Navigating the ins and out of Melbourne's eastern city councils
When it comes to rubbish removal, residents of Melbourne's east benefit from a range of services offered by their local councils. Both councils and WM Waste Management Services are dedicated to keeping Melbourne beautiful — an effort that involves local governments, local businesses, and you, the resident.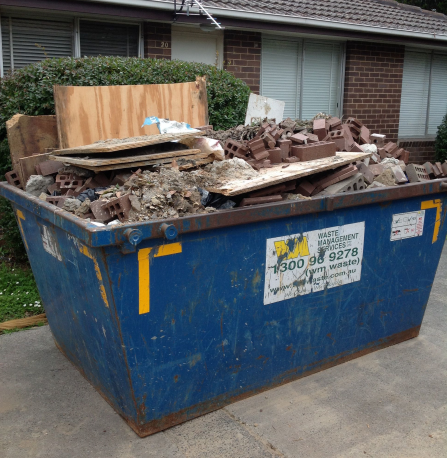 WM Waste is here to help you navigate your responsibilities as a resident. If you're looking to hire a skip to have at your home or business, get in touch with us first. We'll help you understand exactly what you need to get the job done.
Understanding council requirements
Many local government councils have strict requirements on skip bins, especially those that will be located on shared ground, like a roadway or nature strip. To avoid fines and other penalties, it pays to know exactly what kinds of permits you need to get the bin you require.
Eastern Melbourne councils have a range of permits for dealing with skip bins. The exact name and nature of the permits will vary from council to council.
Skip bin permits are straightforward permits allowing you to place a skip bin on public/council land if it can not go on private property. These consist of two types:
Road permit: A permit to obstruct the road, obtained on your behalf by the company supplying the skip, this must be placed as close to the premises as possible that is hiring the skip.
Nature strip permit: Depending on the council, this may not be possible, this is a permit to ensure safety amenity, and drainage and to avoid potential damage to road surfaces.
Regardless of where you live and what council permits you need, all placements of skip bins must follow VicRoads' Code of Practice for the Placement of Waste Bins on Roadsides. If you have any questions about obtaining these permits, give WM Waste a call.
Council hard rubbish collection
Council hard rubbish collection is one of the most important services offered by local councils, allowing people to throw away their unwanted hard waste for recycling. If you are unfamiliar with what hard waste collection is, it's an opportunity to remove unwanted items from your home for, including:
Chairs and tables
Couches and sofas
Mattresses and bed frames
Any other items too large for regular rubbish collection
As of 2019 in Victoria, it is no longer legal to dispose of e-waste materials in landfill — that is, anything that is powered with cables, plugs, or batteries. Households can still put e-waste out for collection, but it must be separated from other waste so we can collect it.
Benefits of council hard waste removal
Council hard waste collection provides a range of benefits to renters, homeowners, and business owners, including:
Decluttering and freeing up space
Consciously recycling materials
If you live in Melbourne, you might be aware that council hard rubbish pick up only occurs once a year or, if you're lucky, biannually in your area. This can be a pain point for a lot of residents, especially if you are moving house, downsizing, or getting ready for a spring clean.
How we can help
WM Waste is here to facilitate your hard waste collection when the council service isn't available to you. We offer year-round waste management services.

We can even remove your e-waste for you. We de-gas and recycle air conditioning, fridges, and freezers at our sister company KTS Recycling.

If you're ready to organise your own personal hard waste pickup, contact us today.

{/exp:channel:entries}