How to get a skip bin permit in the City of Banyule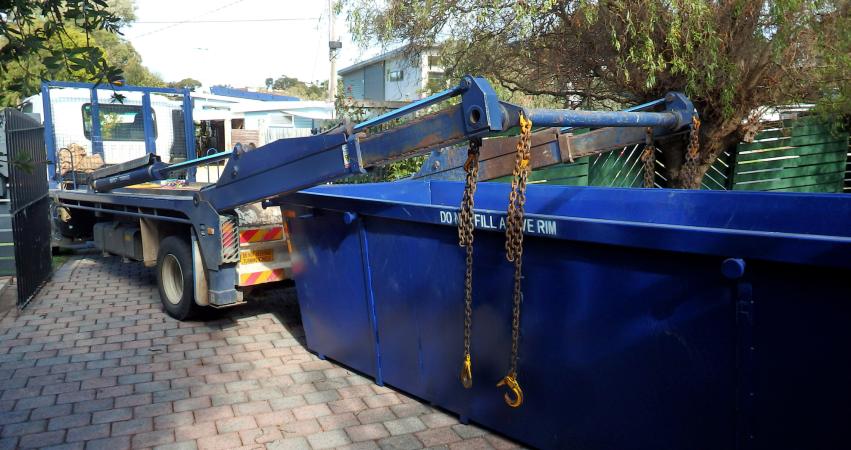 Banyule skip bins for homes and businesses
Residents living in the City of Banyule can book up to 2 hard rubbish collections per calendar year. However, you can only get rid of up to 1 cubic metre of rubbish, or a standard trailer load, or 1 mattress and 1 base.
There is also a limit as to which kind of waste you can get rid of. For example, the Banyule Council won't collect green waste, or building materials. With so many caveats, it can be hard to get rid of all the excess rubbish on your site. That's where WM Waste Management Services comes in.
We provide a range of skip bins for hire to any suburb within the Banyule Council, so you can get rid of your rubbish whenever you want. We can also help you get a permit for your skip bin, so you are compliant with council regulations and can avoid the risk of fines.
Get a permit for skip bins in Banyule
If you plan on placing your skip bin on council property (including footpaths, roads, or any council-owned land) you need to apply for a skip bin permit. At WM Waste Management, we can obtain a skip bin permit for you, so you can avoid the (often) complicated application process.
When you're ready to hire a skip bin, get in touch with our team at WM Waste Management. We'll let you know the first steps you need to take to get a permit, and advise you on which skip bin suits your situation. We'll get your bin to you as soon as possible, so you can enjoy a rubbish-free home or business site.
What are my responsibilities when hiring a skip bin in Banyule?
If you obtain a skip bin permit in the City of Banyule, you'll need to remain compliant with the council's regulations. These include:
Placing bins in accordance with the Vic Roads Guideline for Placement of Skips on Roadsides
Skip bins cannot interfere with pedestrians or traffic flow, be placed in right of ways or lanes, or be placed in time restricted parking areas
If the skip bin is placed on public land between sunset and sunrise, it must have reflective safety tape on it
A Banyule City skip bin permit is only valid for 7 days, and will need to be renewed if you plan on keeping a bin on council property for longer than this period of time.
Why choose WM Waste Management Services?
At WM Waste, we're passionate about keeping the streets of Banyule Council clean and rubbish-free. We've been providing high-quality waste removal services to homes and businesses around the area for decades — and we can make your skip bin hire process quick and easy.
Our skip bins are competitively priced, and come in a range of sizes and waste types. Whether you need to get rid of 2 cubic metres of mixed waste, or you're looking to remove concrete and rubble from a building site, we have a skip bin for you.
Frequently asked questions
Which suburbs fall under Banyule Council's jurisdiction?
Your home or business site is located within the City of Banyule if it's in:
Bellfield
Bundoora (shared with the City of Darebin and City of Whittlesea)
Briar Hill
Eaglemont
Eltham North (shared with the Shire of Nillumbik)
Greensborough (shared with the Shire of Nillumbik)
Heidelberg
Heidelberg Heights
Heidelberg West
Ivanhoe
Ivanhoe East
Lower Plenty
Macleod (shared with the City of Darebin)
Montmorency
Rosanna
Viewbank
St Helena
Watsonia
Watsonia North
Yallambie
What kind of rubbish can I throw away in my Banyule skip bin for hire?
We can remove many types of household and business waste. This includes:
Hard waste
Electronics
Green waste
Concrete and rubble
Soil
Unfortunately, we can't remove hazardous items such as:
Asbestos
Chemicals or liquid waste
Paint
Oil
Any type of food
Tree stumps
Tyres
Gas bottles
If you have any questions regarding which types of rubbish you can get rid of, contact our friendly waste removal team.
How do I choose the right skip bin size for rubbish removal in the City of Banyule?
At WM Waste, we have a wide range of skip bins for hire, from 2 cubic metres up to 23 cubic metres. Get started on ordering the right bin size for your needs by filling out our instant quote form online. All you need to do is select your suburb, the type of waste you're looking to get rid of and receive a quote.