Skip bins for offices of all shapes and sizes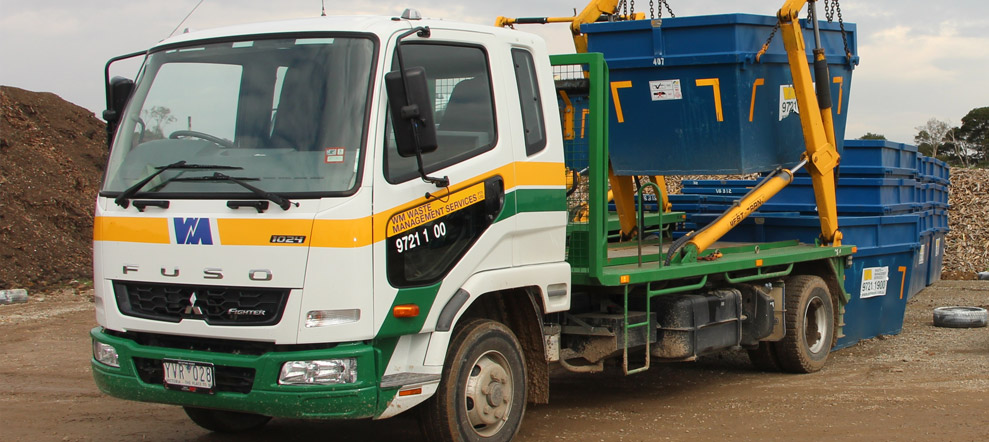 For an office to stay clean, neat, and tidy, it's important to discard waste promptly and efficiently. Our team at WM Waste Management are industry-leading providers of office skip bin hire in Melbourne. Whether it's old desks and chairs, disused filing cabinets, or discarded papers, we can help you dispose of your office waste.
If you're ready to get on top of waste in your office, we're here to help. Get in touch with our team at WM Waste Management, and we'll find an effective and affordable waste solution for your office.
Office skip bins
Offices usually only have access to relatively small waste bins. This is fine for day-to-day use, but when it comes to unusually large amounts of waste (for construction, refurbishment, removing obsolete devices, and so on) you may need to hire a skip bin.
With office skip bin hire, waste can promptly be removed from:
Ground floor offices
Second storey and high rise offices
Shared office spaces
Parking lots and underground storage spaces
We have a wide variety of different skip bins available for your unique circumstances. By talking with our experienced team, we will be able to generate an estimate for the skip bin that your office will require, and facilitate the removal of waste and debris in a timely fashion.
Visit our skip bin hire page to learn more about the skip bins and services we can provide.
What does it cost to hire a skip bin for an office?
The cost of a skip bin is contingent on a number of factors, like how much material you need to dispose of, what sort of material you're dealing with, and where the office is located. There are restrictions about what can go in certain bins, but rest assured, we'll get you the right ones for the job at hand.
What can go in an office skip bin?
A skip bin for your office can take all general office waste: paper, stationery, and so on. It can also take materials that are made of wood and metal, as well as tiles, bricks, concrete, and plaster.
To find out more about what can go in your skip bin, and to read about the exceptions, check out our detailed guide. If you're still unsure, talk to our team, and we'll be able to clear things up.
What cannot go in an office skip bin?
Some items cannot be placed in an office skip bin. These include materials that are hazardous, and items that will begin to rot. We will not accept things like:
Materials tainted by asbestos
Chemicals and liquid waste, including paint and oil
Organic waste such as food scraps
Find out more about the materials we cannot take by reading our online guide. If you do need to remove these materials, contact our team and we will advise you on how to dispose of the items in question in a safe and efficient manner.
Additionally, Victoria now has strict rules about the handling of electronic items (AKA e-waste). Find out how we can help you get rid of computers, monitors, appliances, printers, and so on by reading about our approach to e-waste.
How do you book in a skip bin for an office?
You can book an office skip bin through us in two ways:
Online: The simplest and fastest way to book in is to get an instant bin quote with our online booking tool.
Phone: If you'd rather talk to a person, get on the phone and contact us to book the right skip for you.
After we have agreed to and confirmed dates for the delivery and pick up of your skip, and once the skip has been paid for, all that's left for you to do is fill up the office skip bin. Please ensure that the bin is not overloaded, and that material does not exceed the rim.
What happens after this skip bin has been removed from your office?
After the bin has been filled and the collection has been made, the majority of waste materials are taken to one of four transfer stations operated by our sister company, KTS Recycling. There, the waste is sorted, and any items that can be recycled or reused are set aside. It's all part of our commitment to keeping Melbourne beautiful, and reducing the amount of material that ends up going to a landfill.