Builder's bins for all commercial and residential building projects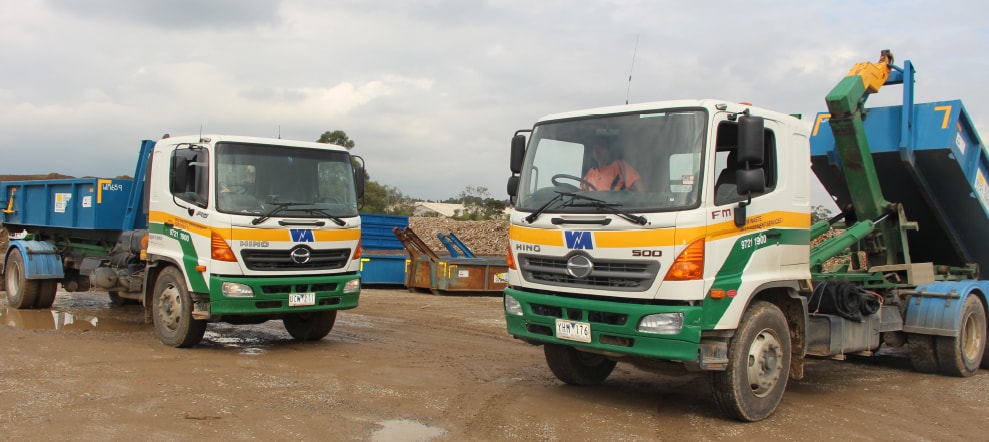 If you own a business in construction, you know just how important it is to keep a clean and tidy worksite. Construction waste bin rental with WM Waste Management allows you to dispose of construction rubble, timber, steel, and other materials that are often leftover from the construction process.
WM Waste Management is here to offer you the best in construction waste management. Get in touch with our friendly customer service team for a solution that will help your project run smoothly.
Building waste bins
Construction rubbish bins grant tradespeople, homeowners, and builders the ability to remove construction debris from sites in great amounts. Whether you are building from the ground up, or renovating a small area of your home or office, we have builder's bins to suit any application or capacity.
With construction skip bin hire, you can quickly remove waste from:
Units, townhouses, and flat developments
New house builds and renovations
Offices and retail fit-outs and extensions
The builder's bin you'll need for your application will depend on what you want to throw away, as well as the scope of your project. If you are unsure of which size bin to get, give the team at WM Waste Management a call.
To learn more about this service, or to book a skip bin of your own, visit our dedicated skip bin hire page.
What does a builder's skip cost to hire?
That all depends on how much material you need to remove, and where your job site is located. We have a range of bins for different sizes and uses, including specific bins for 100% concrete, bricks, dirt, or green waste. We have certain restrictions on what can and cannot go in particular bins, so be sure to read on to learn more.
What can go in a construction waste bin?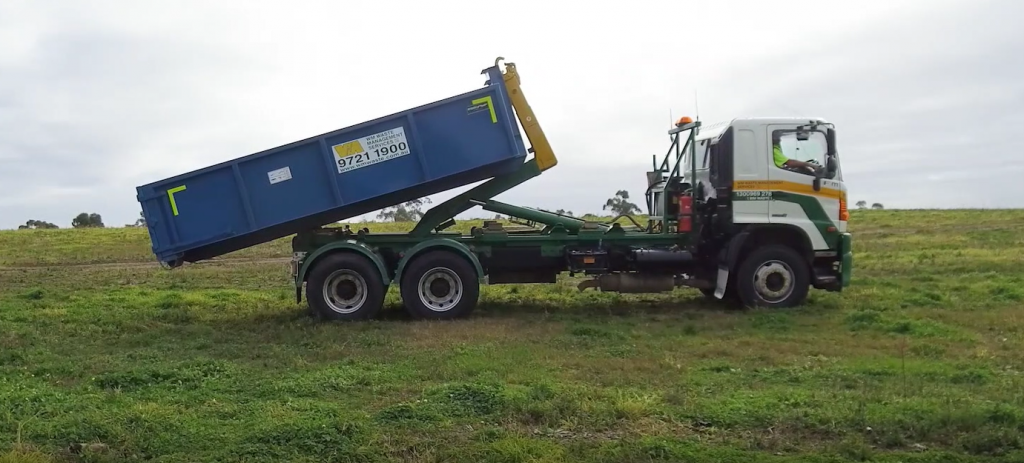 Building site bins are suitable for most types of rubble, timber, steel, and construction debris. Below is an exhaustive, but by no means complete, list of what you can dispose of in a construction setting:
Wood, including timber framing, both treated and untreated
Ceramics like tiles, basins, toilets, and so on
Metal, including sheet metal, corrugated iron, and rusted metal
Gyprock, plasterboard, and drywall
Concrete, including slabs and rubble
Bricks made from any kind of material
Soil, greenery, and other organic garden waste
Learn more about what can and cannot go in your skip bin.
What can't go in a building waste bin?
To keep yourself, your workers, and our staff safe, there are certain things that cannot go in your construction bin for hire. These include hazardous and organic materials that are prone to rotting. Here's a list of what we cannot accept, under any circumstances:
Asbestos products including roofing, ceiling tiles, and siding
Chemicals, oil, paint, and other types of liquid waste
Tree stumps due to their ability to harbour pests
Food waste for its ability to spoil quickly
Gas bottles, to prevent overheating and explosions
Tyres
If you need to dispose of these materials in the course of cleaning up a construction job, get in touch with the team at WM Waste Management Services. We will be able to advise you on how to dispose of these materials in a safe way for everyone involved.
Booking construction waste bin rental
If you're ready to get things cleaned up around the site, you can book a building site skip bin in one of two ways:
Online. Get an instant bin quote using our easy online booking tool.
Phone. For bookings and specific information about our skips and how they work, contact us.
Once your delivery and pickup date is confirmed and paid for, all you need to do is fill up the construction bin. Be sure not to overload the skip above the rim.
What happens after we remove your construction materials?
Once your bin is full and collection is scheduled, our team will pick it up. We then send the majority of materials to a transfer station run by our sister company, KTS Recycling. Here, your materials will be sorted for recycling and reuse. As always, our aim is to ensure that the least amount of material ends up in landfill. It's all part of our commitment to keeping Melbourne beautiful.