When discussing giving back to the community, in our eyes there is no better example of this than helping sick and disadvantaged kids… and that's exactly what Variety The Childrens Charity Victoria does.
WM Waste's relationship with Variety all started a decade ago when our Managing Director Mark took part in the Variety Bash back in 2012. From there, WM Waste has been a large part of Variety, including being a major sponsor for the better half of a decade and donating a Ford Transit bus to be used as a 'Sunshine Coach' to help transport kids with disabilities.
We've had the privilege of supporting Variety for quite some time now and will continue to do so in the future.

The relationship with Team DJR Racing all began with a tribute to one of our former owners on the anniversary of his passing. From there, the relationship between businesses has grown into a friendship between our Managing Director Mark and Dick Johnson himself through a mutual love of cars and the memory of Mark's brother, Robert, who tragically passed away at the Bathurst 1000 back in 1993. Robert was a huge Dick Johnson fan and when Dick himself heard of this, he decided to put Roberts name on the official car for the Bathurst 1000 in 2013.
Apart from a few COVID related years away, WM Waste has been a part of the DJR Racing family for a decade and will continue to support the team into 2023.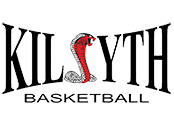 Close to our hearts (and our head office) are the Cobras & Kilsyth Basketball. WM Waste has been sponsoring the Cobras for the last 5 years and we are proud to be part of such a great basketball club. In season 2022, the Men's senior division had a fantastic year, narrowly missing out on the Grand Final, and had the best at home record of any NBL1 team.
We believe its important to give back to our local community, and by sponsoring the Cobras and their home in Kilsyth, we are able to help provide the facilities for young players at grass roots level to play and have fun with others and develop their skills for the future.