Scrap metal bin hire in Melbourne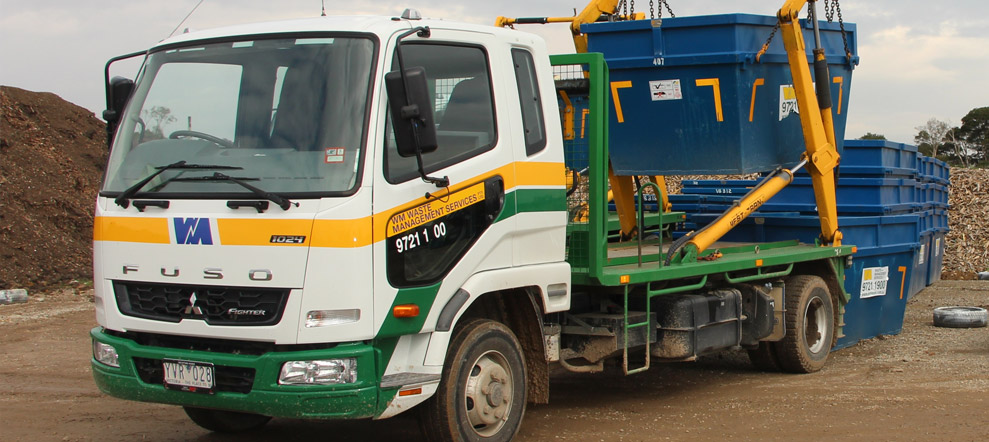 Do you have a surplus of metal that you need to get rid of? Are you someone who values recycling? If you've answered 'yes' to both questions, then you've come to the right place. Scrap metal bin hire from WM Waste Management allows you to recycle your excess scrap metal in an ethical and environmentally-friendly way.
WM Waste Management offers a superior scrap metal waste removal service. Get in touch with our friendly customer service team for a solution that will get all of your scrap metal cleaned up quickly.
Scrap metal bins
Scrap metal can pose a significant risk to everyone, from construction workers to small children. When metal piles up outside, it has the potential to rust, adding the risk of infection and poisoning to the already present risk of injury. If you have metal lying around unattended, you owe it to yourself, your workers, and your family, to get it cleaned up.
Scrap metal bins from WM Waste Management are the perfect solution for a range of applications, including:
Building sites, housing developments, and renovations
Warehouses, workshops, and other commercial ventures
Farms and other places that have old machinery
If you deal with metal, or have a lot of it lying around taking up space, we can help. The scrap metal bin you hire will depend on a range of factors, including how much you want to throw away. If you are unsure about what size bin you need, get in touch with the friendly team at WM Waste Management.
To learn more about this service, or to book a skip bin of your own, visit our dedicated skip bin hire page.
What does scrap metal bin hire cost in Melbourne?
We determine costs based on the size of the bin you wish to hire and where you are located in proximity to our business. Our scrap metal bins come in a range of sizes. We also have specialised bins for 100% concrete, bricks, dirt, or green waste. To learn more about what can and cannot be thrown away, please read on.
What can go in a scrap metal bin?
Basically, if it's metal and safe, we can recycle it, or dispose of it, responsibly with a scrap metal bin. Scrap metal is usually sorted into one of two categories:
Ferrous: Metals that contain iron, and are at a higher risk of corrosion. These include stainless steel and wrought iron, and brass.
Non-ferrous: These metals do not contain iron and are not magnetic. Examples include copper, aluminium, lead, zinc, and nickel.
Here are some examples of what can go in our scrap metal bins:
Sheet metal and corrugated iron
Brass and copper radiators, and other car parts
Steel and iron, including stainless steel
Copper used in plumbing and construction
Scrap machinery and scrap whitegoods
Batteries and other electrical items
Find out more about what can and cannot go in your scrap metal skip bin.
What can't go in a scrap metal bin?
There are certain items which cannot, under any circumstances, be thrown into a scrap metal bin. In order to keep yourself, your workers, and our staff safe, we have stringent restrictions on the following metal items:
Paint cans filled with paint
Gas tanks and bottles
Rubber tyres (rims are fine)
Any metallic vessel containing food waste, chemicals, or other dangerous liquids — including oil
If you need to dispose of metallic items that potentially fall within the restricted categories above, it's best to get in touch with WM Waste Management Services. Our friendly customer service team will be able to advise you on the safest course of action.
Booking scrap metal bin hire
If you're looking to start freeing up some space around the home or job site, you can book a scrap metal skip bin in one of two ways:
Online. Get an instant bin quote using our easy online booking tool.
Phone. For bookings and specific information about our bins and how they work, contact us.
Once you've confirmed your delivery date and pickup date and paid for your scrap metal skip, all you need to do is fill it up. Ensure that you do not overfill the skip.
What happens after we remove your scrap metal?
We will pick up your scrap metal bin on the requested date and send the materials to one of four stations run by our sister company, KTS Recycling. Here, the scrap metal will be sorted, recycled, and reused. Our goal is to keep scrap metal out of landfill, and with your help, we can continue to help keep Melbourne beautiful.