Understanding the skip bin permit process in the City of Stonnington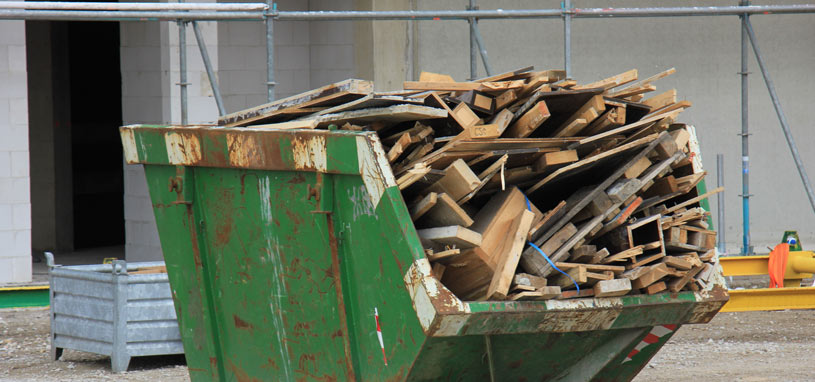 Stonnington bins for homes and businesses
If you live in the City of Stonnington, you probably know that you get two opportunities each calendar year for waste removal. Stonnington's service is quite comprehensive, allowing residents to dispose of waste in four separate piles:
Green waste
Scrap metal
Hard waste
e-Waste
While this service is comprehensive, there are also many requirements that residents need to be aware of. A biannual trash pickup is also infrequent for many home and businesses.
That's where we come in. WM Waste Management Services offers skip bin hire service throughout the year in Stonnington. This provides residents with plenty of opportunities to dispose of their household waste on their own terms.
Get a permit for skip bins in Stonnington
The City of Stonnington provides skip bin supplier permits to businesses like WM Waste who have entered into a formal agreement with the council. This allows us to help you obtain your own skip bin hire permit for the following durations:
1 to 3 days
4 to 7 days
8 to 30 days
If you're looking to obtain your own permit for waste removal in Stonnington, get in touch with the team at WM Waste. We would be happy to advise you on the best course of action to get your waste removed without hassle.
What are my responsibilities when I hire a skip bin in Stonnington?
To remain compliant with the City of Stonnington's regulations, people using bins in the area must adhere to the following conditions during the hiring process:
After WM Waste places the bin in a location that meets the requirements of VicRoads Code of Practice, it can't be moved
Bins are not permitted overnight on Chapel Street, Commercial Road, and Toorak Road, and some other roads
Placing a skip bin in the Stonnington Council area without a permit may incur heavy fines
Why choose WM Waste Management Services?
As a family owned and operated business, we have been proudly offering our services to Stonnington residents for decades. We know the City of Stonnington council through and through, and we want to help you navigate the bureaucratic steps you need to remove your waste.
First and foremost, we value keeping Stonnington looking beautiful. We help you do this by offering the best service at the most competitive price, whenever you need it.
Frequently asked questions
Which suburbs fall under the City of Stonnington jurisdiction?
You live in the City of Stonnington if your address is any of these suburbs:
Armadale
Part of Glen Iris
Kooyong
Malvern
Malvern East
Prahran
Part of South Yarra
Toorak
Part of Windsor
If you're unsure of where your property lies in relation to council boundaries, give WM Waste a call. Our friendly customer service team will able to point you in the right direction.
What kind of rubbish can I throw away in my Stonnington skip bin for hire?
WM Waste can remove most types of household waste, including hard waste and green waste. When you call us to organise a skip bin hire permit in Stonnington, let us know what you want to dispose of. Unfortunately, due to their hazardous nature, we cannot remove any of the following items:
Asbestos
Chemicals or liquid waste
Paint
Oil
Any type of food
Tree stumps
Tyres
Gas bottles
How can I choose the right size Stonnington bin for waste collection?
WM Waste provides a range of different sized bins for different types of waste. You can get started on ordering the right bin for you by securing an instant quote online. All you need to do is choose your suburb, the type of waste to be disposed of, and wait for your quote.
What are the different categories of waste?
We categories our waste by four main categories:
Light and mixed: Wood, plaster, tin, household items, and green waste
Heavy: Tiles, brick, concrete, soil
Concrete: 100% concrete removal
Dirt: 100% dirt removal
Green waste: 100% green waste removal