Your guide to skip bin permits in Greater Dandenong council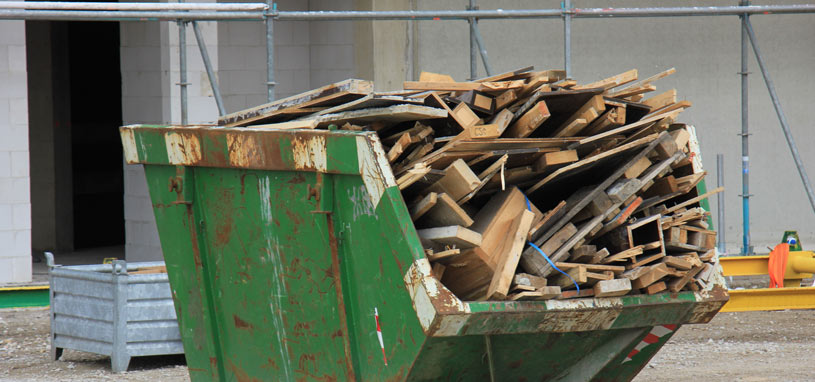 The City of Greater Dandenong bin hire: What you need to know
Residents who live in any of the suburbs which fall under the Greater Dandenong council jurisdiction receive one free hard waste collection per financial year. Unlike other suburbs, residents don't need to wait for the council to appoint a date for the collection — they can call up and book the service when it suits them.
We've been working with the City of Greater Dandenong for years now, and the council now uses our services for their free hard waste collections. If you need to remove more than three cubic metres of hard rubbish, or your waste isn't accepted in the guidelines, you can hire a skip bin through us.
We offer a range of skip bins for hire in Greater Dandenong, including dedicated bins for green waste or concrete. We can help you navigate tricky permit applications, and help you get rid of your waste as soon as possible.
Get a permit for skip bins in Greater Dandenong
You can only apply for a skip bin permit in the City of Greater Dandenong if you can't place the skip on private land. We comply with Greater Dandenong's relevant codes of practices, and already hold skip bin permits for the suburbs within the council area.
If you want to obtain your own permit, we know the application process inside-out. Let us know the details of your hard waste removal, and we'll act as a representative with the council.
What are my responsibilities when I hire a skip bin in Greater Dandenong?
After obtaining a skip bin permit in Greater Dandenong and hiring a skip bin, you must adhere to the council's regulations. Otherwise, you could be at risk of being fined.
Safety: Vehicle and pedestrian safety must be assured at all times and relevant precautions should be put in place.
No obstructions: A bin cannot be positioned in such a way as to create a 'dead-end' on a road without written consent from surrounding properties.
Identifiable: Bins must have the supplier's name and a 24-hour contact number listed on them.
How to order a skip bin
At WM Waste, you can get an instant quote for a skip bin in Greater Dandenong online. All you need to do is let us know your postcode, the type of waste you're disposing of, and the size you need — it's that easy.
Why choose WM Waste Management Services?
We are the most efficient and cost effective skip bin hire company in the eastern and south-eastern suburbs, including Greater Dandenong. We provide reliable services, with a huge range of skip bin types and sizes, including:
Skip bins from 2 cubic metres up to 4 cubic metres
Walk in bins from 4 cubic metres up to 23 cubic metres
Mixed waste bins
Hard waste bins
And specialty bins for 100 per cent green waste, concrete, or dirt.
Frequently asked questions
Which suburbs fall under the City of Greater Dandenong jurisdiction?
Your home is located within Greater Dandenong if you live in:
Bangholme
Dandenong
Dandenong North
Dandenong South
Keysborough
Lyndhurst
Noble Park
Noble Park North
Springvale
Springvale South
What are the guidelines for putting out rubbish for the free waste collection in Greater Dandenong?
The council has strict requirements when it comes to hard rubbish. You cannot put out more than 3 cubic metres of items, and you must separate your hard waste into four piles.
Stack 1: Mattresses and bed bases (a maximum of 2, total)
Stack 2: Scrap metal and white goods,
Stack 3: General household items
Stack 4: Televisions and computers
What won't be accepted when I hire a skip bin through WM Waste?
There are certain types of waste you can't place in our skip bins because they either pose a risk to our staff, or they need to be recycled through a different facility.
We don't accept:
Tyres
Tree stumps
Chemicals or liquid waste
Paint
Asbestos
Oil
Food waste
Gas tanks or bottles
What's the difference between hiring a skip bin versus a walk in bin in Greater Dandenong?
Skip bins are the perfect size for getting rid of up to 4 cubic metres of waste. They are typically smaller at the bottom, tapering out towards the top.
Meanwhile, our walk in bins range in size all the way up to 23 cubic metres, so they're the perfect solution for larger job sites looking to get rid of tonnes of rubbish. The back end of the bins open up, and you can walk into the unit with ease.