We can get you the right permit and skip bin in Kingston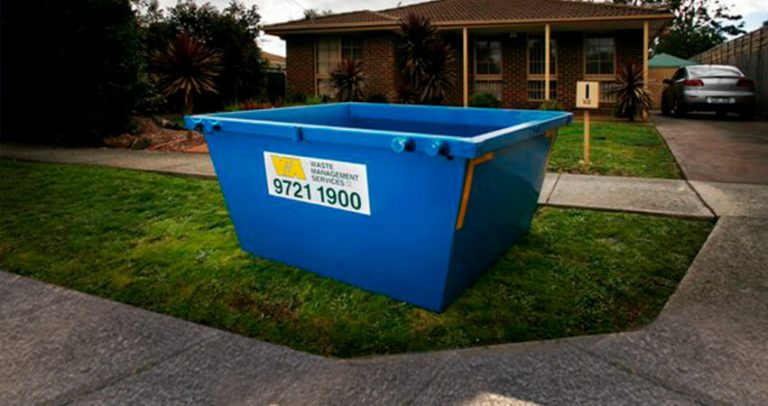 Kingston bins for homes and businesses
The Kingston City Council provides a hard rubbish pickup once a year for residents. However, there are strict limitations about how much the council will pick up (two cubic metres), when the pick up occurs (some time between September and October) and who can use the service (residents only, so businesses aren't covered).
There is another way. At WM Waste, we've been helping people who live in the Kingston City Council area with their hard rubbish for years. We can acquire the right permits, then drop off and pick up the right skip bin for you. If you're looking for cheap skip bin hire in Kingston, then look no further.
Getting a permit for skip bins in Kingston
If you place items on the nature strip in Kingston without council approval, you may face hefty fines. The Kingston City Council has strict rules about rubbish and recycling, and requires certain permits for the operation of skip bins.
Thankfully, our team at WM Waste has lots of experience in this regard. We have all the appropriate permits and approvals to operate as a skip bin company in Kingston, and we can help you navigate the system too.
Contact us, and we will take care of everything with the council. In a few days, a skip bin will arrive where you need it.
What must I do when I hire a skip bin in Kingston?
We can take care of all the difficult things, like liaising with the council, delivering the skip, picking it up again, but we will need you to:
Make sure the skip is not moved into an unlawful position that breaks the VicRoads Code of Practice
Ensure that the bin is secure at all times and does not present a danger to people passing by
Put all rubbish in the bin — not around it
Restore any damage caused to the nature strip or pavement (this should not happen if the bin is placed correctly and not moved)
What makes WM Waste Management Services special?
As a family owned business with decades of experience in the Kingston community, we can provide a cheap skip bins with great service. Our customer service is second to none, and our prices are very competitive.
Frequently asked questions
Which suburbs fall under the Kingston City Council jurisdiction?
The following suburbs fall either entirely or partially within the jurisdiction of the Kingston City Council:
Aspendale
Aspendale Gardens
Bonbeach
Braeside
Carrum
Chelsea
Chelsea Heights
Cheltenham
Clarinda
Clayton South
Dingley Village
Edithvale
Heatherton
Highett
Mentone
Moorabbin
Mordialloc
Oakleigh South
Parkdale
Patterson Lakes
Waterways
Not sure if you qualify for Kingston skip bin hire? Get in touch with our team at WM Waste Management Services and we will help.
What kind of garbage can I throw away in my Kingston skip bin for hire?
Most kinds of household waste are absolutely fine in our skip bins. However, there are some prohibited items we cannot accept for health and safety reasons. This includes:
Asbestos
Chemicals or liquid waste
Tyres
Gas bottles
Paint
Oil
Any type of food
Tree stumps
How can I choose the right size Kingston bin for waste collection?
With so many cheap skip bins on offer, picking the right one can seem overwhelming. To make it easy, we have an online instant quote service. Just let us know what your needs are, and we will pair you with the right bin.