How to get a skip bin permit in Murrindindi Shire Council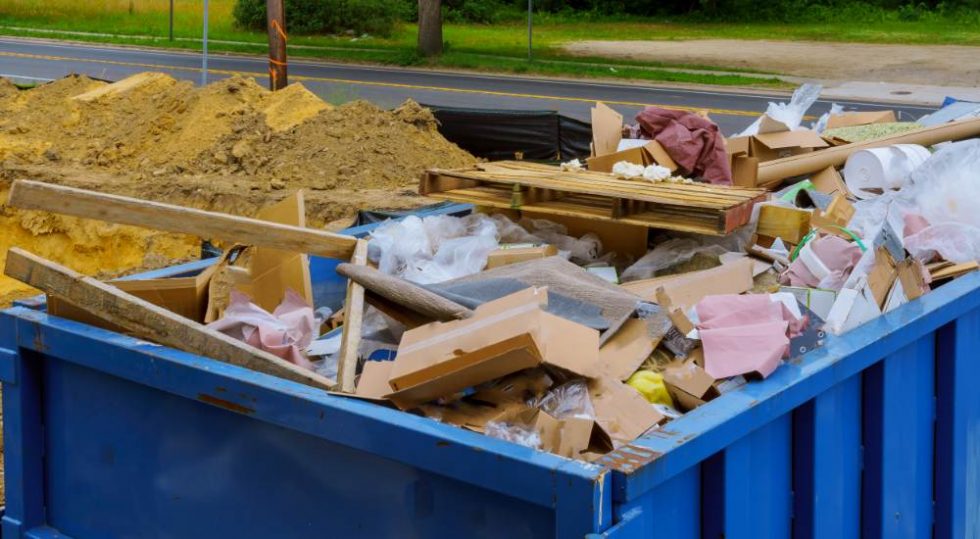 Murrindindi skip bins hire for homes and businesses
Murrindindi Shire Council does not offer a hard rubbish collection. There are various sites where you can take your waste, called Resource Recovery Centres. However, the amount of rubbish a person needs to dispose of often won't fit in the average vehicle. This can make it difficult, and potentially costly, to perform this task by yourself.
The good news is, accredited services like WM Waste can provide skip bins of varying sizes — some as large as 23 cubic metres. There's also more freedom pertaining to what items you can get rid of, and certainly no limitation on mattresses. We can provide skip bins for specific types of waste, or mixed waste. If you want to book one today, get a free quick quote.
Get a skip bin permit in Murrindindi
If you want to place a skip bin on council-owned land, you will likely need a skip bin permit. You'll need to contact Murrindindi Shire Council for more information on the application process. Alternately, get in touch with our friendly team at WM Waste Management Services. We've been working with councils across Victoria for decades, and we understand the skip bin permit application process through and through.
What are my responsibilities when I hire a skip bin in Murrindindi Shire Council?
When hiring a skip bin in Murrindindi, you will need to comply with the restrictions and rules pertaining to the placement of your bin. Your skip bin cannot:
Obstruct pedestrian or traffic flow
Damage public property
Block laneways
Reside in restricted parking areas
For more information, visit the VicRoads Guideline for Placement of Skips on Roadsides.
Why choose WM Waste Management Services?
At WM Waste, we are passionate about keeping the council areas of Melbourne clean and free from rubbish. We also strive to recycle as much as possible so less unnecessary items end up in landfill.
The majority of waste collected in our range of skip bins for hire is processed through Knox Transfer Station. Whether you choose a mixed rubbish skip bin, or a skip bin dedicated to 100% cement or dirt, we have the right bin for you. Fill in our instant quote form online to receive an estimate on how much a skip will cost.
Frequently asked questions
Which suburbs fall under the jurisdiction of Murrindindi?
You reside in Murrindindi Shire Council if you live in the following suburbs:
Acheron
Alexandra
Buxton
Cathkin
Castella
Caveat
Devils River
Dropmore
Eildon
Fawcett
Flowerdale
Ghin Ghin
Glenburn
Gobur
Granton
Highlands
Homewood
Kanumbra
Kerrisdale
Killingworth
Kinglake
Kinglake Central
Kinglake West
Koriella
Limestone
Maintongoon
Marysville
Molesworth
Murrindindi
Narbethong
Pheasant Creek
Rubicon
Strath Creek
Taggerty
Taylor Bay
Terip Terip
Thornton
Toolangi
Whanregarwen
Yarck
Yea
What kind of waste can I get rid of in my Murrindindi skip bin for hire?
When you hire one of our skip bins, you can get rid of waste like:
Whitegoods such as fridges and washing machines
Mixed waste
Green waste
Concrete and building waste
E-waste
Dirt
Unfortunately, due to their potentially hazardous nature, we cannot accept items such as:
Asbestos
Chemicals or liquid waste
Paint
Oil
Any type of food
Tree stumps
Tyres
How do I know which bin size I need?
If you're downsizing homes, or just need to clear out excess items, a small to medium skip bin (like our 2-4 cubic metre bins) will be sufficient.
However, if you need to get rid of a larger amount of rubbish, we have a range of skip bin and walk-in bin sizes — right up to 23 cubic metres. These are often the best option if you're:
Renovating
Moving home
Clearing out a commercial business site
How long can I hire a rubbish skip in Murrindindi Shire Council?
Skip bins dedicated for rubbish removal can be hired for 2 to 3 days. When you book your skip bin, we'll let you know when it can be delivered and when we will need to collect it. We can always provide skip bins for longer periods of time, if requested, for an additional cost.
How much weight can WM Waste skip bins handle?
Our skip bins for mixed rubbish (excluding concrete, brick, and dirt) have the following weight limits:
Skip Bins
2m3 Skip – 750kgs
3m3 Skip – 1 tonne
4m3 Skip – 1.25 tonne
Walk-In Bins
4m3 – 1.5 tonne
6m3 – 2 tonnes
9m3 – 3 tonnes
11m3 – 3.5 tonnes
15m3 – 4 tonnes
19m3 – 5 tonnes
23m3 – 6 tonnes