How to get a skip bin permit in Yarra City Council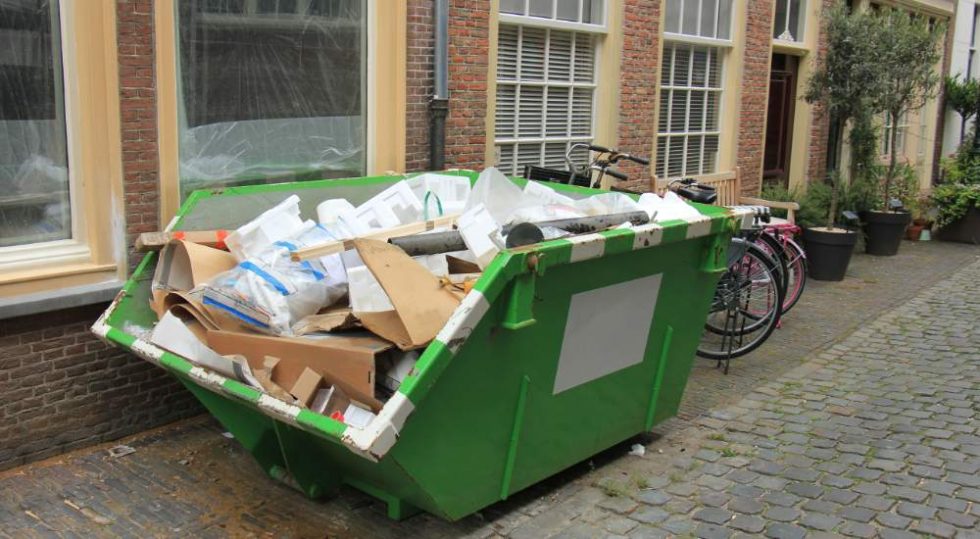 Yarra City skip bins for homes and businesses
Residents of Yarra City Council are entitled to two free hard rubbish collections per calendar year. These are not available to commercial properties, however. There are also restrictions to what you can place kerbside for collection.
Each collection must not exceed 2 cubic metres, in total. Items cannot be longer than 1.5 metres and no individual items can weight more than 50 kgs. This is because the council will usually send one or two people to collect hard rubbish, so your items must be easy to lift.
So, what do you do if you need to get rid of things like concrete and rubble from a demolition site? Or you're downsizing and moving house, and need to get rid of a large amount of furniture? At WM Waste Management Services, we offer a huge range of skip bin sizes for hire in Yarra City Council. Fill in our online instant quote form to find the right solution for your home or business.
Apply for a skip bin permit in Yarra City
If you'd like to place your skip bin on public land, owned by the council, you'll need to apply for a skip bin permit. If you need to place the bin on a laneway, road, or a location where pedestrian and motorist access will be restricted, you'll need to apply for a Road/Footpath Occupation Permit.
Both application processes can be hard to navigate, and take time. At WM Waste, we've had plenty of experience in applying for skip bin permits, and can help you with your application. Get in touch with our friendly team, and we'll help you get started.
What are my responsibilities when hiring a skip bin in Yarra City Council?
There are a few restrictions to where you can place your skip bin once your application has been approved. Your skip bin cannot be placed in:
Clearway times
No stopping areas
Loading zones
Disabled parking bays
You'll need to ensure you remain compliant with Yarra City's rules and regulations. You can find out more information by visiting the council's website, or reading the Vic Roads Guideline for Placement of Skips on Roadsides.
Why choose WM Waste Management Services?
At WM Waste, we're passionate about keeping Yarra City Council clean and clear of debris. We're an accredited waste collection service, and we're often the preferred company for hard rubbish collection in councils around Melbourne and Victoria.
We offer a huge range of bin sizes, with specific skip bins dedicate to waste types. For instance, you can hire a skip dedicated to 100% green waste collection, or a walk-in bin for light and mixed waste removal. To find the right bin for you, fill in our online quote form with your address, the type of waste you'd like to get rid of, and preferred bin size. Then, you'll receive an instant price estimate.
Frequently asked questions
Which suburbs are considered a part of Yarra City Council?
You're considered a resident of Yarra City if you live in any of the following suburbs:
Abbotsford
Alphington (shared with the City of Darebin)
Burnley
Carlton North (shared with the City of Melbourne)
Clifton Hill
Collingwood
Cremorne
Fairfield (shared with the City of Darebin)
Fitzroy
Fitzroy North
Princes Hill
Richmond
How long does it take to process a skip bin permit application?
Once we've helped you fill in the forms and source the right documentation, you can expect to receive approval from Yarra City for your permit within 24 hours. The permit must be issued before placing the bin on council-owned land.
What can I get rid of in my skip bin for hire in Yarra City?
When you hire a WM Waste skip bin or walk-in bin, you can get rid of many household and business items, such as:
Hard waste
E-waste
Green waste
Concrete and rubble
Soil
What can't I place in my skip bin?
At WM Waste, we send the majority of the waste we collect through the Knox Transfer Station. There, team members will manually sort waste. We need to keep team members safe. So, unfortunately, due to the potentially hazardous nature of these items, we cannot accept the following items:
Asbestos
Chemicals or liquid waste
Paint
Oil
Any type of food
Tree stumps
Tyres
Gas bottles
How do I know what size bin to choose?
If you're unsure what size skip bin to hire, contact our friendly team. Let us know the type of waste you're looking to get rid of, and we'll help you locate the right bin size. Typically, our skip bins can take the following weight limits:
Skip Bins
2m3 Skip – 750 kgs
3m3 Skip – 1 tonne
4m3 Skip – 1.25 tonnes
Walk-in Bins
4m3 – 1.5 tonne
6m3 – 2 tonnes
9m3 – 3 tonnes
11m3 – 3.5 tonnes
15m3 – 4 tonnes
19m3 – 5 tonnes
23m3 – 6 tonnes