How to choose a skip bin for your waste needs in the City of Monash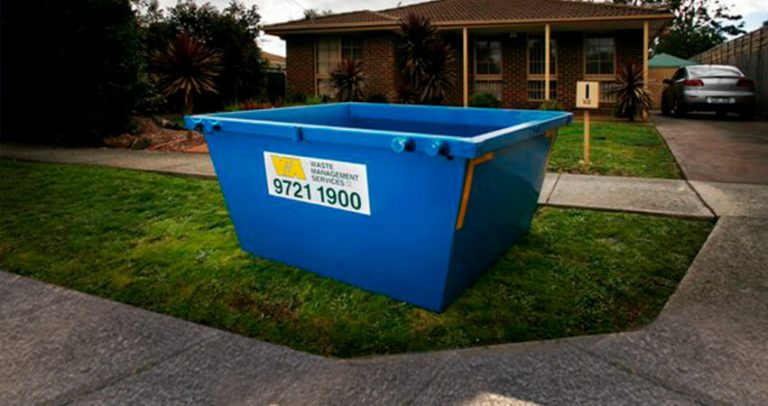 How to hire a skip bin if you live within the Monash Council area
Monash Council collects hard rubbish one a year, usually between August and September. Outside of this, you need to order a hard rubbish collection through the council. However, the total amount of material you can place on the nature strip outside your home if 4 cubic metres.
If you need to use a skip bin outside of the Council service, you may need to apply for a permit. At WM Waste Management Services, we can help you with the permit process. We also hold our own permits within the Monash Council area, so when you hire a skip bin through us, you don't need to worry about applying for permits or paying unnecessary fees.
How do I know if I need a Monash Council permit?
In the Monash Council, a skip bin permit is necessary if your skip bin is being placed outside your property. Monash council requires 3 business days to process a request for a permit to place a skip bin on the road or nature strip. They strictly adhere to this policy, so there will be at least a 3 business day wait before we can deliver your bin if you require a permit.
What are the different council permits in Monash Council?
The Monash Council has one permit for skip bins — Occupy Roadway (Skip Bins) permit. We've already obtained a permit for the Monash Council, including supplying a copy of a Certificate of Currency for our Public Liability Insurance.
Why choose WM Waste?
We've been helping to keep the streets clean in Monash Council for years now. We are a registered waste management provider, with the appropriate Council permits to perform safe and efficient waste removal in the suburbs within the Council area.
After you've hired a skip bin and filled it, we collect it and take it to our dedicated waste transfer and recycling facilities. Once there, the waste is sorted so that mattresses can be recycled, and other goods can go to a recycled goods store. And wood is repurposed as well. The aim is to ethically get rid of waste, and send the smallest amount possible to landfill.
How to choose the right skip bin for hire near you in Monash Council
You'll need to assess how much waste you're getting rid of, and what waste type it falls into. We sort our skip bins into:
Light and mixed: Wood, plaster, tin, household items, and green waste
Heavy: Concrete, soil, tiles, and brick
Concrete: 100% concrete
Dirt: 100% dirt
Green waste: 100% green waste
For example, if you've just completed a big landscaping project, and need to get rid of a large amount of green waste, then our 100% green waste bin would be an ideal fit.
The only problem is, there is a limit as to what you can put out on the road. For instance, you can only get rid of two mattresses per household, and timber no longer than 1.5 metres long.
When you order a skip bin through a company like WM Waste Management Services, there's no limit to the sizes (or number of) these things. The only types of waste we don't collect are:
Skip bin sizes
We have skip bins and walk in bins for hire in a wide range of sizes, to suit your unique needs. We've got 2 cubic metre skips for smaller rubbish removal jobs, right up to bins with 23 cubic metre capacities.
Frequently asked questions
What suburbs are included within the Monash Council area?
The Monash Council covers suburbs in the South East of Melbourne. These include:
Ashwood
Burwood
Chadstone
Clayton
Glen Waverley
Hughesdale
Huntingdale
Mount Waverley
Mulgrave
Notting Hill
Oakleigh
Oakleigh East
Oakleigh South (Shared with the City of Kingston)
Wheelers Hill
If you live in any of the above suburbs, you can get an instant quote for skip bin hire.
How long can I hire a skip bin for?
You can hire one of our skip bins or walk-in bins for 2 to 3 days. If you need your skip bin for longer than this period, you can make a request and our friendly team will work with you to see what we can do.
How much weight can I put in a skip bin?
The weight limit varies depending on which skip bin size you've hired. For 2 cubic metre skip bin, you can fill it up to 750kg. Whereas our largest walk in bin can withstand 6 tonnes. If you're unsure, ask our friendly support team when you request a quote.
Where else do you provide skip bins for hire?
We provide high quality skip bins for hire in the:
Outer Eastern Melbourne suburbs
Outer South Eastern Melbourne suburbs
Inner South Eastern Melbourne suburbs
Check out our location pages for more detailed information about which suburbs where we can provide skip bins.