How to hire a skip bin if you live in the City of Whitehorse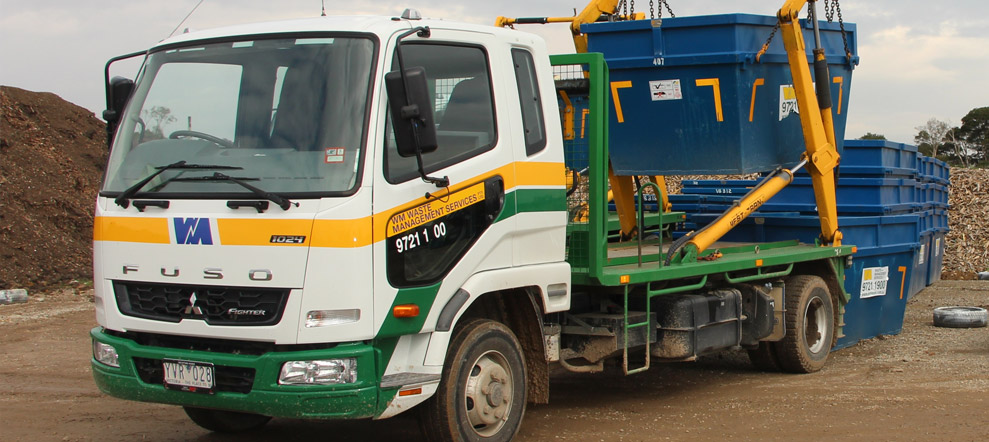 Skip Bin Hire in the City of Whitehorse
Residents living in the City of Whitehorse Council can book up two hard rubbish collections in a year. But what happens if you've already used your allocated times, and you have more rubbish to get rid of?
There are council regulations surrounding the use of skip bins, particularly if you are looking place them outside of your private property. It can be hard to navigate the permit application process, but at WM Waste Management Services, we can help.
We've been providing skip bins for hire in the City of Whitehorse for years, and we understand the council permits inside and out. If you have any questions, get in touch with our friendly team, and we'll be more than happy to help.
How do I know if I need a Council permit?
City of Whitehorse Council permits are only issued to skip bin contractors who are accredited with the council. Non-accredited skip bin contractors and residents cannot place skip bins on a road or public Council-owned land.
You don't need a permit if you're planning on placing your skip bin in your driveway, front yard or backyard. You also don't need a permit if you are placing skip bins on Council property. It's the responsibility of the company providing you with the skip bin.
What are the different council permits in the City of Whitehorse?
Skip bin contractor companies need to apply for Skip Bin Accreditation. At WM Waste, we already hold this permit, and we've supplied a copy of the Certificate of Currency of our Public Liability Insurance. So, when you hire a skip bin through us, you don't need to worry about unnecessary paperwork.
Skip bin sizes
You can choose from smaller skip bins with 3 cubic metres of capacity, right up to our walk in bins with 23 cubic metres of space. We have a full range of skip bins in Whitehorse made to the highest quality standards.
Why choose WM Waste?
We're a family owned and operated business, and we've been servicing the City of Whitehorse for decades. We know the Council rules and regulations surrounding skip bin hire, and we have the appropriate permits to run our business there.
Our services are priced reasonably — our priority is making sure our streets, and your homes, are clear of rubbish. Hire a skip bin at any time of the year, and reduce the hassle of hiring a bin yourself through the council.
Frequently asked questions
Which suburbs fall under the City of Whitehorse jurisdiction?
You live within the City of Whitehorse if you reside in any of the following suburbs:
Balwyn North
Blackburn
Blackburn North
Blackburn South
Box Hill
Box Hill North
Box Hill South
Burwood
Burwood East
Forest Hill
Mitcham
Mont Albert
Mont Albert North
Nunawading
Surrey Hills
Vermont
Vermont South
What kind of rubbish can I place in a skip bin?
We accept most forms of rubbish, but they have to go in the correct bins. So when you book a skip bin, make sure you let us know what type of rubbish you're getting rid of. We won't accept waste such as:
Asbestos
Chemicals or liquid waste
Paint
Oil
Any type of food
Tree stumps
Tyres
Gas bottles
How to choose the right skip bin for hire near you
The type of waste you're getting rid of, and how much of it, will determine which skip bin you need. We have a streamlined, easy to use instant quote service on our website. Select your suburb, your waste type, and get a quote straight away.
Categories of waste
We separate our waste into four main categories:
Light and mixed: Wood, plaster, tin, household items, and green waste
Heavy: Tiles, brick, concrete, soil
Concrete: 100% concrete removal
Dirt: 100% dirt removal
Green waste: 100% green waste removal