We can help with skip bin permit applications in Glen Eira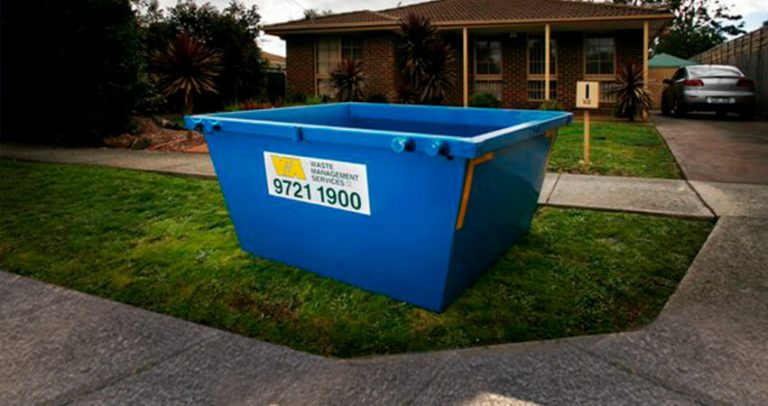 Glen Eira bins for homes and businesses
If you live in any of the suburbs within Glen Eira City Council, you can book up to three free hard waste collections per financial year. The council will only take up to 4 cubic metres of rubbish per collection, however, and there are restrictions around heights and lengths of single items.
If you need to get rid of more than the allocated amount in the council's guidelines, contact WM Waste Management Services. We have a wide range of skip bins for hire, from as little as 2 cubic metres ranging up to 23 cubic metre walk-in bins.
We've been working with Victoria's south-eastern council districts for decades. We hold skip bin permits compliant with regulations, and we can help you apply for your own permit if you need to place your bin on public land.
Get a permit for skip bins in Glen Eira
If you place a skip bin on council land without a permit, you may be fined up to $1000. Public land is defined as:
Nature strips
Road reserves or council reserves
Streets and roads
When you apply for a permit, you must provide details of where you plan to place your skip, and proof of Public Liability Insurance.
What do I need to do if I hire a skip bin in Glen Eira?
Once you get a skip bin permit, and you've hired a skip bin, you need to make sure you remain compliant with skip bin regulations.
In all situations, the placement of your skip bin must comply with the Vic Roads Guidelines for Placement of Skips on Roadsides
Ensure no damage occurs to the council's property or infrastructure
Do not remove your skip from the location detailed in your skip bin permit application
Why choose Waste Management Services?
We've been servicing council areas in Melbourne's eastern and south-eastern suburbs since we first formed in 1985. Many councils trust us as their preferred hard waste collection service. As such, we know the skip bin permit application process inside-out, and we can help you apply for yours.
We also offer a range of bin sizes, and collect a variety of waste types. Whether you need to get rid of mixed household waste from your residence, or you're looking to get leftover building rubble picked up from a landscaping project, we can help. Fill out our free online quote form to get started.
Frequently asked questions
Which suburbs fall under the jurisdiction of Glen Eira City Council?
You fall under the jurisdiction of the City of Glen Eira if you live in:
Bentleigh
Bentleigh East
Brighton East
Carnegie
Caulfield
Elsternwick
Gardenvale
Glen Huntly McKinnon
Murrumbeena
Ormond
St Kilda East
If you're unsure whether your property or site lies within these boundaries, give us a call. We'll be happy to help you however we can.
What kind of rubbish can I put in my Glen Eira skip bin for hire?
When you hire one of our skip bins, you can place most types of household waste in it. This includes hard waste, e-waste, whitegoods, and green waste. When you fill out your online quote form, or chat with our team, let us know what type of rubbish you're getting rid of, and we'll suggest a bin from there. Unfortunately, we cannot collect:
Asbestos
Chemicals or liquid waste
Paint
Oil
Any type of food
Tree stumps
Tyres
Gas bottles
How do you categorise rubbish at WM Waste?
We're passionate about reducing how much rubbish goes to landfill, so we've partnered with Knox Transfer Station. To streamline the recycling process, we've dedicated bins to different waste types. This includes:
Light and mixed bins for wood, plaster, tin, household items, and green waste
Heavy skips for tiles, brick, concrete, and soil
We also offer bins for:
100% concrete
100% green waste
100% soil
What's the difference between a skip bin and a walk-in bin?
Our skip bins are smaller at the bottom, and larger at the top. They come in 2, 3, and 4 cubic metres.
Meanwhile, our walk-in bins open up at the back, with hook lift or roller doors, so you can walk in to place your rubbish. They range in size from 4 cubic metres right up to 23 cubic metres.