How to get a skip bin permit in Manningham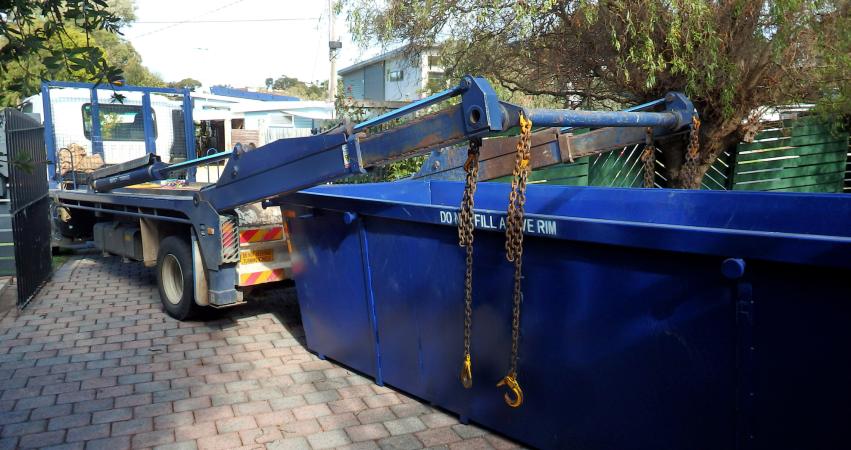 Manningham Council skip bin hire for homes and businesses
If you live in Manningham, you are entitled to 2 hard rubbish or bundled garden waste collections per calendar year. You have the option to book two separate standard collections, of up to 2 cubic metres. Or, you can choose to use your two allocated collections at once, meaning you can get rid of up to 4 cubic metres of rubbish.
While the free service is handy, it's also restrictive. There are rules about how tall or heavy items can be, and you can only place 2 mattresses out per standard collection. Door's need to be removed from whitegoods, they won't collect garden waste… the list goes on.
When you book a skip bin through an accredited waste removal service like WM Waste, you don't need to worry about so many restrictions. We can provide a wide range of skip bin sizes, dedicated to different waste types, so you can clear your home or business site of all debris.
Get a skip bin permit in Manningham
If you need to place a skip bin anywhere other than your private residence, you need to apply for a permit. You can do so by filling out an Application for a General Permit, or you can give us a call at WM Waste. We've been working with the Manningham Council for decades, and we've had ample experience in applying for skip bin permits. Just give our friendly team a call, and we'll be happy to get you started.
What are my responsibilities when I hire a skip bin in Manningham?
When you hire a skip bin in Manningham Council, you'll need to make sure you abide by all the local regulations and restrictions regarding where you place your bin. Your skip bin must not obstruct:
Pedestrian or traffic flow
Street verges or nature strips
Laneways or right of way
Restricted parking areas
You also need to ensure your skip bin is adequately visible if it is placed on public land between sunset and sunrise. For more information, visit the VicRoads Guideline for Placement of Skips on Roadsides.
Why choose WM Waste Management Services?
Since we first established our waste removal service in 1985, we've developed partnerships with councils all across Melbourne's eastern and south-eastern suburbs. In many areas, we are the preferred waste collectors for hard rubbish removal, and we can help you navigate skip bin permit applications.
We have a huge range of skip bins and walk-in bins for hire, and options to choose your preferred waste type — whether that's a mixed load, rubble and concrete, or 100% green waste. Fill our instant quote form online to get an idea of how much hiring a bin will cost.
Frequently asked questions
Which suburbs fall under the jurisdiction of Manningham Council?
You fall under the purview of Manningham Council if you live in any of the following suburbs:
Bulleen
Doncaster
Doncaster East
Donvale
Park Orchards
Templestowe
Templestowe Lower
Warrandyte
Warrandyte South
Wonga Park
What kind of waste can I get rid of in my Manningham Council skip bin for hire?
When you hire one of our skip bins in Manningham, you can clear out rubbish such as:
Whitegoods like fridges and washing machines
Mixed household waste
Green waste like grass clippings and branches
Concrete and building rubble
Electronic devices
Dirt
There are some items we can't collect because they pose health risks to our staff and community. This includes:
Asbestos
Chemicals or liquid waste
Paint
Oil
Any type of food
Tree stumps
Tyres
How do I choose the right skip bin size for my rubbish in Manningham?
If you're looking to get rid of a small to medium amount of rubbish from your residential home or business site, we have skip bins for hire starting from 2 cubic metres up to 4 cubic metres.
We also have walk-in bins which range in size up to 23 cubic metres. These are a great option if you're looking to get rid of a large amount of rubbish when moving home, or you need to get rid of rubble and debris from renovations.