Get a permit for skip bins in Bayside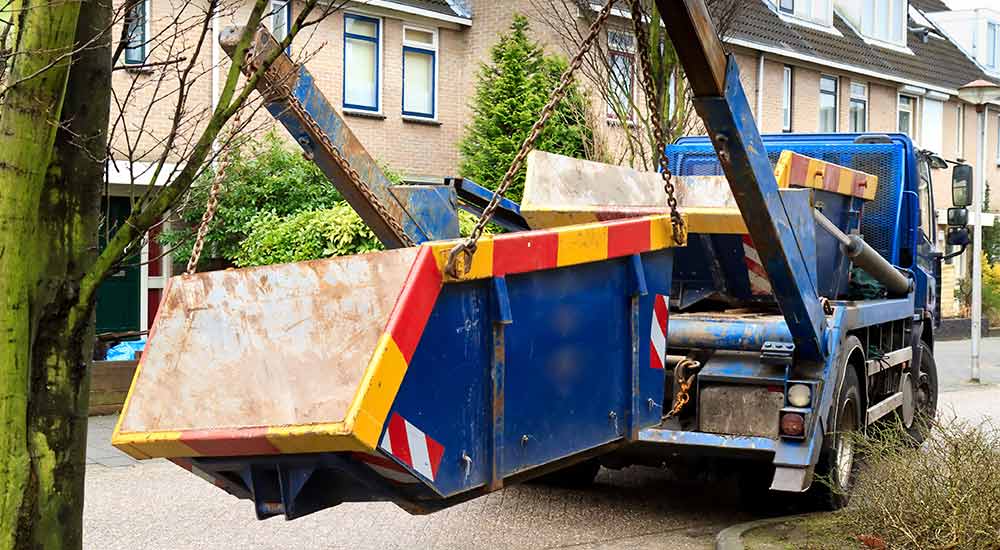 Bayside bins for homes and businesses
Residents of Bayside have two opportunities each calendar year to book hard waste collection through the Bayside City Council.
Unfortunately, this offer does not extend to businesses or community organisations, nor does it extend to general rubbish, green waste, or other common types of trash. So what are home and business owners to do when they desperately need to remove waste?
The Bayside City Council has very strict guidelines when it comes to disposing of hard waste. In order to help residents in these areas navigate these restrictions, WM Waste Management Services offers seamless skip bin hire in Bayside to remove most kinds of waste.
We've been working in Bayside for decades, and we know exactly how to help you get your trash removed as quickly as possible, with no red tape involved.
Get a permit for skip bins in Bayside
The City of Bayside only allows skip bin permits to waste removal companies who are registered with their own permits. WM Waste Management Services has this permit, and we are ready to help you get yours.
All you have to do is tell us your requirements. We will then liaise with the Bayside council to secure a specific permit for your address. We will then provide a skip bin to your Bayside home or business in just a few business days, and can remove it when the job is done.
What are my responsibilities when I hire a skip bin in Bayside?
We'll do all the heavy lifting, but there are still some things you need to do to remain compliant with the Council's standards. When a skip bin arrives at your Bayside property, you need to:
Ensure that it remains placed lawfully, and in accordance with VicRoads Code of Practice
Keep the bin secure at all times so that it poses no danger to passersby
Throw all rubbish inside the bin, and ensure that none spills over the side
Restore damage to the pavement and nature strip. This is unlikely to happen if the bin was placed correctly.
Why choose WM Waste Management Services?
WM Waste is a family-owned and operated waste management service which has been proudly serving the Bayside community for many years. We are well versed in local council rules and regulations, and we have all the appropriate permits to go about our work.
The thing we value most is keeping Bayside beautiful, clean, and clear of rubbish and other waste. We keep our costs low, and allow you to hire a skip bin in Bayside whenever you need it. You don't need to wait for the council to come around.
Frequently asked questions
Which suburbs fall under the Bayside City Council jurisdiction?
You live in the Bayside City Council if your address is any of these suburbs:
Beaumaris
Black Rock
Brighton
Part of Brighton East
Part of Cheltenham
Hampton
Hampton East
Part of Highett
Sandringham
If you're unsure of what council jurisdiction you fall into, give WM Waste Management Services a call. Our friendly team will be able to help you.
What kind of rubbish can I throw away in my Bayside skip bin for hire?
We accept most kinds of household waste, but it helps to let us know what you will be throwing out to ensure that there are no prohibited items in the mix. Due to the risks they pose to you and our staff, we cannot remove any of the following items:
Asbestos
Chemicals or liquid waste
Paint
Oil
Any type of food
Tree stumps
Tyres
Gas bottles
How can I choose the right size Bayside bin for waste collection?
We have different bins for different things, in different sizes. To get started on choosing the right bin for your application, visit our online instant quote service. Select your suburb, your waste type, and get a quote straight away.
What are the different categories of waste?
We separate our waste into four main categories:
Light and mixed: Wood, plaster, tin, household items, and green waste
Heavy: Tiles, brick, concrete, soil
Concrete: 100% concrete removal
Dirt: 100% dirt removal
Green waste: 100% green waste removal