Get the right permit for skip bins in Mornington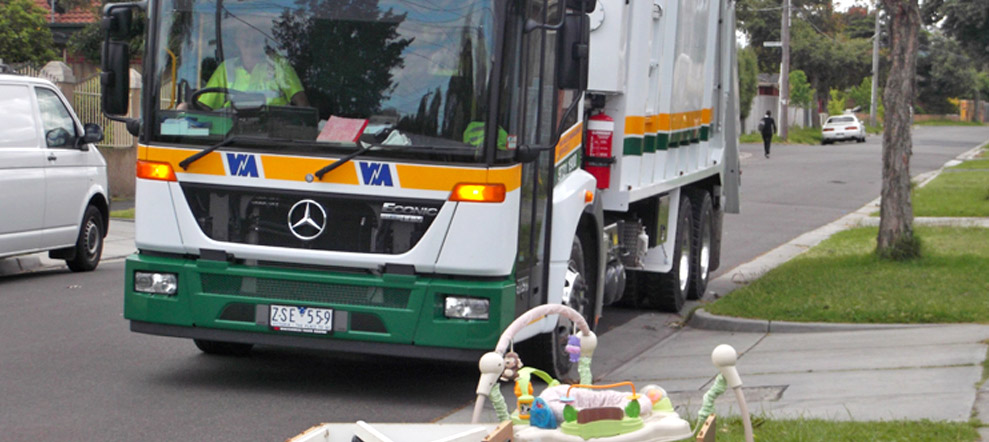 Mornington Peninsula Shire bin hire for homes and businesses
The Mornington Peninsula Shire Council allows residents to book their own hard and green waste collection service. However, once a waste collection service is booked, residents will have to wait between 2 and 3 weeks until the collection takes place.
While residents can book this service at any time, it can be difficult to time the collection. If you need trash removed immediately, going to an external waste collection service is a must, particularly for renovators and job sites around Mornington.
WM Waste Management Services provides a year-round skip bin hire service to Mornington, allowing residents to dispose of waste at will. We can also help you secure a permit for your skip bin, keeping you compliant with council regulations.
Get a permit for skip bins in Mornington
Like all councils around Melbourne, the Mornington Peninsula Shire Council requires a local law permit for the placement of skip bin hires on council land and roadways. At WM Waste, we can obtain Mornington Peninsula skip bin hire permits on your behalf.
If you're ready to hire a skip bin in Mornington and you need a permit, get in touch with the team at WM Waste Management. They'll be able to advise you on the best course of action and get a skip bin of your choosing delivered to you as soon as possible.
What are my responsibilities when I hire a skip bin in Mornington?
Residents wishing to remain compliant with council regulations need to adhere to certain rules and regulations after obtaining a skip bin permit in Mornington:
Why choose WM Waste Management Services?
WM Waste is a family-owned and operated business, and we have been proudly serving residents in the Mornington Shire Council area for decades. We know what it takes to ensure that your skip bin hire process in Mornington is easy and stress-free.
We know that residents love living in Mornington for its natural beauty. We are here to help you keep it that way. We also value competitive pricing and swift, reliable service above all else.
Frequently asked questions
Which suburbs fall under the Mornington Peninsula Shire Council jurisdiction?
Your home is located within the Mornington Peninsula Shire Council if it is located within:
Arthurs Seat
Balnarring
Balnarring Beach
Baxter
Bittern
Blairgowrie
Boneo
Cape Schanck
Capel Sound
Crib Point
Dromana
Fingal
Flinders
Hastings
HMAS Cerberus
Main Ridge
McCrae
Merricks
Merricks Beach
Merricks North
Moorooduc
Mornington
Mount Eliza
Mount Martha
Pearcedale (part)
Point Leo
Portsea
Red Hill
Red Hill South
Rosebud
Rye
Safety Beach
Shoreham
Somers
Somerville
Sorrento
St Andrews Beach
Tootgarook
Tuerong
Tyabb
If you want to be sure that your property lies within these boundaries, give WM Waste a call. We'd be happy to help you in any way we can.
What kind of rubbish can I throw away in my Mornington Shire skip bin for hire?
To keep Mornington clean, we can remove most types of household waste, including hard waste, electronics, and green waste. Let us know what you need to remove when you call to apply for your Mornington Peninsula Shire Council skip bin hire permit. Unfortunately, we cannot remove any of the following hazardous items:
Asbestos
Chemicals or liquid waste
Paint
Oil
Any type of food
Tree stumps
Tyres
Gas bottles
How can I choose the right size bin for waste collection in the Mornington Peninsula?
We provide several different sized bins for a range of different types of waste. To get started on ordering the right bin for your application, get an instant quote online. Choose your suburb, the type of waste to be disposed of, and receive your quote.
What are the different categories of waste?
We categories our waste by four main categories:
Light and mixed: Wood, plaster, tin, household items, and green waste
Heavy: Tiles, brick, concrete, soil
Concrete: 100% concrete removal
Dirt: 100% dirt removal
Green waste: 100% green waste removal