How to get a skip bin permit in Nillumbik Shire Council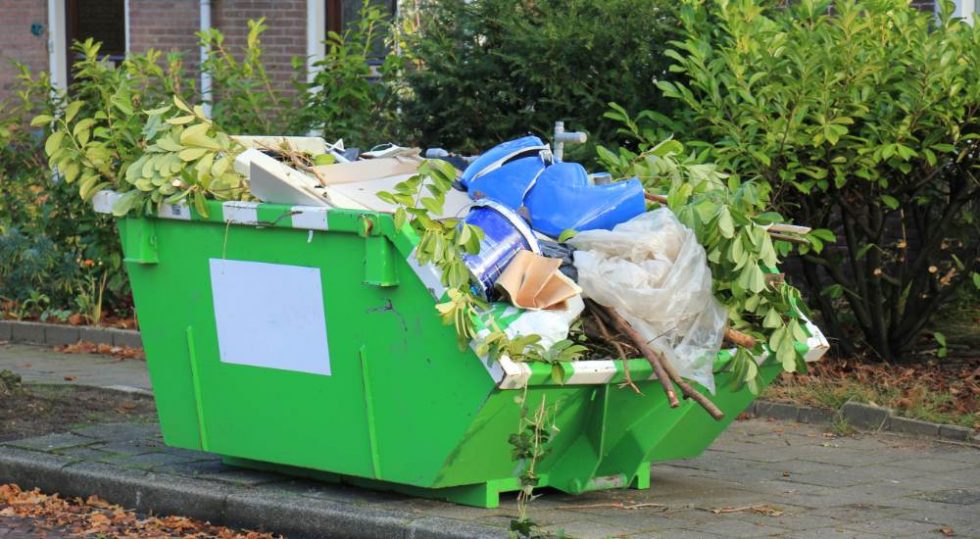 Nillumbik skip bin hire for homes and businesses
If you live within the Nillumbik Shire Council area, you can receive one free hard waste collection per financial year. The only problem is, there are strict limitations on how much rubbish you can get rid of, and how big items can be.
In Nillumbik, you are only allowed to dispose of 2 cubic metres of waste in total. You can book extra collections, but at an additional cost. The council won't collect items like household garbage or batteries, as well as green waste and soil.
At WM Waste Management Services, we provide a huge range of skip bin sizes, with bins dedicated to specific types of waste. There is greater flexibility in what you can get rid of in these bins, so you needn't worry about measuring and weighing your rubbish. Get a quick quote to find out which bin serves your needs.
Get a skip bin permit in Nillumbik Shire Council
If you want to place a skip bin on a road or public land, you'll need to submit an application for a skip bin permit. On the application form, you'll need to indicate the address of where the skip bin will be placed, as well as:
What type of rubbish you are looking to place in the skip
The size and number of bins
Proposed placement date and collection date
There may be other hoops to jump through, but we can help. At WM Waste, we are highly experienced at working with local councils to ensure skip bins are correctly placed on public land.
What are my responsibilities when I hire a skip bin in Nillumbik?
Once your skip bin permit is approved, you will need to remain compliant with the council's rules and regulations. Your bin cannot:
Obstruct the passage of vehicles and pedestrians
Obscure the vision of motorists or present a physical hazard
Contravene the visibility of traffic control signs
You'll also need to ensure you place hazard lights securely on the side of the skip nearest traffic so drivers can see the bin clearly at night.
Why choose WM Waste Management Services?
We've been working with councils all across Victoria since we first formed in 1985. We're passionate about keeping the streets of Nillumbik Shire Council beautiful and free from unsightly debris.
We actually already work with Nillumbik Shire Council as their preferred hard rubbish collection service. When you want to place a skip bin on council-owned land, instead of applying for a permit yourself, contact us. We can either help you through the application process, or you can hire one of our council-certified bins.
Frequently asked questions
Which suburbs fall under the jurisdiction of Nillumbik?
If you live in any of the following suburbs, you reside in Nillumbik Shire Council.
Arthurs Creek
Bend of Islands
Christmas Hills
Cottles Bridge
Greensborough (shared with the City of Banyule)
Diamond Creek
Doreen (shared with the City of Whittlesea)
Eltham
Eltham North (shared with the City of Banyule)
Hurstbridge
Kangaroo Ground
Kinglake (shared with the Shire of Murrindindi)
Kinglake West (shared with the City of Whittlesea and Shire of Murrindindi)
North Warrandyte
Nutfield
Panton Hill
Plenty
Research
Smiths Gully
St Andrews
Strathewen
Watsons Creek
Wattle Glen
Yan Yean (shared with the City of Whittlesea)
Yarrambat
What kind of rubbish can I get rid of in my Nillumbik skip bin for hire?
When you hire a WM Waste skip bin, you can get rid of a variety of waste. From electronic devices and whitegoods, to mattresses and concrete, we'll collect it all. There are some items we can't collect, however, due to their potentially hazardous nature. We cannot collect items such as:
Asbestos
Chemicals or liquid waste
Paint
Oil
Any type of food
Tree stumps
Tyres
How do I choose the correct skip bin size for waste collection in Nillumbik?
At WM Waste, we have a huge range of skip bins for hire. From bins with 2 cubic metres of capacity through to walk-in 23 cubic metres bins, you'll be able to find the right one for your needs. If you fill out our instant quote form, you'll be able to select the size you'd like, and receive a price estimate for free.
Are there any cases where I would not need a skip bin permit?
A permit isn't necessary for a skip or bulk rubbish container of less than 2.5 cubic metres. But it has to be left safely on the nature strip, and not obstruct road pavement or interfere with pedestrian movements. It must also be picked up within four days.