What you need to know before hiring a skip bin in the Knox City Council area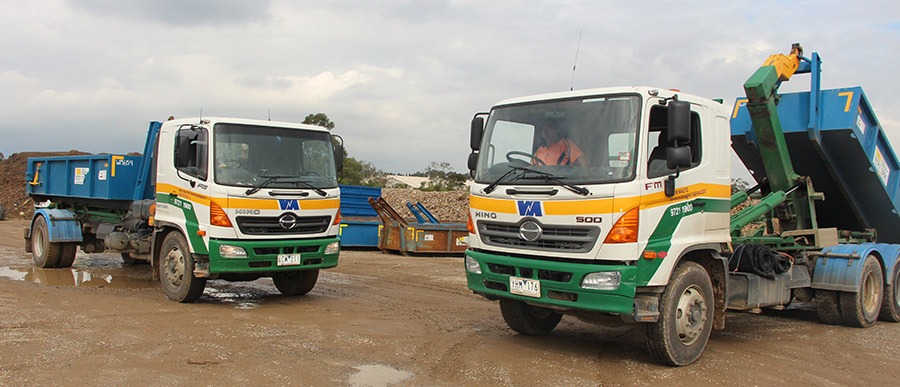 Knox City Council bin hire for homes and businesses
Like all other councils in Melbourne, Knox City Council requires that people hiring a skip bin obtain proper permits before they start throwing trash away.
While residents can apply for their own skip bin placement permit, it is much easier to work with one of the local accredited businesses that already have their own permits in place.
WM Waste Management Services is one such business. By hiring skip bins of any size through us, you don't have to worry about navigating the bureaucratic processes of Knox City Council.
Get a permit for skip bins in Knox City Council
There are two separate types of skip bin hire permits for Knox City Council available to residents:
A one off placement permit for infrequent bin suppliers
Skip bin accreditation for multiple placements over a 12 month period
When you're ready to book your skip bin in Knox City Council, contact WM Waste Management Services. Our friendly customer service team will come to understand your requirements and offer you the best solution.
What are my responsibilities when I hire a skip bin in Knox City Council?
WM Waste Management Services will ensure that your bin is placed safely and securely, and remains compliant with all Knox City Council standards. Ignoring these standards can risk heavy on the spot fines.
Here are some things to keep in mind when using your skip bin for the duration of your hire:
Each placement is valid for a maximum of 7 days and will be subject to permit conditions
All bins must have reflectors on the side to make the bin visible up to 100 metres away
The supplier's name and telephone number must be visible on the side of the bin
Why choose WM Waste Management Services?
As a local accredited waste management service and locally owned business, we take pride in helping Knox residents keep their area beautiful. We have been serving your community for decades, and we know how to keep your waste removal process as stress-free as possible.
While we keep your suburbs clean, we also promise to uphold our strong service guarantees, and always keep our prices competitive.
Frequently asked questions
Which suburbs fall under the Knox City Council jurisdiction?
Your home is located within the Knox City Council area if it is located within:
Bayswater
Boronia
Ferntree Gully
Lysterfield
Knoxfield
Rowville
Scoresby
The Basin
Upper Ferntree Gully
Wantirna
Wantirna South
If you are unsure of what council jurisdiction your home falls under, give us a call. The customer service team at WM Waste will be able to help you figure it out.
What kind of rubbish can I throw away in my Knox City Council skip bin for hire?
Knox City Council is a beautiful area, and we want to keep it that way. To do that, we remove all kinds of household waste, including green waste, hard waste, and electronics. Due to the hazards of some material, we cannot remove any of the following:
Asbestos
Chemicals or liquid waste
Paint
Oil
Any type of food
Tree stumps
Tyres
Gas bottles
How can I choose the right size bin for waste collection in Knox City Council?
We can provide any size bin for any application. You can get started on ordering your waste solution by using our instant quote online tool. All you need to do is choose your suburb, select the type of waste to be disposed, and receive your quote.
What are the different categories of waste?
We categorise our waste by four main categories:
Light and mixed: Wood, plaster, tin, household items, and green waste
Heavy: Tiles, brick, concrete, soil
Concrete: 100% concrete removal
Dirt: 100% dirt removal
Green waste: 100% green waste removal