How to get a skip bin permit in the City of Maroondah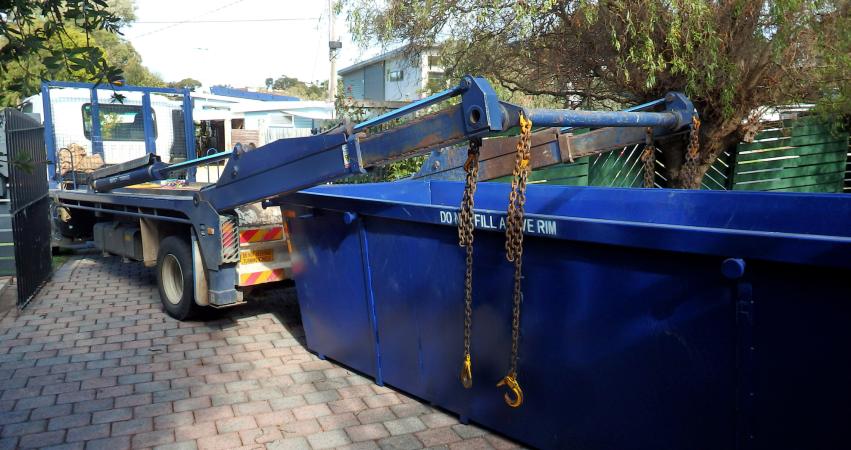 Maroondah skip bins for residents and businesses
If you live in the Maroondah council area, you're entitled to two hard waste rubbish collections per financial year — but only if you pay the residential bin charge.
You can opt to book two separate collections, or use both at once. In a single collection, you can only put out 2 cubic metres of hard rubbish for collection. If you book a double, you can get rid of up to 4 cubic metres of hard waste. You can book your hard waste collection online, via the council's website.
If you need to get rid of more than the allocated amount of rubbish, however, you'll need to obtain a skip bin permit. The application can be hard to navigate, but getting the help of a professional waste management service can speed up the process.
At WM Waste Management Services, we've been supplying skip bins for hire for residents and businesses throughout the Maroondah council area for decades. We understand the skip bin permit process through and through, so we can help you get rid of your waste quickly and easily.
Get a skip bin permit for Maroondah
If you need to place a skip bin on public land, you'll need to obtain a permit through the City of Maroondah council. Public land is defined as:
Nature strips
Reserves
Roads
At WM Waste, we can handle all the paperwork to get a skip bin permit in Maroondah on your behalf. Get in touch with our team, and let us know your requirements. We'll get the process started.
What are my responsibilities when hiring a skip bin in Maroondah?
If you successfully obtain a skip bin permit, you'll need to adhere to Maroondah's guidelines and regulations. You'll need to ensure you:
Place your skip bin in a safe location
Do not cause damage to the council's property or infrastructure
Comply with VicRoads guidelines for the skip bin placement on roads
Why choose WM waste Management Services?
We've been providing quality waste removal services to Melbourne's eastern and south-eastern suburbs, including Maroondah, for decades. Councils often choose us as their preferred hard waste collectors, and we've established a reputation for our friendly and cost effective services.
One of our primary values is to keep Maroondah, and the surrounding areas, beautiful and clear of rubbish. We provide a huge range of skip bins and walk in bins for hire, for different types of rubbish. Best of all, you don't have to rely solely on the council for hard rubbish collection — simply request a free online quote to check out the low costs of our skip bins.
Frequently asked questions
Which suburbs fall under the City of Maroondah's jurisdiction?
Your property is likely within the jurisdiction of the City of Maroondah if you live in:
Bayswater North
Croydon
Croydon Hills
Croydon North
Croydon South
Heathmont
Kilsyth South
Ringwood
Ringwood East
Ringwood North
Warranwood
If you're still unsure whether your property lives within these boundaries, give us a call. We'll be happy to answer any questions you have.
What type of rubbish can I get rid of in my Maroondah skip bin for hire?
We can collect a range of waste types, including whitegoods, household waste, green waste, concrete, electronics, and dirt. But due to their potentially hazardous nature, we cannot get rid of:
Asbestos
Chemicals or liquid waste
Paint
Oil
Any type of food
Tree stumps
Tyres
How do I choose the right skip bin size for rubbish removal in Maroondah?
At WM Waste, we have a huge range of skip bin sizes. From as little as 2 cubic metres, right up to 23 cubic metre walk in bins, we're sure to have the right size for your needs.
What type of waste do you collect?
We sort our waste into separate skip bin categories. These include:
Mixed waste (wood, plaster, tin, household, and green waste)
Heavy waste (tiles, brick, concrete, soil)
Concrete rubble (mixture of bricks, concrete, and roof tiles)
100% dirt
100% green waste
100% concrete
We then sort all rubbish at our dedicated recycling facility, the Knox Transfer Station. We'll extract valuable materials and recycle as much as possible, so no unnecessary rubbish ends up in landfill.
How much does hiring a skip bin in Maroondah cost?
It depends on the type of waste you're getting rid of, and the size of the bin. To get an accurate estimate, request a free online quote by entering your suburb, waste type, and size on our website.