What Can Go In Hard Rubbish?
Jul 24, 2023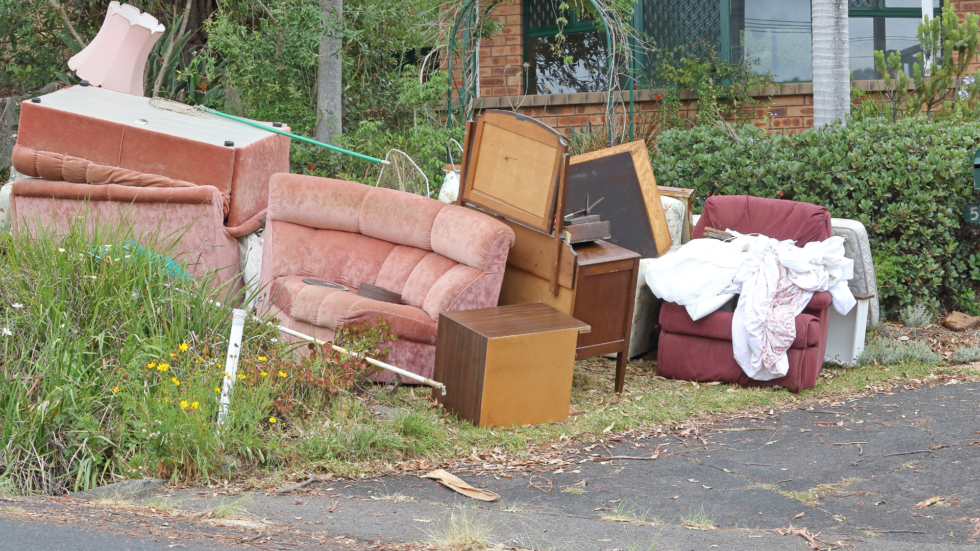 Have you ever found yourself surrounded by piles of unwanted items, struggling to declutter your living space? Whether you're moving, renovating, or simply looking to free up some much-needed room, dealing with excess belongings can be quite a challenge. Fortunately, many communities offer a convenient solution known as hard rubbish collection.
However, before you start tossing everything in sight, it's essential to understand what can and cannot go in hard rubbish. Local regulations, environmental considerations, and safety concerns all play a role in determining the eligibility of certain items for collection. This blog aims to provide a comprehensive guide, helping you navigate the process and make informed decisions about what items to include in your hard rubbish collection.
What is Hard Rubbish?
Hard rubbish involves the collection and disposal of large and bulky items that cannot be accommodated in regular trash bins. This service allows residents to dispose of items such as old furniture, broken appliances, mattresses, electronic equipment, and garden waste. Hard rubbish collection typically operates on a scheduled basis, with designated periods throughout the year for residents to place unwanted items on the nature strip or in specified areas for pickup. Check with your local council for a scheduled collection date.
The purpose of hard rubbish is to provide a convenient and responsible means of disposing of oversized items while promoting proper waste management practices and keeping the community clean.
Hard Waste Collection Services
Sometimes, waiting around for the hard rubbish collection date isn't practical. If you're moving houses, decluttering your home or renovating, opting for hard waste collection services may be the ideal solution.
Hard waste collection services can be a practical and efficient solution for disposing of large items. WM Waste Management Services offers a hard waste collection service, including skip bin hire, that ensures your unwanted items are properly disposed of, minimising the chances of illegal dumping or environmental harm.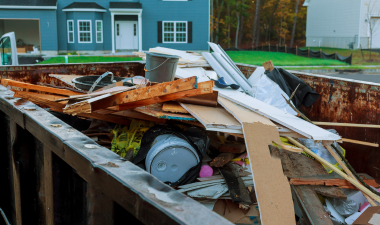 What Can I Dispose of in a Hard Rubbish Bin?
When hiring a skip bin or entrusting us with hard rubbish collection, you must be aware of what items you can and cannot dispose of. Keeping this in mind will help make the waste removal process that much easier.
Furniture and other household items
Whether you're upgrading your furniture or simply looking to free up space, hard rubbish collection provides an opportunity to responsibly dispose of these items. Common furniture items that can be included are sofas, chairs, tables, cabinets, and mattresses.
White goods
When it comes to disposing of white goods, hard rubbish collection offers a convenient and responsible solution. White goods, which typically include household appliances like refrigerators, washing machines, dryers, ovens, and dishwashers, can be quite challenging to handle due to their size and weight. Hard rubbish collection allows you to easily and safely dispose of these items.
Green waste
Disposing of green waste items through hard rubbish collection provides a convenient and eco-friendly solution. Green waste, including branches, leaves, grass clippings, and other organic garden waste, can accumulate quickly, especially during seasonal clean-ups or landscaping projects.
E-waste
Properly disposing of electronic waste, also known as e-waste, is crucial for both environmental preservation and responsible waste management. Hard rubbish collection offers a convenient avenue to eliminate e-waste items that are no longer in use or broken beyond repair. E-waste includes electronics, such as televisions, computer monitors, printers, scanners, laptops, and other electronic devices. Instead of letting these items accumulate or improperly disposing of them, you can get the hard rubbish collected and ensure safe disposal.
Metals
Whether you have old bicycles, metal furniture, dismantled structures, or other large metal items cluttering your space, hard rubbish collection allows you to easily get rid of them. Metals are often accepted as part of hard rubbish due to their recyclable nature. Recycling metals helps conserve resources, reduce energy consumption, and minimise the need for raw materials extraction. So, take advantage of hard waste collections to responsibly dispose of your unwanted metals while promoting environmental preservation.
Building and construction waste
Whether you're renovating your home or engaged in a construction project, there is often a significant amount of debris and waste materials that need to be properly disposed of. Hard rubbish collection can help you tackle this challenge. Small quantities of construction waste, such as broken tiles, small pieces of drywall, or wood scraps, can often be included in the collection.
For more information on cleaning your building site, read our blog on waste management for buildings and construction.
What Not To Put Into Hard Rubbish
Liquids
Hazardous waste or chemicals
Paint
Petrol
Common Concerns Regarding Hard Rubbish Removal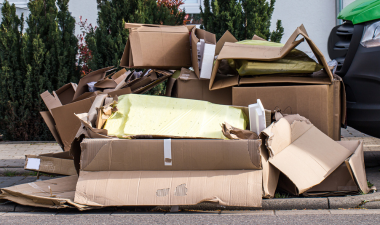 Can clothes go in hard rubbish?
When it comes to old clothes, we recommend donating them or selling them if they are in good condition. Most councils accept donations for clothes, toys, and second-hand belongings.
Does hard rubbish take mattresses?
At WM Waste Management, we accept mattresses as part of our hard rubbish collection service. Let us know how many mattresses you'll be disposing of to ensure they are properly collected.
Can you put cardboard in hard rubbish bins?
You can put as much cardboard as you like inside the hard rubbish skip, especially if they are larger pieces of cardboard that cannot fit in your everyday recycling bin. We recommend flatting and tying large pieces of cardboard together, as securely wrapped cardboard will make the collection process much easier.
WM Waste Offers Reliable Hard Rubbish Removal
Ready to clear out your clutter and dispose of your hard rubbish responsibly? Look no further than WM Waste! We offer reliable and efficient hard rubbish removal services to help you declutter your space with ease. Don't let your hard rubbish pile up any longer. Contact WM Waste and schedule your hassle-free hard rubbish collection service with skip bin hire today.