Your guide to waste management for building and construction
Mar 01, 2020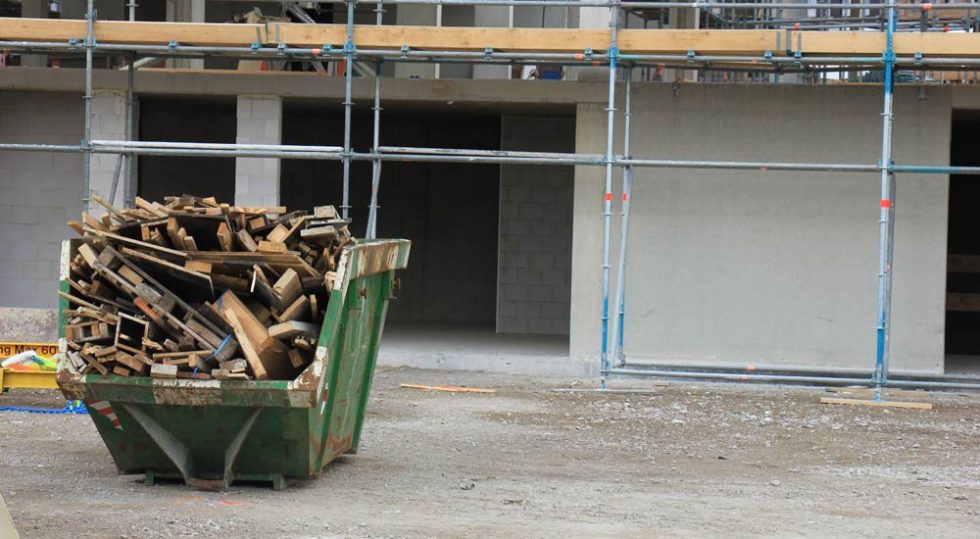 What to do with rubbish and debris when you're building or renovating your home
Building or renovating your home is an incredibly exciting time in your life. You'll get to unlock the hidden potential of an older home or build something brand new from the ground up.
But nothing is ever simple, is it? You're probably expecting to do a lot of planning with budgets, architects, builders, landscapers, and even a few others. But one thing you may not have planned for is what to do with all the rubbish and debris that inevitably gets created as part of a construction project.
With that in mind, we've created this guide to give you everything you need to know about how to handle the rubbish created in building and construction.
For more information and advice, talk to the team at WM Waste Management Services about building and construction waste management.
What types of waste are created by building and construction?
Demolition, construction, and renovation can all create a lot of waste. Some of the most common types of waste generated include:
Timber
Concrete
Plasterboard
Bricks
Tiles
Rocks
Soil
Vegetation and garden waste
General household waste such as old furniture
Asbestos
Paint, oil, and other hazardous chemicals
What should you do with construction waste?
The most important part of dealing with building and construction waste is to dispose of it legally and responsibly. This means the waste must be taken to a site which is legally able to receive it, such as a tip or transfer station.
It's also important to reuse or recycle as much of the waste as possible since building and construction waste accounts for one-third of all waste sent to landfill, according to Sustainability Victoria.
Construction waste such as bricks and clean soil can be easily reused instead of going to landfill. Other types of construction waste like metal and timber can be recycled into new, useful products.
Using skip bins for construction waste management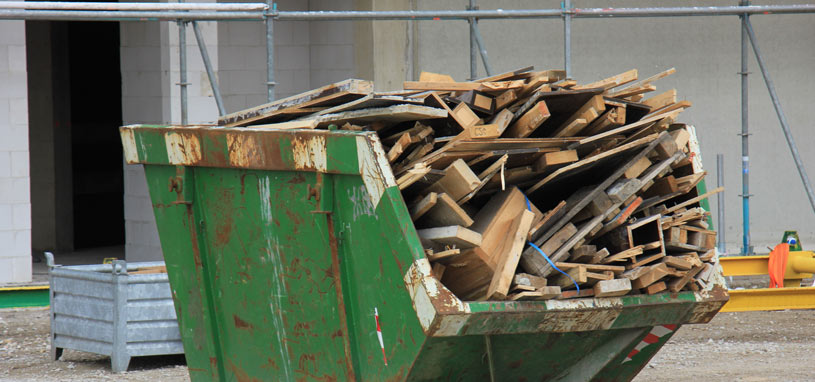 Hiring a skip bin is an easy on convenient way to manage waste on a construction site. If you know what types of waste will be produced as part of your project, you can plan to use a skip for a specific type of waste, ensuring that the waste can be reused or recycled effectively.
General waste
You can use a general waste skip bin for a wide variety of common debris produced in building and construction projects. There are only a few types of waste which can't go in a general waste skip, which we'll cover in more detail further down.
At WM Waste Management Services, we sort all the waste we receive from general skip bins and recycle as much of the material as possible, minimising the amount sent to landfill and reducing our environmental impact.
Clean soil
If your construction project will include excavating a large amount of clean soil, it's worth using a separate bin just for soil. That way, it can be easily transported and reused at a different site for landscaping and gardening.
Green waste
By using a separate bin just for green waste, vegetation, and garden waste, it can be taken to a specialised recycling centre to be turned into compost or or other useful materials.
Concrete
Waste concrete has a number of different uses, and it can be recycled easily when it's disposed of in a separate bin from the rest of your construction waste. Waste concrete can be turned into gravel and used in a variety of different construction projects.
What can't go in a skip bin?
For the safety of our team and the community, there a few types of waste which cannot be thrown away in a skip bin. These are:
Asbestos
Chemicals and liquid waste
Paint
Oil
Food waste
Tree stumps
Tyres
Gas tanks and bottles
Asbestos in particular is extremely hazardous and can only be handled and removed by specially licensed professionals. If you find asbestos in the course of renovating or demolishing your property, you need to get in touch with Environmental Protection Agency Victoria and find a licensed contractor to remove it.
Choose WM Waste for construction wast management
At WM Waste Management Services, we can help you dispose of your building and construction waste easily and responsibly. We can provide skip bin hire, hard rubbish collection, green waste removal, and mattress recycling for your home renovation or construction project.
All the building and construction waste we collect is sorted at our dedicated facility at the Knox Transfer Station. We minimise the waste which goes to landfill by recycling as much material as possible, reducing our impact on the environment.
Get in touch with our team for more information about our waste management services or book your skip bin hire today.