How to reduce construction waste?
Jul 24, 2023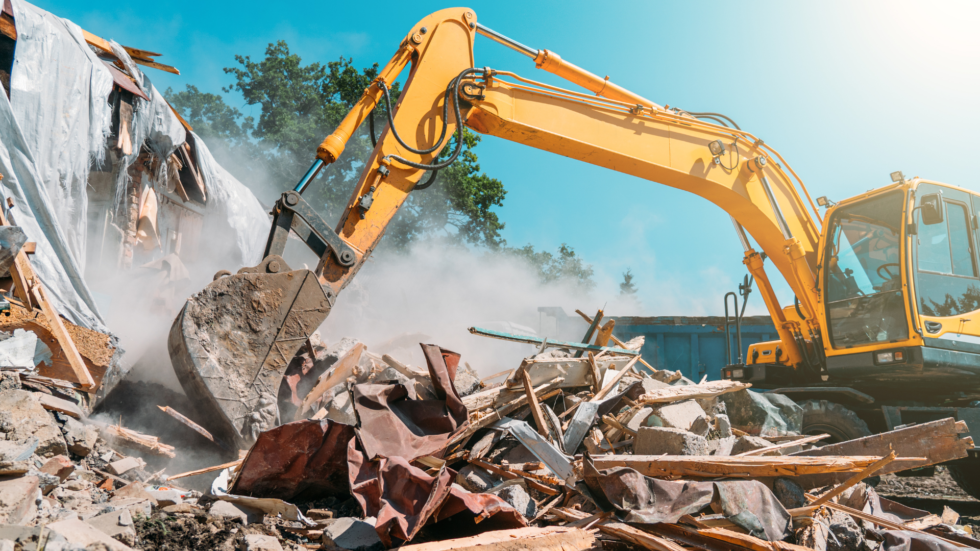 Simple steps for sustainable waste management in the construction industry
Construction is a vital industry that provides us with the infrastructure and buildings we need to function as a society. The downside, however, is the amount of waste generated during the construction process.
Construction companies produce waste including concrete, scrap metal, wood, insulation, and roofing, accounting for up to 40% of all waste sent to landfills. The good news? You can take several simple steps to reducing waste while minimising construction waste disposal costs.
Keep reading to find out more!
Plan ahead and reduce unnecessary material usage
The first step to reducing construction waste is proper planning. Careful planning ensures you order the exact materials needed for the job, avoiding overstocking, which leads to wastage.
Always consider the right quantity and the exact description of required materials before placing an order to avoid improper ordering that leads to a waste crisis.
Implement sustainable building techniques
Sustainable building techniques are a great way to reduce construction waste and save money. Use modular or prefab building components designed for deconstruction to facilitate materials recovery when buildings are eventually dismantled. Additionally, look for materials that are reusable, recyclable, or made from sustainable natural resources to reduce the carbon footprint of the construction process.
Hire qualified contractors and construction teams
Construction projects aim to build, remodel or renovate, and keeping construction waste onsite can harm the immediate environment and contribute significantly to high landfill waste buildup. When hiring contractors and construction teams, ensure they follow the right waste disposal and reduction procedures.
Build on existing infrastructure
Instead of demolishing an old building and starting from scratch, consider renovating or adapting an existing structure to suit your needs. This approach reduces the amount of waste caused by demolition, extends the life of the existing building, and reduces the energy consumption associated with constructing a new one.
Composting and donation of waste materials
Another way to reduce construction waste is through composting and waste material donation. Donating reusable materials such as bricks, tiles, packaging materials, and windows to non-profit organisations is an excellent way to reduce waste.
Similarly, composting waste products such as soil, wood chips or plant debris reduces the amount of organic waste that goes to landfills, resulting in less methane release and reduced greenhouse gas emissions in the environment.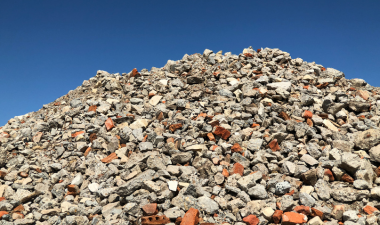 Steps to disposing of construction and demolition waste sustainability
Sort waste for recycling
Construction waste contains various materials, some of which can be reused or recycled. It is crucial to sort the waste into different categories, such as metal, wood, concrete, asphalt, and drywall.
This step allows you to reduce the volume of waste sent to landfills, conserves natural resources, and decreases energy consumption. Sorting material allows you to recycle or reuse materials, which saves money on disposal fees.
Rent a skip
Renting a skip is an ideal way to handle large amounts of waste. You can rent a skip depending on your needs, and the waste management company will provide a skip that you can use to store your construction waste.
Skips offer an easy way to discard waste and save time when you need to dispose of materials quickly. Hiring a skip allows you to dispose of hazardous materials safely and reduces the risk of injury while handling debris.
Donation and reuse
Before you dispose of construction waste, assessing if any leftover materials are suitable for reuse is essential. Some building aids like doors, windows, cabinets, and lighting fixtures can be reused in different construction projects.
This is an ideal way to reduce waste, making your disposal cheaper, environmentally friendly, and helpful to others. If the excess materials are useless to you, consider donating them to construction resale organisations, non-profits, or charitable organisations that can use them instead of letting them go into a landfill.
Hire a professional waste management company
Handling construction waste can be challenging, especially if you don't know the disposal process, and this can cause harm to our environment and health. If you have significant amounts of demolition waste or renovation debris, it is advisable to seek professional help.
A waste management company will efficiently dispose of the waste and move it to the right location under state regulations. Not only is this a more responsible way of disposing of waste, but it also helps support local businesses.
Hire WM Waste for your construction sites
When managing waste at a construction site, it's important to have a reliable and efficient solution. That's exactly what you can expect when you hire WM Waste as your waste management service provider.
With years of experience in the industry, we have the knowledge and expertise to ensure that all waste is properly collected, sorted, and disposed of in accordance with all regulatory requirements.
From construction debris to hazardous materials, WM Waste has you covered. Choose WM Waste for all your construction waste management needs.