Too much green waste for your garden waste wheelie bin? Let us help
Green waste is defined as 'garden organics' — plant matter like leaves, branches, and other off-cuts from your yard.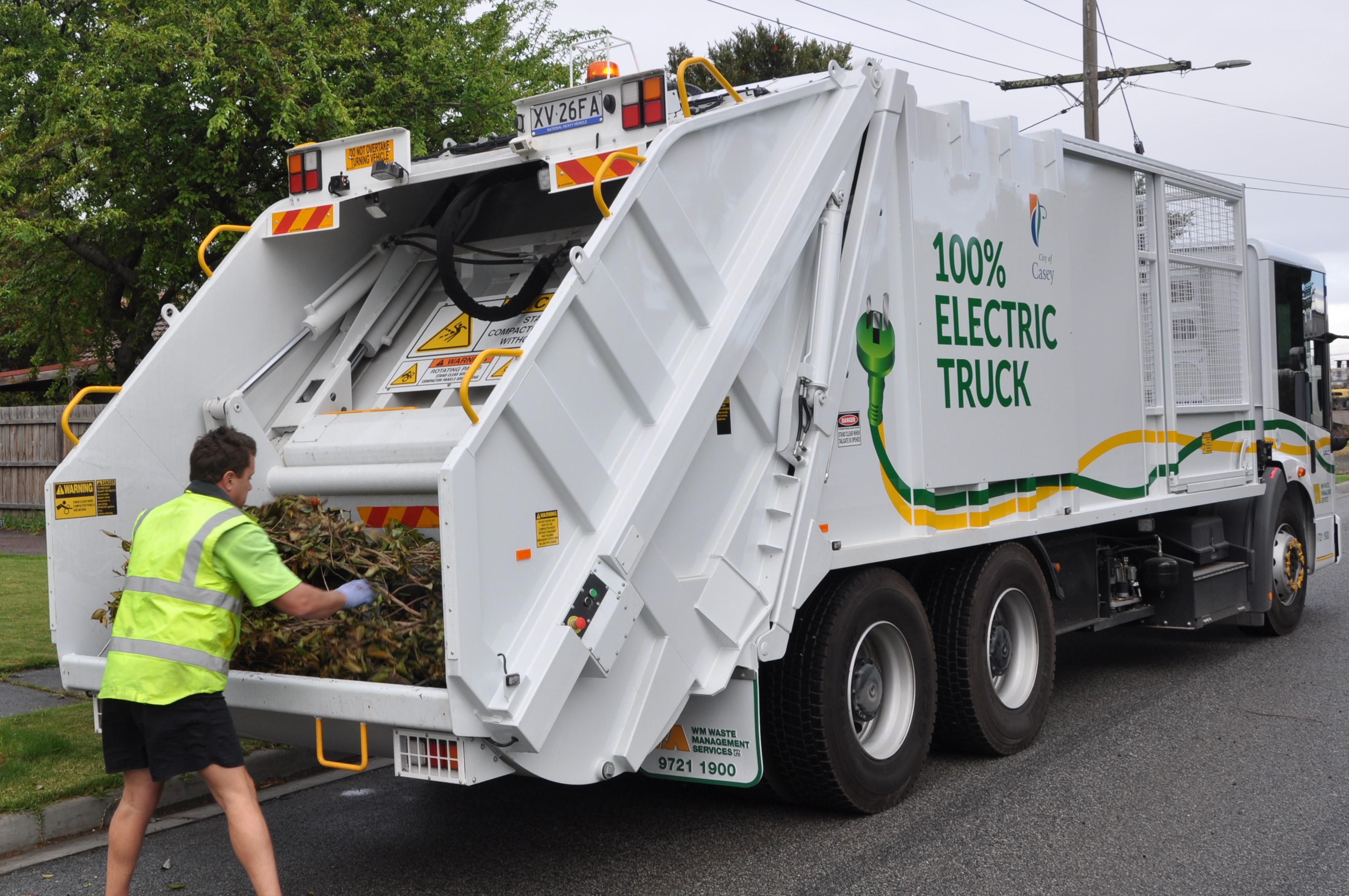 To dispose of these sorts of things, many local councils across Victoria will supply residents with a green waste wheelie bin. However, if you're doing lots of work on your garden (or if your council hasn't given you a green waste bin), you need another way to dispose of all that green waste. That's where WM Waste can help. Depending on how much green waste you need to get rid of, we can either pick it up with our specially designed removal trucks, or set you up with a green waste bin.
WM Waste have decades of experience helping Victorians with waste removal, from green waste pickup to skip bin hire and hard rubbish collection. Contact our friendly team to find a solution today.
How to book green waste collection
Having your green waste removed is simple with WM Waste. With an easy, three-step process, we can take the waste off your hands and put it to good use.
Step 1: Book your collection
Contact us and we will book a time to collect your waste. We will ask you a few relevant questions, and find out what we need to get the job done efficiently.
Step 2: Waste collection
Having booked a time, we will come to your property and remove the green waste.
Step 3: Waste treatment
We will take your green waste to a treatment facility, where it will be sorted and turned into compost.
What is appropriate for green waste removal?
Green waste disposal is perfect for excess organic garden matter, like:
Grass clippings
Branches
Garden Pruning
Leaves
Weeds
Hedge trimmings
What is isn't appropriate for green waste removal?
However, not everything that you're removing from your garden is suitable for green waste collection. For example, you can't use green waste collection to dispose of things like:
Plastic plant pots
Rocks and bricks
Stones and gravel
Construction rubble
Glass
Metal
If you need to dispose of inorganic material, we can help with that as well. WM Waste can also collect and remove your hard rubbish If you're not sure which service you need (or suspect that you might need both) contact us to talk through your rubbish removal.
What happens to green waste after it has been collected?
We endeavour to make all of our services as ecologically sustainable as possible. That's true for our hard rubbish collection — we ensure that as little matter ends up in landfill as possible — and for our green waste disposal. We take the necessary steps to turn your discarded garden organics into rich, useful compost.
Collection: We come to you, and check to see that the waste being disposed of is 100 percent green matter.
Transport: We carry the green waste to a processing facility.
Sorting: Again, the matter is sorted through — this time in a warehouse. Any inorganic materials are removed.
Cleaning: The waste is heated up to 60°C, and kept at that temperature for three days. This begins the process of turning waste into compost, and kills any dangerous pollutants.
Composting: For 42 days, the waste is laid out in an aeration shed. It is kept in a warm, humid climate, and turned into a rich compost with nutritive and natural products.
Donation: The green waste, having been turned into compost, is donated to farms and public gardens, where nutrients return to the soil and help to grow new plants and trees.
Why is it important to dispose of green waste separately?
If not disposed of properly, green waste can potentially be harmful to the environment.
Less landfill: There is a finite amount of space that can be taken up by landfill. By removing organic matter out from ordinary waste, the total amount of rubbish going into landfill is reduced.
Decomposition: Decomposing green waste can emit harmful gasses. Methane, for example, is both a greenhouse gas, and can actually cause fires. Properly disposing of green waste mitigates the harm.
Fewer harmful chemicals in the environment: Many agricultural businesses use harmful chemicals to kill weeds and deter pests. When disposed of correctly by WM Waste, your green waste will be turned into mulch and donated to farmers to be used instead of those chemicals.
Contact WM Waste, and we will book in a time to remove your green waste. Plus, if you need a skip, or hard rubbish removal, we can organise that for you as well.