WM Waste Receives Presidential Award from Variety
Oct 09, 2023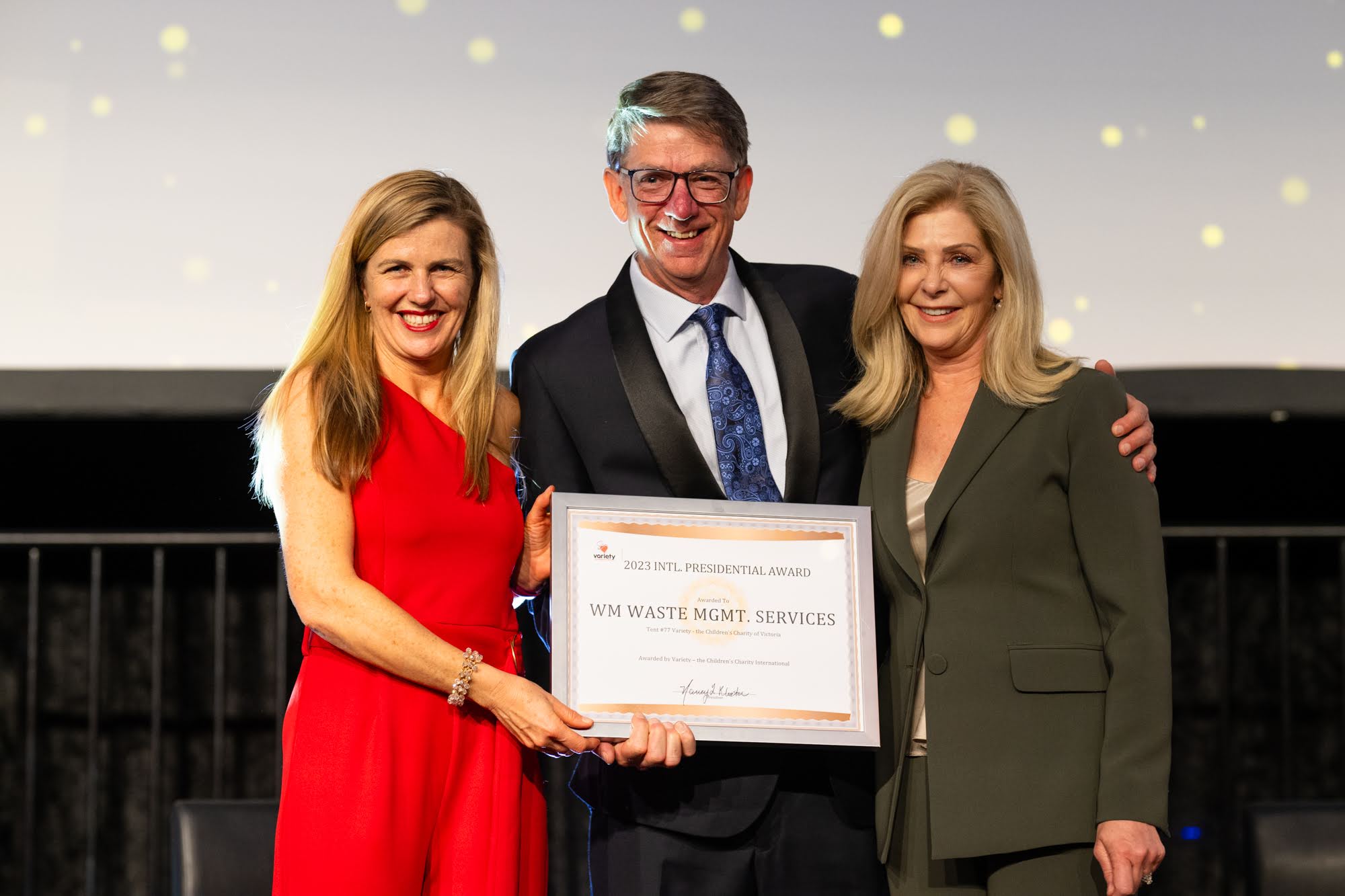 Last week, WM Waste Management had the privilege of attending Variety - the Children's Charity Victoria's annual AFL Grand Final lunch, which was an incredible event to help raise money for kids in need. In recent years, this event has become a staple of Grand Final Week in Melbourne and support for it and Variety Victoria has only grown larger since its inaugural event.
WM Waste Management was very humbled to receive the 2023 International Presidential Award from Variety in recognition of our support and contributions over the last few years. It is an absolute pleasure to be associated with such an amazing organization making a difference in kids' lives, and we are very grateful for this award.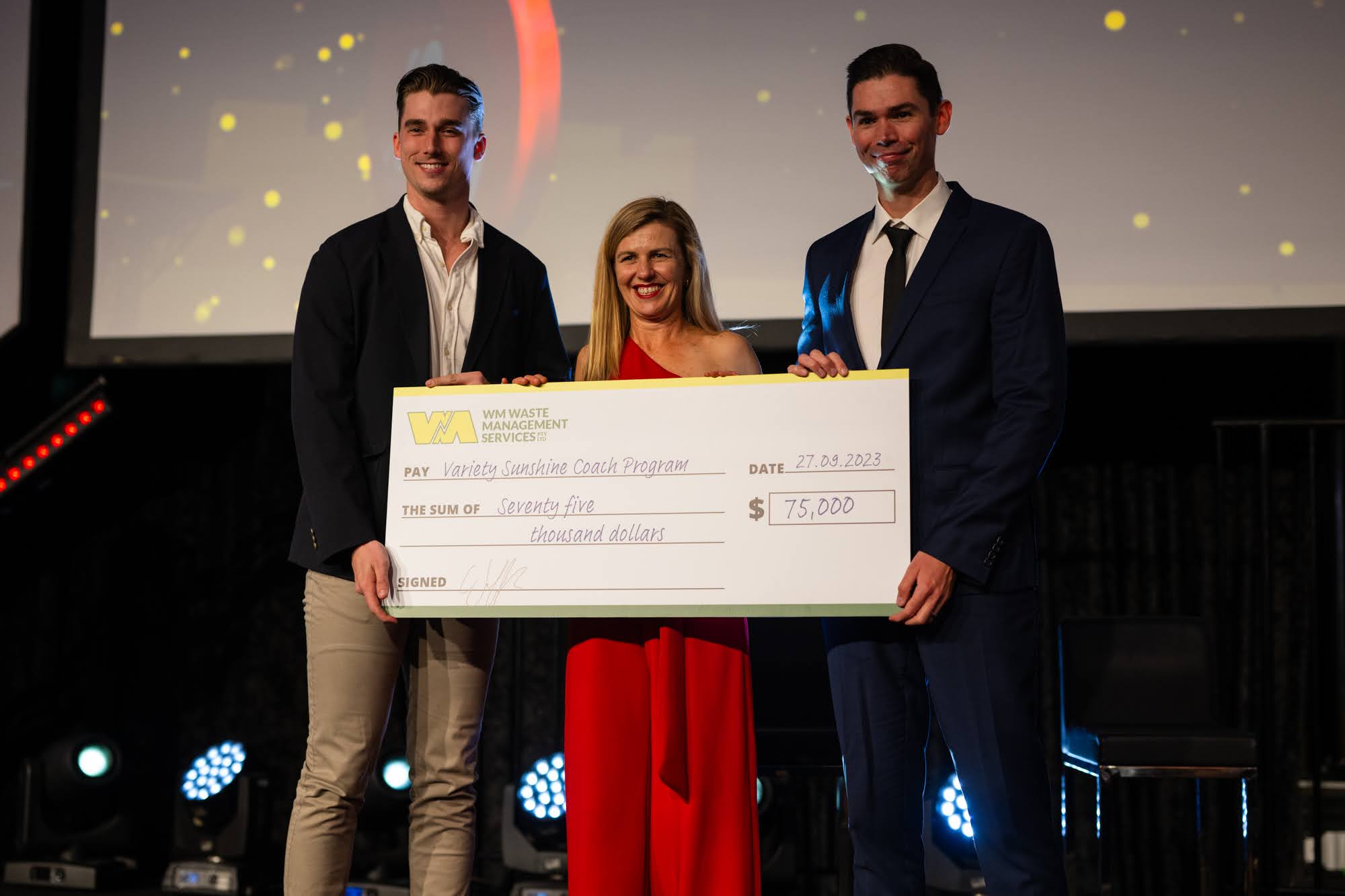 We were also pleased to announce on the day that WM Waste Management would be donating of a second 'sunshine coach' to be delivered later this year to provide transport to organizations that cater for children in need to experience a range of special programs and activities. WM Waste Management has enjoyed our partnership with Variety over the past decade, and we look forward to continuing our partnership in the years to come.
Find out more about Variety and our partnership below:
https://www.wmwaste.com.au/about-us/sponsorships