WM Waste Presents Submission to Parliamentary Inquiry
Jun 27, 2019
WM Waste Management Services has recently travelled to the Parliament of Victoria to present information to the Parliamentary Into Recycling and Waste Management. On Tuesday the 25th of June 2019, Project Manager Michael Strickland attended Parliament to personally present information on behalf of WM Waste Management.
The Victorian Government initiated the Parliamentary Inquiry in March 2019 to address the crisis created by the Chinese Government's National Sword Policy. China is the major recipient and processor of the world's recycling product, and the China National Sword Policy implemented strict contamination thresholds for all recycling. Having no viable alternative destination for contaminated recycling product has led to a recycling crisis. Australia has been particularly dependent on exporting this material to China, with Australia alone exporting 1.3 million tonnes of recyclable waste to China in 2016-17.
This policy change has severely impacted waste and recycling supply chains within Australia and around the world.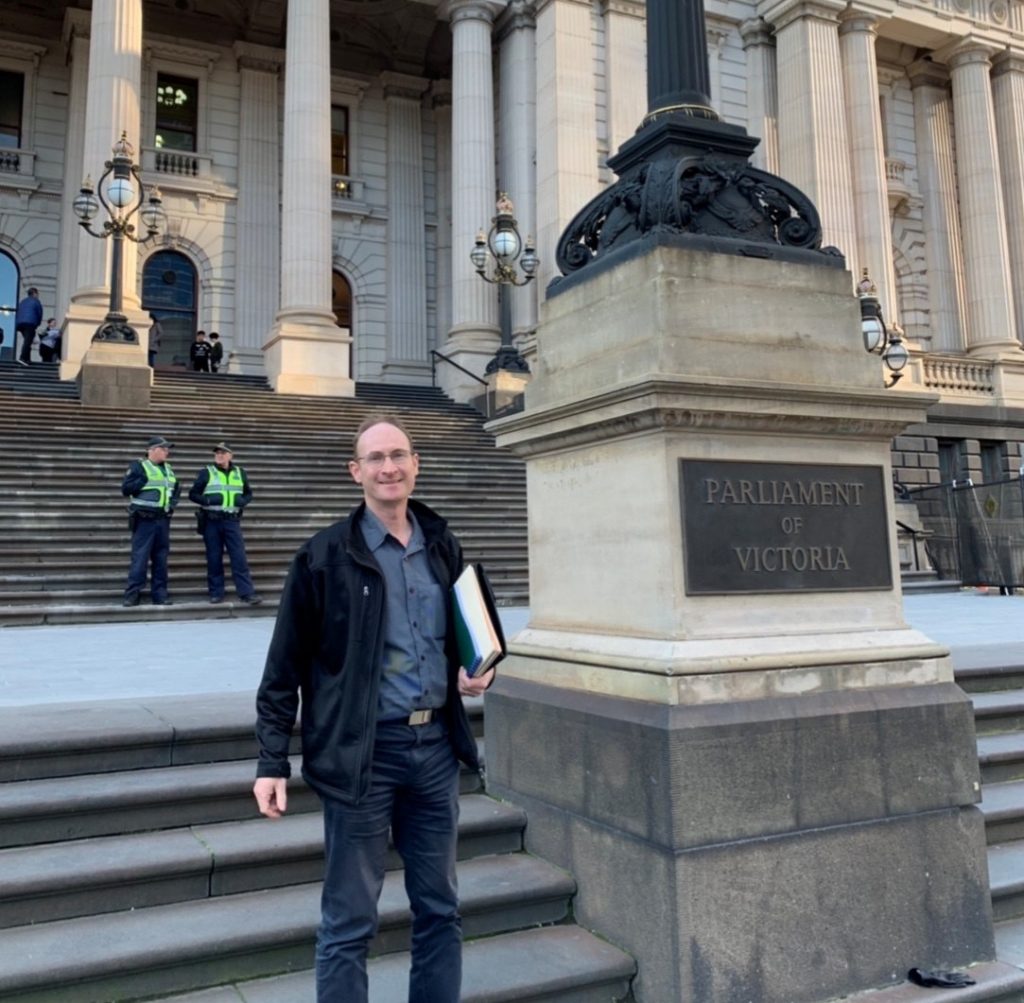 The inquiry into Recycling and Waste Management has received almost 600 submissions from organisations such as Cleanaway, Suez and Visy. WM Waste Management was lucky enough to be one of fewer than 20 organisations invited to present information in-person to the committee. Michael discussed topics including the export of Process Engineered Fuel, the circular economy, the upcoming e-waste ban, and the implementation of a Victorian container deposit scheme.
The recycling crisis has impacted the waste management industry in Victoria significantly, and WM Waste Management is committed to assisting Governments of all sizes with policy development. Our long-term goal of creating and maintaining a sustainable environment aligns closely with the terms of the inquiry, and WM Waste Management is extremely excited to be able to assist the Victorian Government and play a role in creating a sustainable future.
WM Waste Management's submission can be found on the Parliament of Victoria's website.