WM Waste Electric Vehicle visits Casey Council
Oct 22, 2019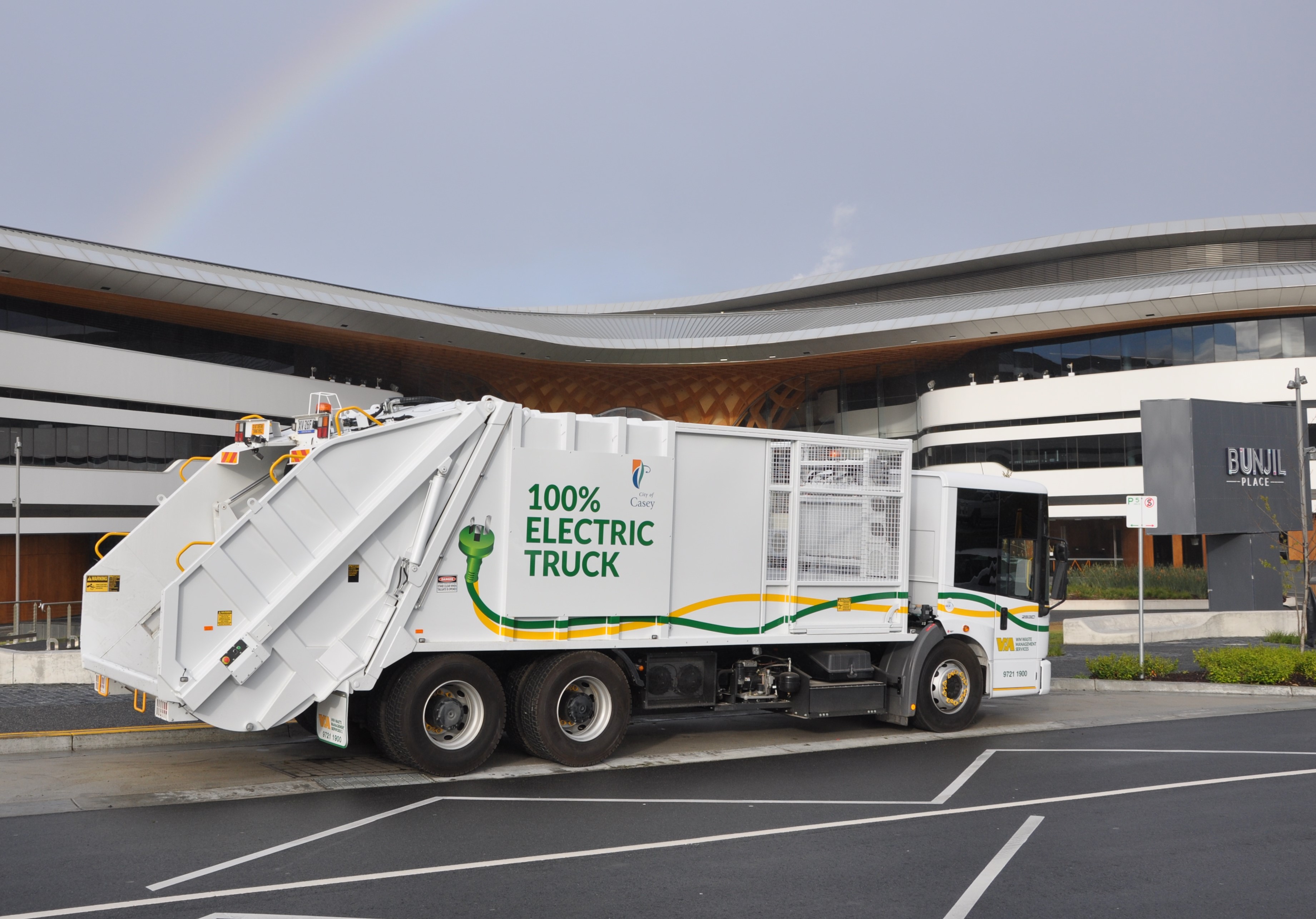 Visiting Bunjil Place
WM Waste Management's brand new electric vehicle visited City of Casey's head offices at Bunjil Place last week to showcase both parties' commitment to sustainability.
Both WM Waste's Managing Director, Mark Jeffs, and City of Casey CEO, Glenn Patterson were on hand to discuss the performance of the new Mercedes Electric Vehicle and how it has benefited the Casey council and residents.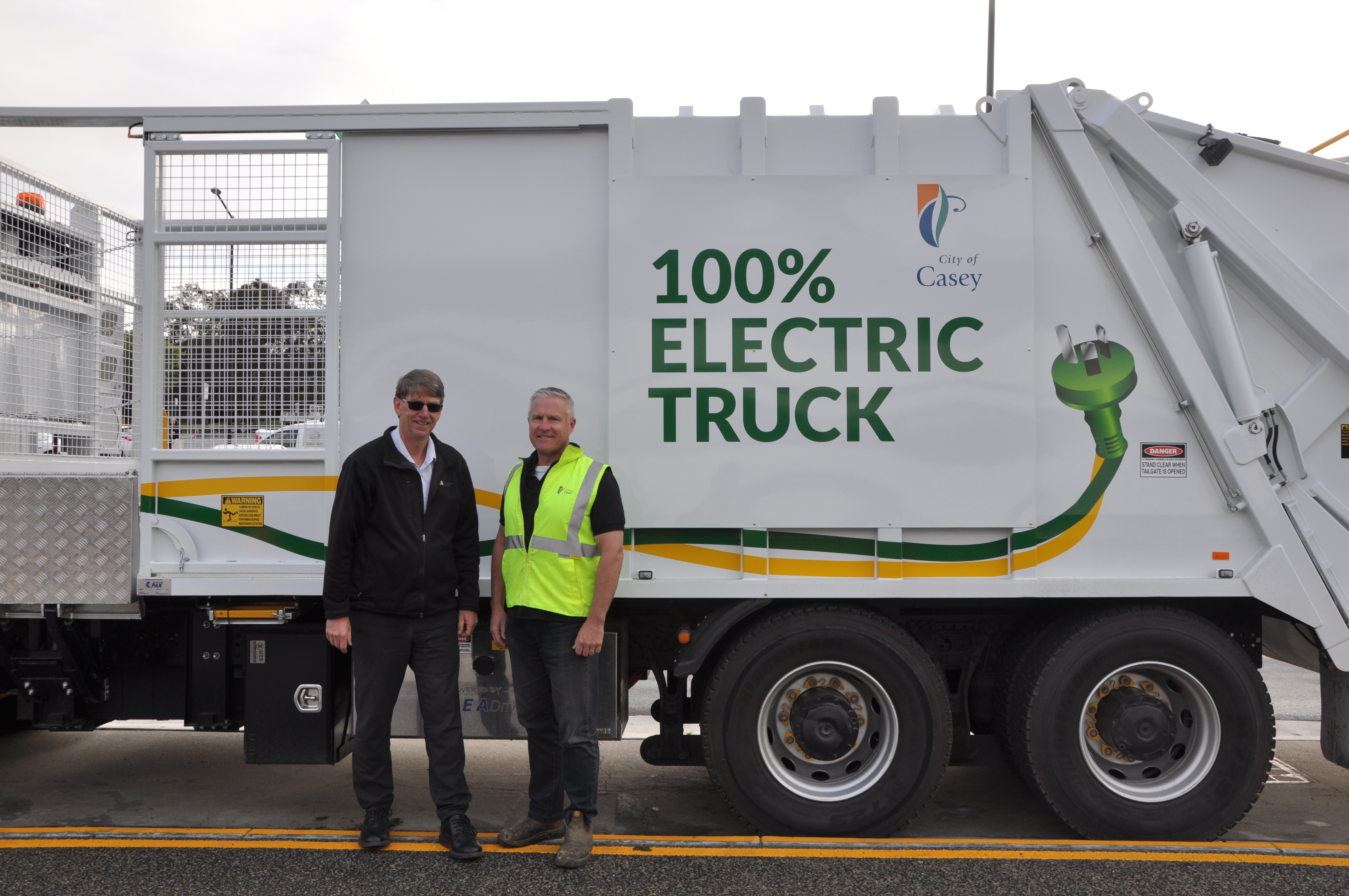 WM Waste Managment's Managing Director Mark Jeffs & City of Casey CEO Glenn Petterson meeting outside Bujnil Place
Electric Vehicle Performance
It is estimated that each load of waste taken by the electric trucks saves approximately 180kg of carbon dioxide from being emitted into the atmosphere in comparison with an equivalent diesel truck. The trucks are entirely electric-powered, with no fossil fuels used during operation, and contain cutting-edge battery technology allowing them to operate for up to 250km on a single charge.
Environmental Benefits
The electric trucks also have a number of wider environmental benefits. The exhaust pollution created by regular vehicles is eliminated, allowing for cleaner air in suburban homes and streets. Another benefit of the electric engine in the WM electric truck is that it is almost silent compared to an equivalent diesel truck. This has the further effect of reducing noise pollution and allows the residents of the City of Casey to sleep for longer in the mornings when the collection trucks arrive.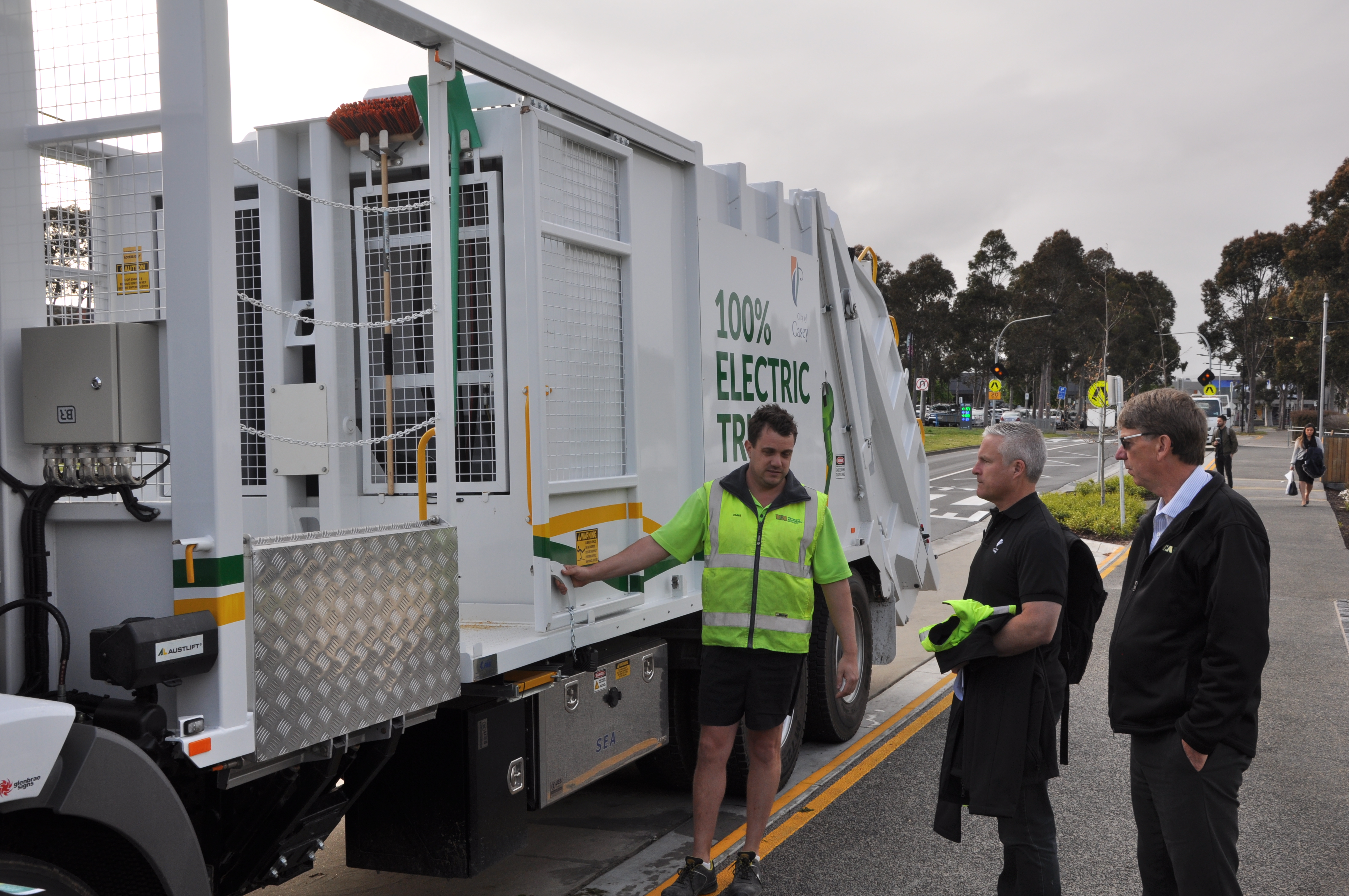 Future Thinking
WM Waste intends to expand its fleet of electric trucks in the future, intending to spread the environmental benefits of electric waste collection throughout more communities in Victoria.
For more information on WM Waste Management Electric Vehicles, please read some of the articles below:
https://www.theage.com.au/business/small-business/electric-vehicle-charging-startup-takes-on-world-first-australia-second-20190516-p51nzl.html
http://wastemanagementreview.com.au/wm-electric-waste-trucks/