Home
>
resource-centre
> WM Waste Management's New Electric Trucks Featured in Waste Management Review
WM Waste Management's New Electric Trucks Featured in Waste Management Review
Jun 06, 2019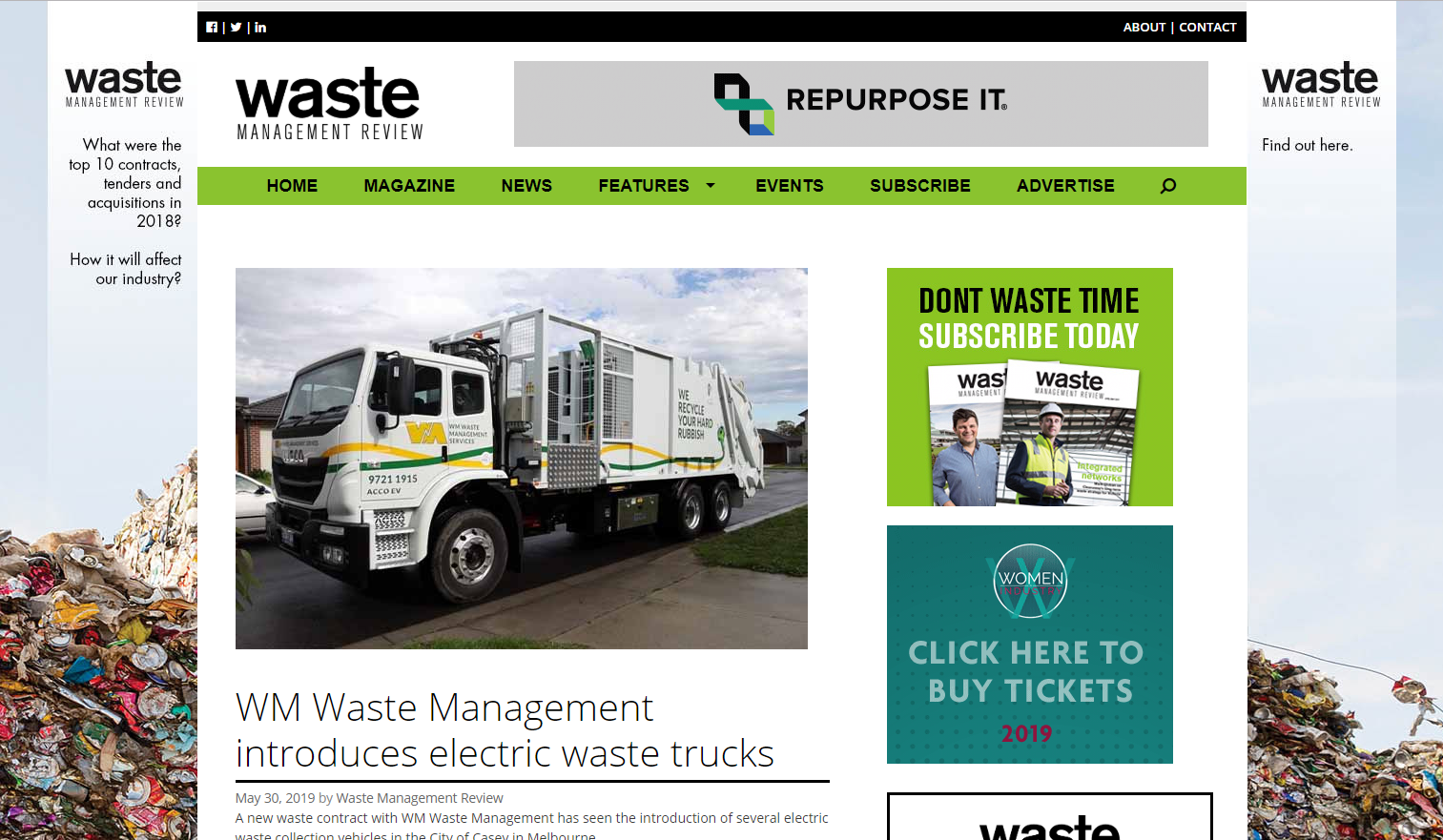 WM Waste Management's New Electric Trucks Featured in Waste Management Review
The first electric trucks ever operational in the Australian waste management industry introduced by WM Waste have been featured in the Waste Management Review newsletter in May 2019. The Review has published an insightful article into the operational and environmental benefits of the electric waste truck.
The Waste Management Review, published by Prime Creative Media, is Australia's leading waste management industry publication with over 6,000 verified subscribers. Being featured in the Waste Management review is significant, and WM is excited to be involved.
Order A Bin Online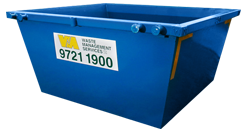 Skip the queue and order one of our wide range of industrial bin and skips online
Order A Bin Now
Where We Deliver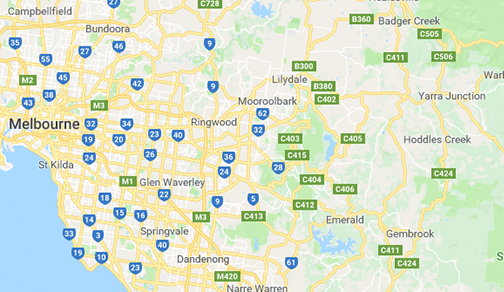 Because we are situated in Boronia, in Victoria's South Eastern suburbs, pricing for our services is dependent on the distance we will need to travel to drop off and collect the rubbish skips. Enter your postcode at booking for a quote!