Variety thanks WM Waste Management
Feb 13, 2020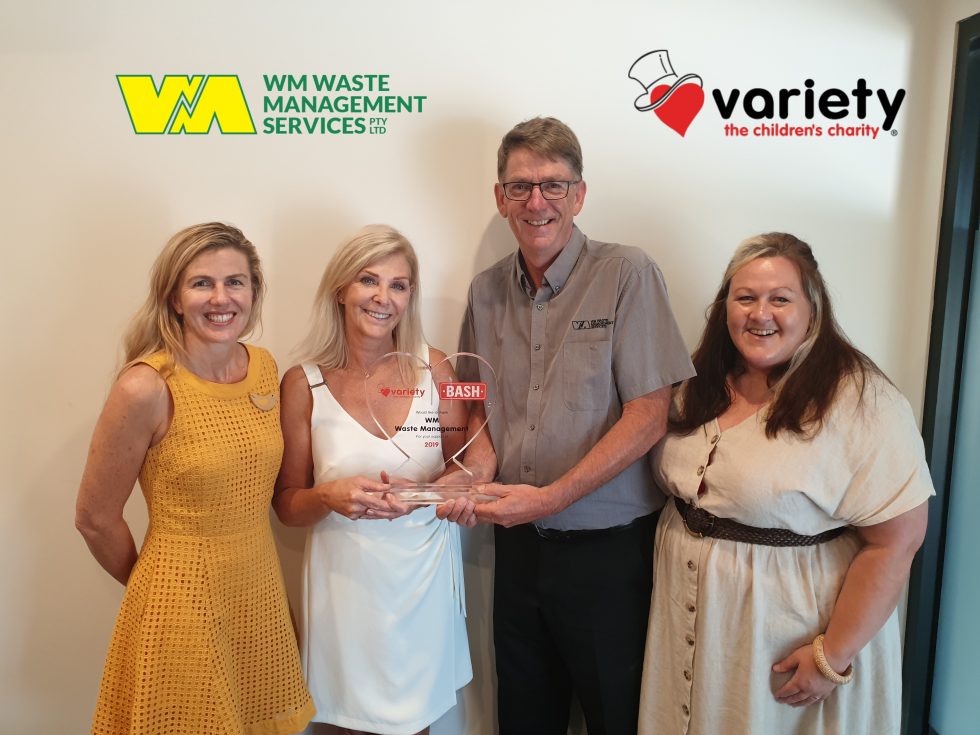 Variety Victoria– the Children's Charity have given thanks to WM Waste Management for it's contribution in 2019 and for the past 11 years.
Variety Visits WM
We were very excited to have both the Chief Executive Officer Mandy Burns & Head of Corporate & Motoring Events Julie Baxter on site at WM Waste's headquarters in Boronia to present WM Waste with a special token of thanks for contributions to both the charity and the Variety Bash in 2019.
WM Waste have been affiliated with Variety for the past 11 years and are very proud to support such an amazing foundation who endeavour to empower children who are sick, disadvantaged or have special needs, to live, laugh and learn.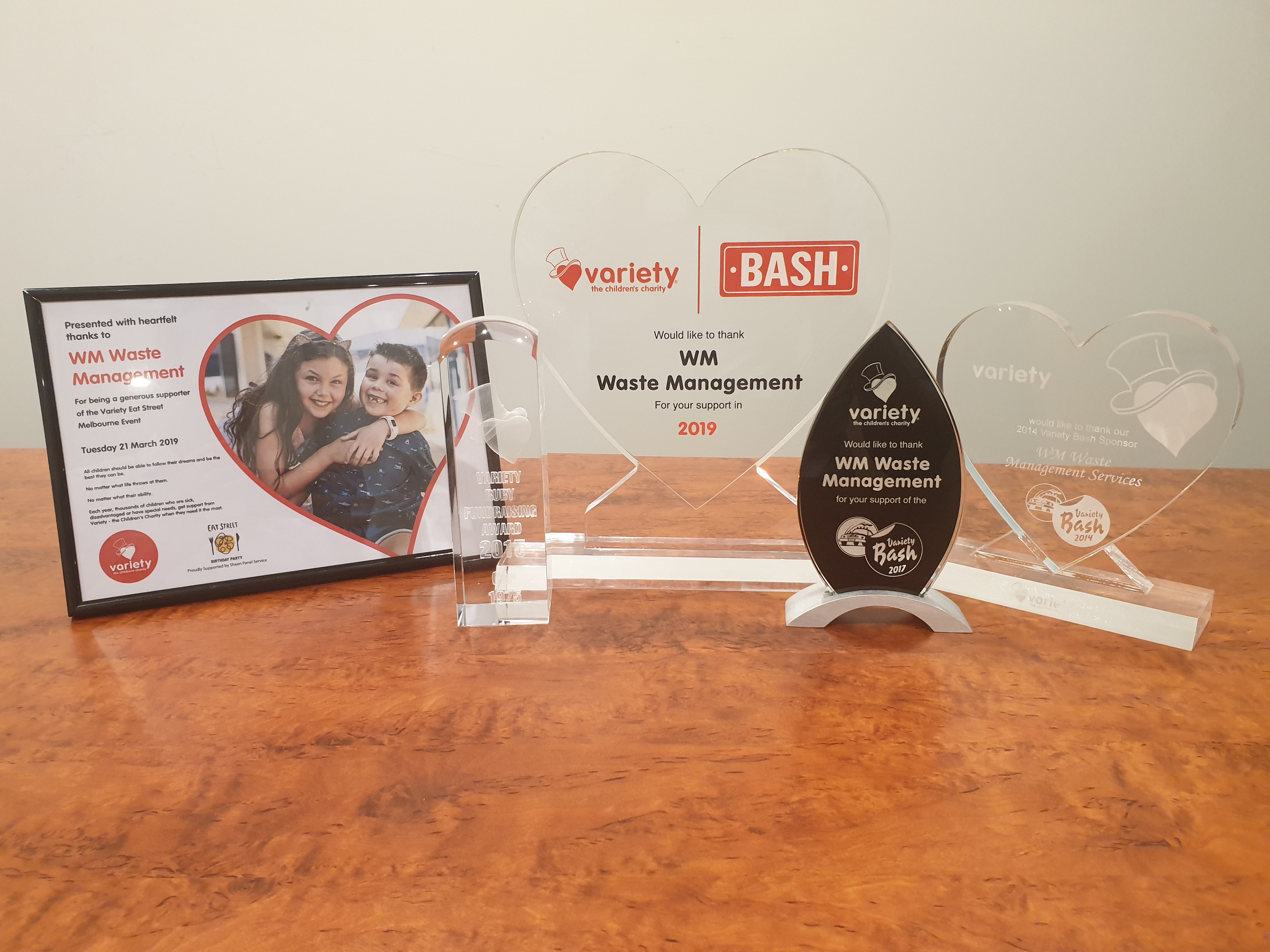 The Variety Bash
WM Waste have been very privileged assist in many parts of Variety, but most notably the Variety Bash.
Celebrating it's 30th year in 2020, the Variety Bash is Australia's longest running and most iconic charity motoring event – travelling across Australia in 30 year old outrageously themed cars to make sure all kids get a fair go in life. WM have been part of this event for the last few years, participating in the iconic event on numerous occasion.
We are very proud to be affiliated with this great organisation and will continue to do so through 2020. For more information visit the following links:
https://www.variety.org.au/vic/