The Story of Hard Waste (2020)
Jan 02, 2020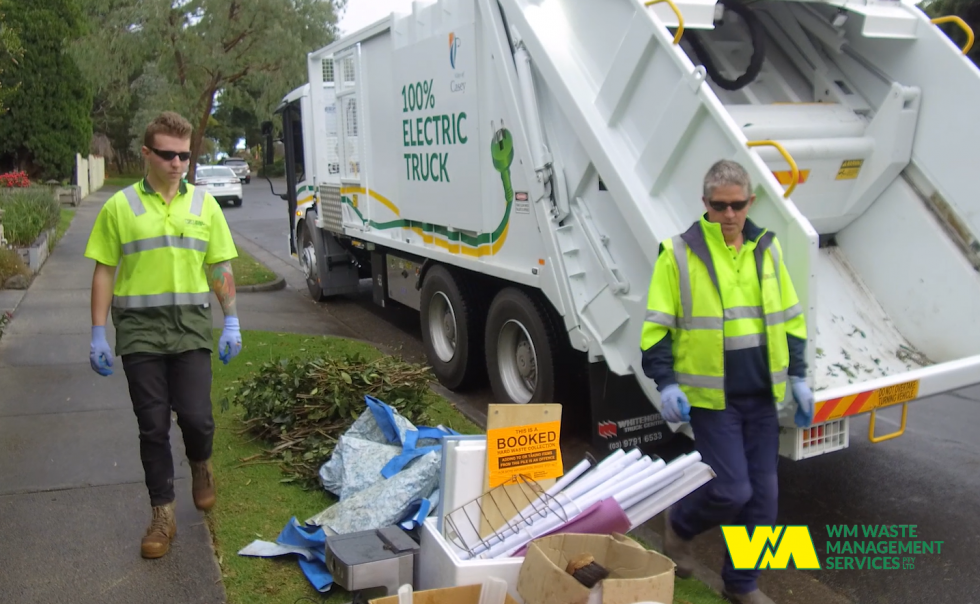 Have you ever wondered what happens to your hard waste?
At WM Waste Management Services, we have put together a video that showcases what we do with your hard waste once it has been collected.
Council Collections
A high majority of councils across Victoria will offer either a booked hard waste service or a blanket collection once or twice a year. WM Waste Management Services have been operating since 1985 and currently service 16 councils across Victoria for hard waste collections. For most of our councils, hard waste is collected kerb-side and taken to our sister company KTS Recycling, where items will be recovered, recycled or reused where possible.
Recover/Recycle/Reuse
Items that are brought into one of KTS Recycling's transfer stations will be sorted to divert wastes from landfill. Items can be recovered (such as gases from fridges and air conditioning units), recycled (such as metals) and reused.(any item that can be reused are taken to our Treasure Chest shop, which allows us to divert waste from landfill).
Process Engineered Fuel
KTS Recycling also runs a Process Engineered Fuel (PEF) program, which allows waste to be converted into a fuel source. PEF has a significant calorific value and can be used as a fuel substitute for coal and gas in high-combustion facilities (such as cement making) and its use benefits end-users in two ways:
The energy replacement value from utilising Process Engineered Fuel instead of traditional fossil fuels
The carbon and renewable energy benefits
For more information please visit the links below: