How to reduce waste in your office?
Jun 02, 2023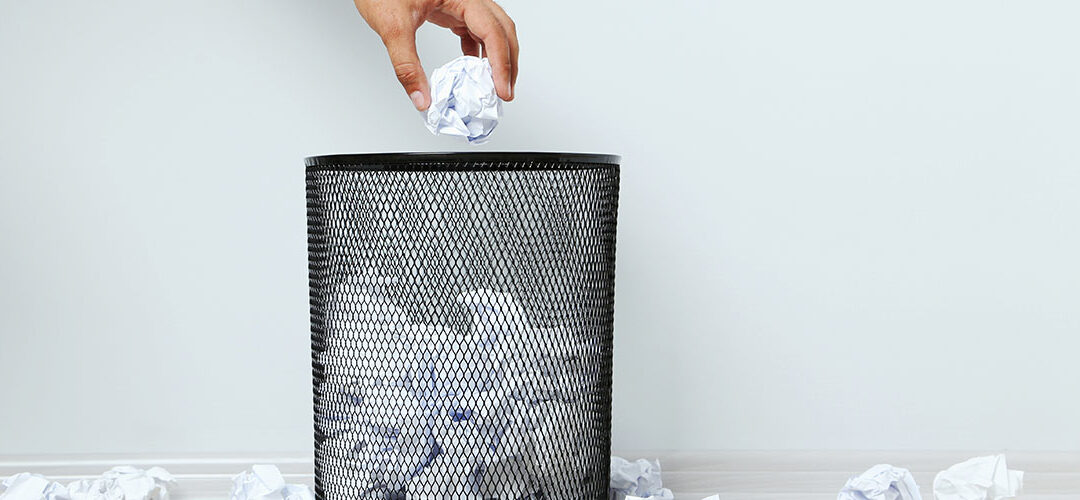 Practical tips for reducing your office waste
With the ongoing climate crisis, the world is in a difficult spot, but as individuals, we can all change our daily lives to reduce our waste and emissions. One area where reducing our impact is particularly important is in the workplace.
The office produces significant waste daily, from paper to plastic to outdated electronics. But don't worry; there are practical steps you can take to reduce your office waste and make your workplace more eco-friendly. In this article, we'll explore five essential tips that can help you reduce waste in your office.
Firstly, how much waste does the typical office environment produce?
According to the Australian Bureau of Statistics, it's estimated that Australians generate around 76 million tonnes of waste each year. The biggest waste factors include paper waste and e-waste office equipment, including:
Batteries and cables
Screens, keyboards, cords and mouses
Desktop computers and laptops
Headphones and mobile phones
Printers and label makers
Did you know that an ACT Government study found that the average office worker uses around 50kg of paper annually, equivalent to 10,000 sheets of A4 paper!
Common examples of office waste
Paper waste
Paper waste includes all paper products, including printer paper, envelopes, cardboard boxes, and packaging materials.
Electronic waste
E-waste includes outdated or non-functioning electronic equipment, such as computers, monitors, printers, and telephones.
Food waste
Organic food waste includes uneaten food, such as leftovers from lunches or snacks.
Plastic waste
Plastics such as plastic water bottles, bags, and packaging materials.
Metal waste
Steel and metal include beverage cans, staples, and paper clips.
Glass waste
Glass waste includes glass bottles and jars used in the office.
Hazardous waste
This includes batteries, cleaning supplies, fluorescent bulbs, and other potentially hazardous materials requiring special disposal.
Furniture waste
Office furniture includes old or outdated office furniture, such as chairs, desks, and filing cabinets.
Businesses must implement effective waste reduction and recycling strategies to reduce their environmental impact and promote sustainability.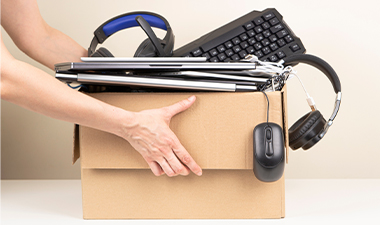 Five practical ways to reduce waste in your office
1. Switch to digital documents
Printing out documents uses paper, ink, and energy from your printer, making it a high-cost operation in terms of resources. Instead of printing everything out, why not switch to digital documents?
With cloud technology becoming more accessible and secure, you can store your files, proposals, and presentations in the cloud rather than in physical copies. This move eliminates the need for printing, reducing paper usage and energy consumption used for printing.
Encourage your colleagues to reduce paper waste by switching to digital documents too, and you will see the amount of paper used drop significantly.
2. Maintain a recycling culture
Recycling should be part of your office culture. Setting up recycling bins in designated areas around the office or near desks and educating employees about what materials they can recycle can reduce your office's waste and carbon footprint. Work with your office manager to ensure the recycling bins are emptied regularly, and the recycled materials are collected effectively.
Creating a "recycling champion" position can also help honour employees actively pushing for greener practices in the workplace.
3. Limit paper usage
Although printing may be difficult to eliminate, you can still take steps to limit the paper used. Make double-sided printing or copying the default setting for your printer, encourage employees only to print when necessary, and eliminate unnecessary paper products in the break room or kitchen. It also can't hurt to examine your paper suppliers to ensure they follow sustainable practices in their supply chain.
4. Use eco-friendly cleaning products
Another practical way to make your office eco-friendly is by switching to eco-friendly cleaning products. Traditional cleaning products rely on harmful chemicals and personal health and the environment. Instead, opt for environmentally friendly cleaning products that do not contain harsh chemicals, cause air pollution or contribute to waste. Encourage employees to bring washable dishes and mugs instead of single-use cups and plates.
5. Swap single-use items for reusable options
Single-use items immediately ending up in the waste bin are a quick way to create large amounts of waste. Swap out single-use items like:
Paper cups ? Glass, ceramic mugs or reusable water bottles
Plastic straws ? Metal utensils or straw-free
Plastic plates ? Washable plates and containers
Paper towels ? Cloth towels and sponges
It shows your commitment to the environment and helps employees be more conscious of their actions, which may lead to more waste.
Start reducing your office was with WM Waste
Reducing waste in your office is a practical way to become more eco-friendly, reduce your carbon footprint, save money and protect the earth. By following these tips for reducing waste, you'll be taking steps to contribute positively to the environment and reduce your impact on the planet.
With the right measures in place, reducing office waste can be easy and inexpensive, and everyone can play their part in helping to promote more sustainable practices in the workplace.
Call WM Waste to organise environmentally sustainable waste management for your business.