How to hire a green waste bin?
Jun 02, 2023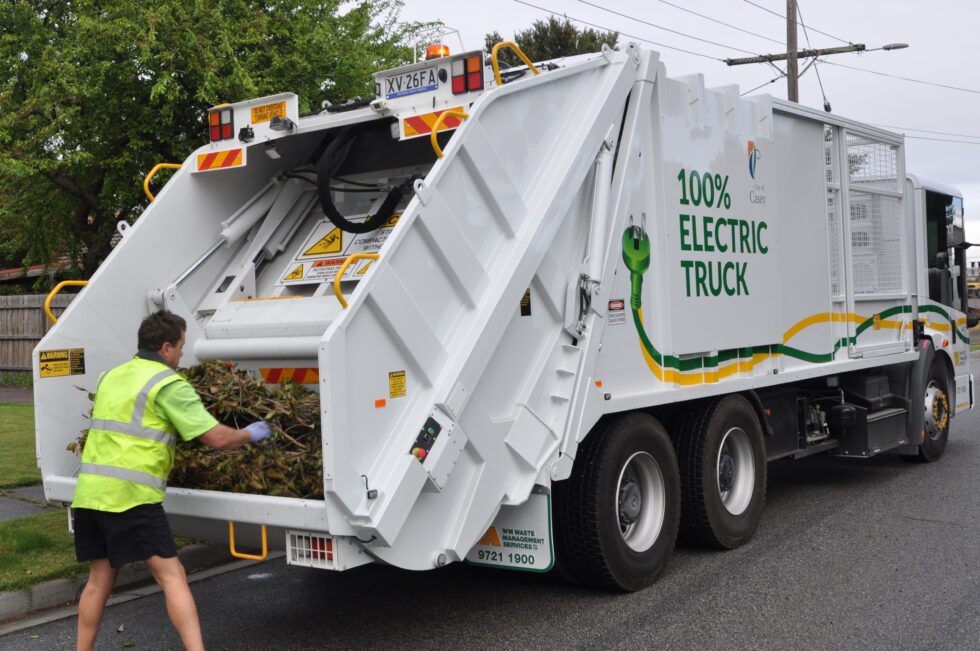 Tips for hiring the best green waste bin for your project
Hiring green waste bins for your project can be overwhelming and time-consuming, especially if it's your first time. Sorting through different sizes, prices, and terms can be confusing, don't worry! In this blog post, we have outlined some tips to help ease your garden waste bin selection process and ultimately select the best one for your project.
Determine your waste removal needs
Before hiring a green waste bin, assessing the type and amount of waste your project will generate is important. It is essential to know what kind of food and garden waste you will produce, whether it is general or green waste, as it will assist you in choosing the right bin size and type. If you are unsure what kind of green waste disposal you require, consider speaking with a professional waste management company or seeking advice from your council.
The different types of green waste
Green waste is any organic material from plants or other living organisms. It includes a variety of different types of waste, such as:
Grass clippings
Grass clippings are one of the most common types of green waste. They result from lawn mowing and can be a significant source of organic material for composting.
Leaves
Leaves are another common type of green waste, especially when trees shed their leaves in the fall. Leaf litter can be used for mulching or as a component in composting.
Tree branches and prunings
Tree branches and prunings result from trimming or pruning trees and shrubs. Depending on the size and quantity of the branches, they can be chipped for use as mulch or cut into smaller pieces for composting.
Garden waste
Garden waste includes any organic waste from a garden, such as weeds, vegetable scraps, and dead plants.
Food waste
Food waste is another type of green waste, although it is not always thought of in this way. Composting food waste can greatly reduce waste going into landfills while producing nutrient-rich soil for gardens and landscapes. You can also hire a waste management service to collect food waste.
Animal waste
Animal waste, such as manure, can also be considered green waste. It contains nitrogen and other beneficial nutrients for plant growth and can be used as a natural fertiliser.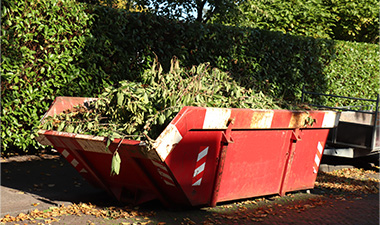 Consider the size of your project
Now that you know what type of waste you are dealing with, the next consideration is the project size. Based on the size of your project, you can decide what green waste bin is suitable for your needs. If your project is modest, the ideal choice is a small bin. Large or multiple bins may be the right option if you plan a significant construction project.
The different green bin waste sizes
Check bin terms and conditions
Always read the terms and conditions when hiring a green waste bin. There are rules and guidelines that you must follow, and the green waste bin hire company will specify their requirements. These instructions will ensure that the hired bin is used efficiently and safely. Failure to adhere to these rules will cause significant issues for the delivery and collection of the green waste bin, and you may face penalties.
Common green bin waste collection rules
Green bin waste collection rules can vary depending on the waste management company you hire the bin from, but some common rules include:
Accepted items: Green bins are typically used for organic waste, such as food scraps, yard trimmings, and other green waste materials. Some also allow pet waste and soiled paper products, such as paper towels and napkins.
Prohibited items: Commonly prohibited items include plastics, metal, glass, and hazardous waste. It's important to check with your local waste management agency to determine which items are prohibited.
Preparation: Organic waste should be placed in a compostable bag or wrapped in newspaper before being placed in the green bin. This helps to prevent odours and makes it easier to empty the bin.
Placement: Green bins should be placed at the curb or pickup location on the designated collection day. It's important to follow any placement guidelines your local waste management agency provides, such as distance from the street or ensuring the bin is not blocked by parked cars.
Cleaning: Green bins can become dirty and attract pests, so cleaning them regularly is important, especially on long projects. This can be done with soap and water and should be performed outside to avoid indoor mess.
Comparing bin prices
When hiring a green waste bin, comparing prices from different providers is always a good idea. Research different companies and look at not only the price but also the quality of their service. Don't always select the cheapest option as they may not provide good customer service, which is essential if you encounter issues during your hire period.
Book your bin in advance
Once you have determined your waste removal needs, bin size and price comparison, it is time to book your green waste bin in advance. Booking in advance helps avoid disappointment if the bins are unavailable when needed, so it's always wise to give plenty of notice.
How long in advance should you book your green waste bin?
The length of time you should book your green waste bin in advance will depend on various factors, including the project size, the type of green waste materials you dispose of, and the availability of waste management services in your area.
Generally, booking your green waste bin at least a week in advance is recommended to ensure availability and give yourself enough time for preparation.
For larger projects or during peak gardening seasons, it may be necessary to book further in advance to secure a bin. Contacting your local waste management agency to inquire about their booking policies and recommended lead times for green waste bin rentals is always a good idea.
How to book a green waste collection bin with WM Waste
Dispose of your green waste hassle-free with WM Waste's three-step process. Let us take care of the waste and give it a new purpose.
Step 1: Book your collection
Contact us, and we will book a time for garden waste collection. We will ask you relevant questions and determine what we need to do the job efficiently.
Step 2: Waste collection
Having booked a time, we will come to your property and remove the green waste.
Step 3: Waste treatment
We will take your green waste to a treatment facility, which will be sorted and turned into compost.
Contact our team for more information about our green waste management services, or book your skip bin hire today.