How Contamination is Affecting Recycling Efforts
Oct 29, 2018
It's imperative that everyone tries to recycle as much as possible. According to the Australia National Waste Report in 2014-15, 60% of the total waste we produced was recycled. While this might seem like a high number, it isn't enough. One of the main problems facing recycling efforts in Australia is an abundance of recycling contamination.
What is contamination in recycling?
The easy explanation is that recycling contamination refers to the presence of incorrect things in a specific recycling system. This could be as simple as not separating the cardboard packaging from the plastic packaging from a packet of biscuits or placing incorrect items in the recycling bin. The problem is that contaminated recycling can no longer be appropriately recycled so it is sent to a landfill with everything else.
Examples of contamination products
Plastic bags – A lot of plastic bags are hard to recycle and find their way into the wrong recycling waste bins. As such, they cause so much unnecessary waste.
Food waste – Leaving food in recyclable containers is a very easy way to contaminate your recycling.
Coffee cups – Quite a few common coffee chains will use disposable cups that aren't fully recyclable. However, people assume they're made out of cardboard or paper/plastic, and will put them in recycling bins.
Wine glasses – These are made of pyres and are heat treated so they can't be recycled.
Shredded paper – Paper is recyclable however shredded paper is too small to get picked up by the sorting machines, falls through the cracks and get stuck to the machines which cause damage.
How to reduce contamination
Look for the recycling labels of packaging to identify how it can be recycled.
Rinse food and drink packaging before disposing of it.
Don't dispose of recyclable item in a plastic bag.
Take advantage of your local council hard rubbish collection for bigger item disposal.
Hire a skip bin for building waste.
Don't mix green waste, recyclable waste and general household rubbish in the same bins.
WM Waste Management Services are passionate about recycling and offer efficient waste removal and skip bin hire for South East Melbourne suburbs. Contact us to book a collection today!
Order A Bin Online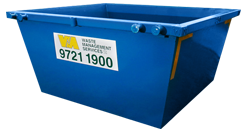 Skip the queue and order one of our wide range of industrial bin and skips online
Order A Bin Now
Where We Deliver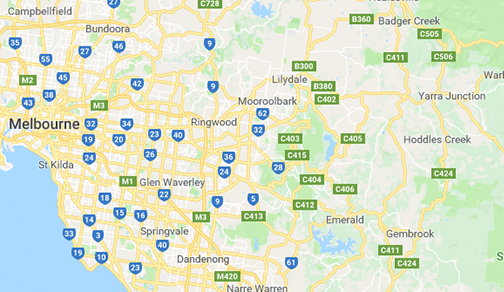 Because we are situated in Boronia, in Victoria's South Eastern suburbs, pricing for our services is dependent on the distance we will need to travel to drop off and collect the rubbish skips. Enter your postcode at booking for a quote!