COVID-19 Update
Mar 23, 2020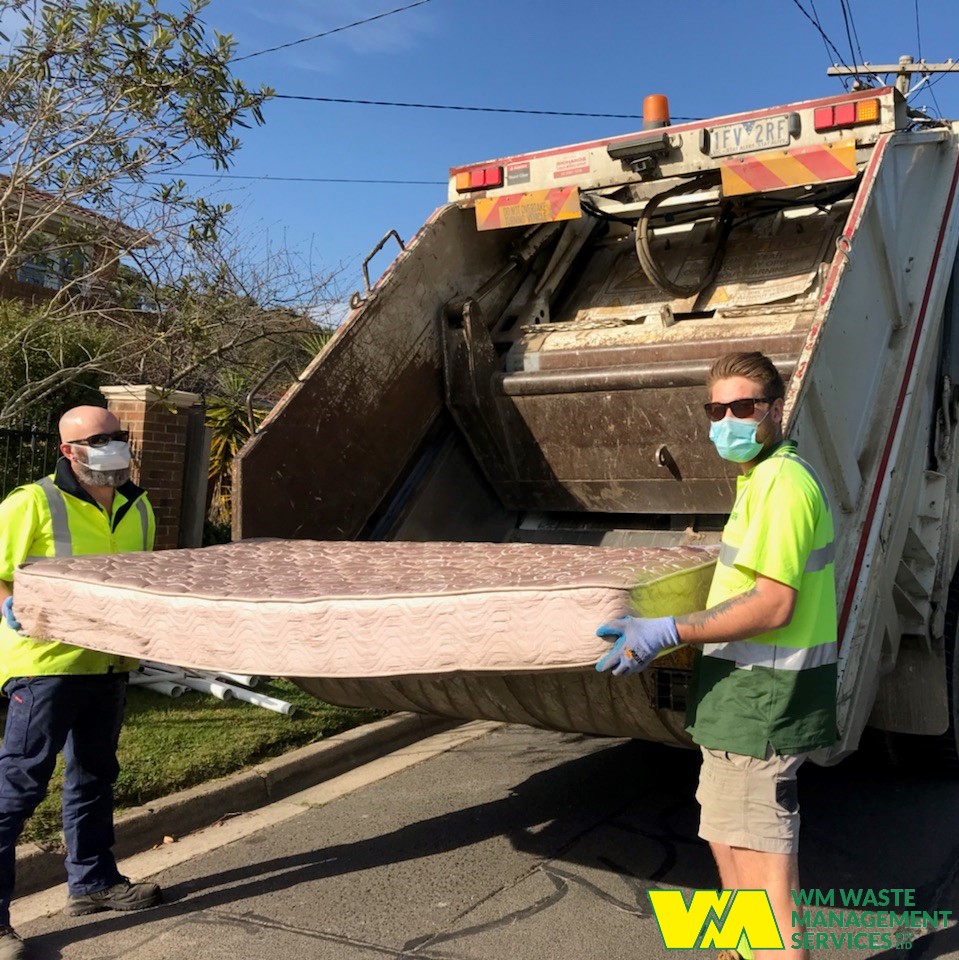 LAST UPDATED: 2 August, 2022
WM Waste Management is considered an essential service and will continue to operate all aspects of our business through any form of restrictions. This means hard waste collections will continue as per your council's collection dates and our bin hire department is still operating.
For more information on hard waste collections, and to book a collection, please visit www.hardrubbishmelbourne.com.au
To get an instant quote for hiring a bin, go to here
COVID-19 Changes
In light of events regarding the COVID-19 (Coronavirus) pandemic, WM Waste Management have reviewed their business operations and have made changes to ensure the safety of our employees and customers.
Firstly, waste removal services have been deemed an essential service by the Environmental Protection Authority (EPA), so WM Waste Management will continue to operate as an essential business (even through stage 4 of restrictions in Victoria). We are working with local councils and are closely monitoring any information or action handed down by state and federal governments to make sure our operations remain safe. EPA have released a video for reference of essential waste services which you can view here.
Secondly, we have implemented changes to our operations to continue to trade under these circumstances, which includes social distancing, increased cleaning of offices and plant/equipment. See our actions below for a full list of changes to our operations.
Our Actions
Even though we will continue to operate during these uncertain times, WM Waste Management Services have undertaken certain measure to ensure everyone's safety, which include (but are not limited to) the following:
– Our office will be closed for walk in customers until further notice, so we ask you please either call us on (03) 9721 1900 or email our us at orders@wmwaste.com.au for any enquiries.
– Our crews on the road are practicing safe social distancing between themselves and our customers. Our crews are also working in smaller teams and work with the same people every day to keep working clusters together.
– We have hand sanitizer, disposable masks and cleaning equipment (disinfectant spray/wipes etc.) available for all our team.
– Our office working groups have been split into smaller working teams are are practicing safe social distancing.
We understanding this in a difficult time for everyone, and we hope you understand and appreciate that our teams will be doing the best they can to ensure everyone stays safe.
Operating Hours
WM Waste continues to operate with normal trading hours, which are as follows:
Mon – Fri 7:30am – 5:30pm
Saturday 8am – 1pm (Bin Hire only)
Sunday & Public Holidays CLOSED
Be Safe & Up to Date With Information
WM Waste Management Services hopes everyone stays safe and practices the standards set out by our governments, including social distancing and washing hands.
For more information on the virus and prevention tips, please visit the Department of Health and Human Services on the links below:
https://www.dhhs.vic.gov.au/victorian-public-coronavirus-disease-covid-19