Waste Management & Skip Bin Hire in Wantirna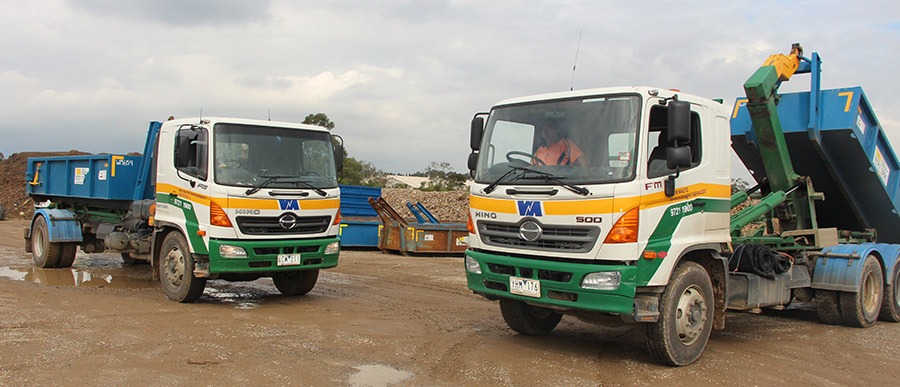 Comprehensive Services for Rubbish Removal in Wantirna
At WM Waste, we have over 30 years of experience servicing the Knoxfield district with comprehensive rubbish collection, hard rubbish removal, and skip bin hire in Wantirna. Our waste disposal services are fit for any clean-up site, whether it be commercial or residential.
Do you need assistance with rubbish removal in Wantirna? Call WM Waste Management Services on 1300 260 872. For skip bin hire in Wantirna, contact us for an instant quote.
Our team consists of over 50+ waste management specialists who aim to keep the Knoxfield district in top condition. Therefore, we offer rubbish removal services for even the most complicated waste collection projects in Wantirna and Wantirna South.
Our Waste Management Services
WM Waste leads the charge in waste management efforts and rubbish removal systems. We proudly service the Wantirna community and wider Knoxfield district with comprehensive services. This includes:
For mini skip hire, same-day delivery and waste removal, hard rubbish collection, and green waste management, choose WM Waste. Let us know your skip bin hire requirements, and we'll provide the perfect skip for your clean-up job.
Skip Bin Hire in Wantirna
If you plan to place a skip bin on council property, such as a road or nature strip, you must obtain a council permit before undergoing a bin hire service. As this may be a confusing process, our team can help you apply. We have extensive knowledge of Knoxfield council guidelines and permits.
Once approved, it is essential that you know what you can and cannot dispose of in a skip bin. These restrictions apply to all skips regardless of their size.
What you can dispose of:
Tiles, bricks and concrete
Wood, plaster and metal
General household and other light waste
Old furniture
Green waste like grass clippings
White goods such as washing machines and fridges
What you can't dispose of:
Asbestos
Gas bottles or gas tanks
Tyres
Chemicals or any liquid waste
Paint
Oil
Food waste
Tree stumps
If you have any questions regarding skip hire in Wantirna, get in touch today.
Choose WM Waste for Hard Rubbish Removal in Wantirna
Looking for streamlined waste management services you can trust? Choose WM Waste Management Services. We offer a range of skips that are suitable for all waste types and industrial or residential sites.
Convenience
For convenient rubbish removal and bin hire, Wantirna residents choose us. We offer great customer service and a stress-free rubbish removal experience. Plus, we deliver skip bins straight to your commercial or residential site.
Services
We provide various services and skip bin sizes for waste management in the Knoxfield district. This includes hard waste removal, green waste management, and mattress collection.
Recycling
Our recycling centres help us sustainably dispose of waste. We follow environmentally friendly practices to ensure only some things end up in landfill.
Innovation
Our team continues to find innovative practices for waste management. This means offering modern solutions for your rubbish removal needs, such as hook lift bins and mini skips.
For a free quote or more information on skip bin hire in Wantirna, contact us today.