Skip Hire Seaford
For a wide range of skip bin sizes at a competitive price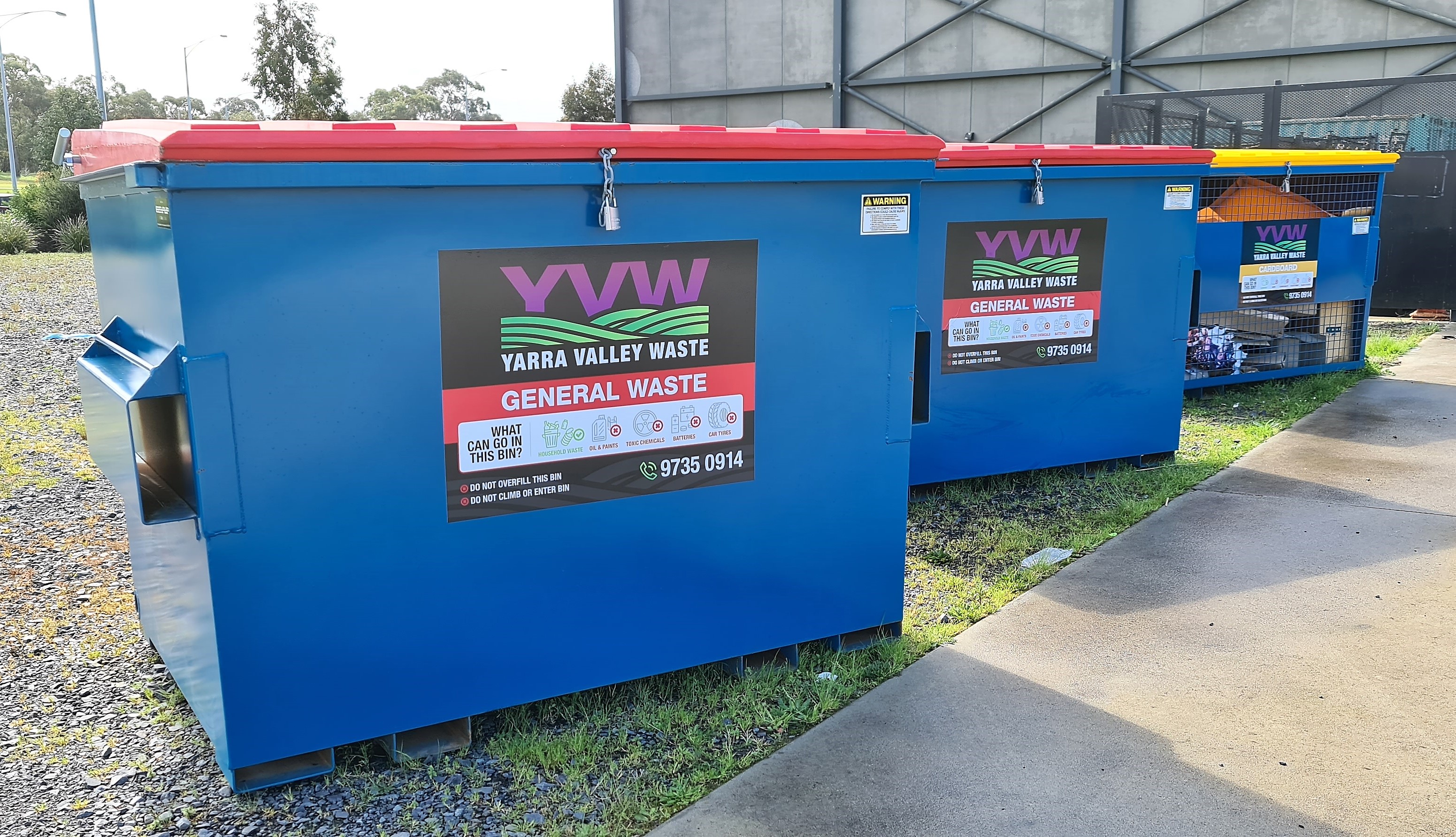 Seaford skip bins for all your rubbish removal needs
Our friendly and knowledgeable team at WM Waste are your rubbish removal experts in Seaford. We have over 40 years of experience operating in the Mornington Peninsula area and provide our customers with convenient, cost-effective waste management solutions.
The local council only offers one free hard rubbish collection in Seaford per year. There is a limit of two cubic metres and strict limitations on what they will collect and only residential properties qualify for the council's hard rubbish removal. They do not provide commercial rubbish removal services.
WM Waste is here for you, whether you're looking for skip hire in Seaford to eliminate your green waste and household rubbish or require large-scale commercial hard rubbish removal. Our great service can even organise same-day delivery of your skip bin.
Contact our friendly team for a free quote today.
We'll arrange your skip bin permit in Seaford
If you intend to place a skip bin on any council-owned land, such as a nature strip, road reserve or road, then you need a skip bin permit from the Frankston City Council. Council regulations require that a licenced bin hire supplier, such as ourselves, complete the permit application.
Our professional team will organise everything for you, so you don't have to worry. As part of our service, we work with the council on your behalf to complete your skip hire permit application promptly. Then, we'll arrange efficient delivery of your bin hire so you can be free of your general waste, dirt, green waste, concrete and other construction waste in no time.
Contact us today for free quotes on skip bins and more about our comprehensive waste removal services.
Responsibilities with your skip bin hire in Seaford
When you hire skip bins in Seaford, there are specific regulations you need to follow. This includes ensuring that your skip bin does not cause obstruction in any way and that it is not overloaded. All items placed within your skip bin hire need to be secured and not readily dislodged.
When you call our team for skip hire in Seaford or its surrounding suburbs, our team will carefully position your skip bin according to the VicRoads Code of Practice. You are, however, responsible for ensuring the skip bins stay in place throughout your bin hire.
If you have questions about skip bin hire, please contact our friendly and knowledgeable team at WM Waste for expert advice on all aspects of your rubbish removal in Seaford.
Why Choose WM Waste Management?
Our family-owned company has serviced happy customers throughout Melbourne since 1985. Over this time, we have established ourselves as one of Melbourne's foremost waste removal and skip companies. Our expert team pride itself on offering efficient, affordable, and environmentally-friendly waste management services.
At WM Waste, we are committed to reducing the amount of rubbish in landfills and doing our utmost for the environment by recycling wherever we can. Since our conception, we have constantly strived to provide innovative rubbish disposal solutions. For example, we were the first skip company in Melbourne to recycle scrap metal and white goods from hard rubbish collections. Through our partnership with Knox Transfer Station recycling facilities, we guarantee safe rubbish removal for you and the environment.
We offer a wide range of bin sizes at competitive prices to meet your rubbish removal needs. Our simple, fast process helps remove your general household and green waste, dirt, and construction site hassle-free.
Frequently Asked Questions
What are Seaford's waste removal requirements?
Seaford's local council has strict guidelines and regulations regarding the volume and type of waste they will collect. They will not pick up any rubbish from industrial or commercial premises or businesses operating from your home. A hard waste collection limit of two cubic metres applies to their free annual collection, which occurs on a set date. You pay a fee for rubbish removal at any other time of the year.
With our convenient skip bins and waste collection, we offer a comprehensive and affordable service to meet your specific needs, no matter the scale. Our rubbish removal experts understand that you need quick and comprehensive solutions when clearing out your house, backyard, building site, or managing business waste. WM Waste can help you efficiently dispose of all general waste, furniture, soil, rubble, green debris and more!
What waste types can I remove with your professional service?
Our top-quality waste management services enable you to clear your property of rubbish as quickly and efficiently. You can hire our skip bins to remove a wide range of residential and commercial waste types, including:

Soil and dirt
Green waste and grass clippings
Construction waste such as concrete, scrap metal and rubble
Electronics
Hard waste
Some hazardous waste types not included in our waste removal services:
Chemicals or other liquid waste
Paint
Oil
Asbestos
Tree stumps
Tyres
Gas bottles
If you have questions about your rubbish removal in Seaford and its surrounding suburbs, please contact our friendly team for advice.
How to choose the correct skip bin size
We have skip bins of all sizes to enable you to dispose of any amount of waste. Our skip bins range from mini skips at one cubic metre to 23 cubic metres of large walk-in bins. We understand that it may be difficult to estimate your skip bin needs accurately, so our professionals are on hand to offer advice and ensure your rubbish removal in Seaford is as easy and stress-free as possible.
Contact us for an obligation-free quote. All we need is your address and what type of rubbish removal you require, and we'll arrange to drop a skip bin off to you as soon as possible.