Waste management services in Ringwood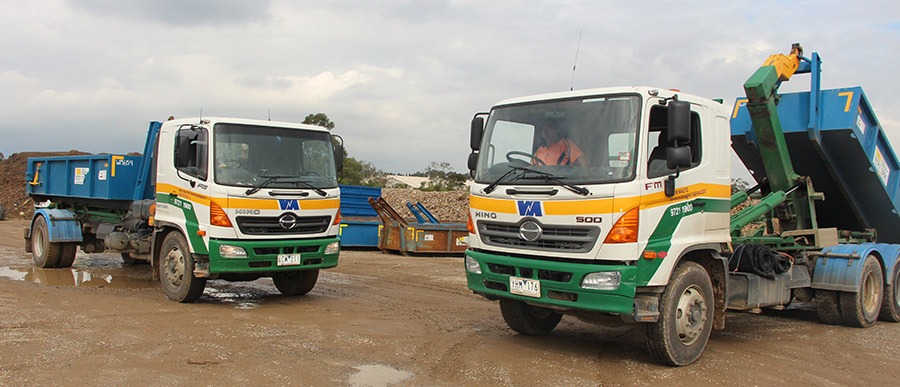 Need waste removal and skip hire in Ringwood?
For over 30 years, WM Waste Management Services has been assisting the Ringwood community with waste disposal, recycling, solid waste management, and skip bin hire. From Ringwood green waste and construction debris, to Ringwood mattress removal, our team can help you get your home, office, or job site cleaned up faster.
Looking for rubbish removal and skip bin hire in Ringwood? Call WM Waste Management Services on 1300 260 872. To hire a skip bin in Ringwood right away, get an instant quote.
We are dedicated to keeping Ringwood beautiful. With a team of over 50 people involved in waste removal in Victoria's south east, we can cater to all types of waste removal jobs, both large and small. We offer an array of waste management services to the Ringwood community, including:
Our Ringwood mattress removal and recycling process will ensure that your mattress goes to further use once you have finished with it. At our dedicated Knox Transfer facility, we can strip your old mattress of wood, steel, fabric, latex, and foam, putting the materials to good use as future products.
Hiring a skip bin in Ringwood
If you're ready to hire a skip bin in Ringwood, you should know exactly what you can throw away. We can remove any of the following materials in a skip bin for hire:
Wood, plaster, and metal
General household waste excluding food waste
Green waste
Tiles, bricks, concrete, and oil
There are some things we cannot remove under any circumstances. It's important to know what we can't remove in your skip bin for hire:
Asbestos
Chemicals or any liquid waste
Paint
Oil
Food waste
Tree stumps
Tyres
Gas bottles or gas tanks
If you have any questions about Ringwood waste removal services and skip bin hire in Ringwood, get in touch with our team by calling 1300 260 872, or contact us online.
Ringwood Waste Removal and Management from WM Waste Management
Convenience: We pride ourselves on making your Ringwood rubbush removal stress-free. We deliver skips and remove rubbish to anywhere in Ringwood, with a focus on making the process as efficient as possible.
Services: We are dedicated to providing comprehensive Ringwood waste management. We have a vast array of services at your disposal, from cheap skip bin hire, to hard rubbish removal.
Recycling: We are actively involved in the responsible management of waste. Your Ringwood hard rubbish, green waste, and construction materials will be disposed in a safe, environmentally-friendly manner.
Innovation: As industry leaders, we offer an array of modern waste management solutions in Ringwood. Our dedicated Knox Transfer Station to efficiently process high levels of hard waste.
For rubbish removal and skip bin hire in Ringwood, get in touch with WM Waste Management Services today.