Pakenham waste removal and management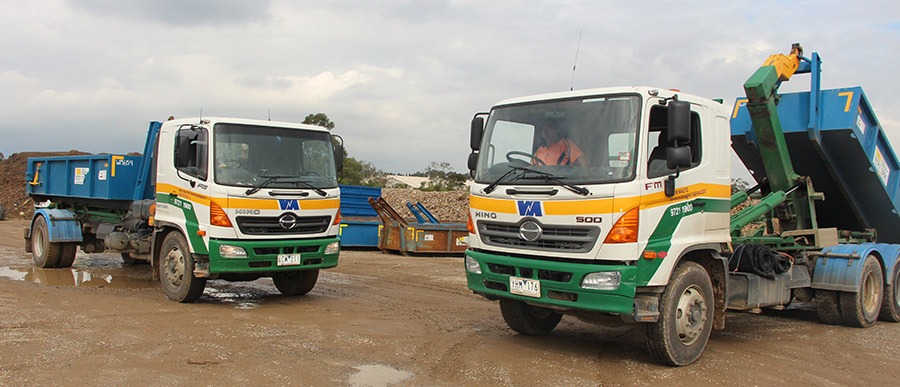 Waste removal and skip hire in Pakenham?
For more than 30 years, WM Waste Management Services has been providing Pankenham with waste disposal, recycling, solid waste removal, and skip bin hire. If you want to get rid of construction debris, green waste, even mattresses, our team can have a solution ready at your home, office, or job site when you need it.
For Pakenham rubbish removal and skip bin hire in Pakenham, contact WM Waste Management Services on 1300 969 278. To hire a skip bin in Pakenham as soon as possible, request an instant online quote.
Pakenham boasts plenty of natural beauty, and occupies an enviable position on the fringes of the Gippsland region. Its parks, reserves, and other green spaces deserve the best possible care. We are here to help you keep Pakenham clean by offering an array of waste management services, including:
Our Pakenham mattress removal process ensures that your old mattress doesn't just end up in landfill. By taking your old mattress to a dedicated recycling facility, we can strip it for steel, cotton, latex, foam, and wood, putting these recycled materials to future use as other products.
Hiring a skip bin in Pakenham
If you're looking to hire a skip bin in Pakenham, there's some things you should consider first. Skip bins for hire are ideal for removing general waste, including:
Wood, plaster, and metal
General household waste excluding food waste
Green waste
Tiles, bricks, concrete, and oil
Unfortunately, due to the hazards of waste removal, we cannot remove any of the following materials in a skip bin for hire.
Asbestos
Chemicals or any liquid waste
Paint
Oil
Food waste
Tree stumps
Tyres
Gas bottles or gas tanks
Want to know more about Pakenham waste removal services and skip bin hire in Pakenham? Call the WM Waste Management team on 1300 969 278, or contact us online.
Pakenham waste removal and management from WM Waste Management
Convenience: We want to make your Pakenham waste removal experience as easy as possible. We can deliver skip bins for hire to anywhere in Pakenham, and can remove them when you're ready.
Services: You deserves comprehensive Pakenham waste management service. Contact WM Waste Management for all your trash removal needs, from hard rubbish removal, to cheap skip bin hire.
Recycling: We focus on sustainability. When you employ our Pakenham rubbish removal services, you can rest assured that your waste will be disposed of in an efficient, safe, and environmentally friendly manner.
Innovation: We are at the cutting edge of our industry. We even have a dedicated Knox Transfer Station at our disposal, ready to effectively process high level of hard waste.
For waste removal and skip bin hire in Pakenham, contact WM Waste Management Services today.