Waste Management & Skip Bin Hire in Oakleigh East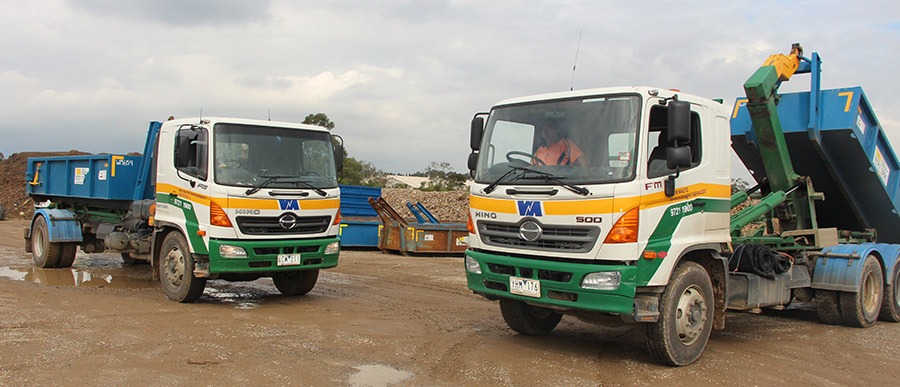 Leading Services for Rubbish Removal in Oakleigh East
The team of professionals at WM Waste Management Services have been keeping the Monash district clean for over 30 years. We've helped residents with all their waste disposal needs, including hard rubbish collection, rubbish removal, green waste management, and skip bin hire. From construction debris to general waste, we've got it covered.
Do you need assistance with hard rubbish collection in Oakleigh East? Call WM Waste Management Services on 1300 260 872. For skip bin hire in Oakleigh East, contact us for an instant quote.
Our team consists of over 50 rubbish specialists, meaning we deliver prompt service for all waste types. No matter your clean-up project, we'll offer friendly service and get it done.
Our Waste Management Services
As leaders in waste management, we actively service the Oakleigh East area and wider Monash community. Our services include:
For hard rubbish collection and general waste management, choose WM Waste. We provide hassle-free disposal services in the Oakleigh East area, including providing you with the perfect skip bin for your project.
Skip Bin Hire in Oakleigh East
Do you have a large-scale clean-up job lined up that requires placing a skip bin on council property? Maybe on a nature strip or footpath? If so, you'll need to obtain a council permit before hiring the appropriate skip bin. With our extensive knowledge of Monash council permits and skip bin hire in Oakleigh East, we can help.
Once you've obtained your council permit, you'll must understand what you can and cannot dispose of in your skip bin. These restrictions apply to all skip bins regardless of size.
What you can dispose of:

Tiles, bricks and concrete
Wood, plaster and metal
General household waste
Old furniture
Green waste like grass clippings
White goods such as washing machines and fridges
What you can't dispose of:

Asbestos
Gas bottles or gas tanks
Tyres
Chemicals or any liquid waste
Paint
Oil
Food waste
Tree stumps
If you have any questions regarding skip bin hire in Oakleigh East, get in touch today.
Choose WM Waste for Rubbish Removal in Oakleigh East
Looking for efficient waste management services in Oakleigh East? Choose WM Waste. We offer various skip bins for hire and will meet all your disposal needs.
Convenience
For convenient waste collection and skip bins, Oakleigh East residents choose us. We offer a disposal experience that is second to none.
Services
Our services are comprehensive. This includes hard waste collection, rubbish removal, green waste collection, and skip bin hire in Oakleigh East.
Recycling
Thanks to our recycling centres, we can sustainably dispose of all waste and follow environmentally-friendly practices.
Innovation
Our team continues to find innovative waste management solutions for modern disposal needs.
Hire a skip bin online today or contact us for more information about how to hire a skip in Oakleigh East.