Hard Rubbish Collection in Moorabbin For Your Home & Business Needs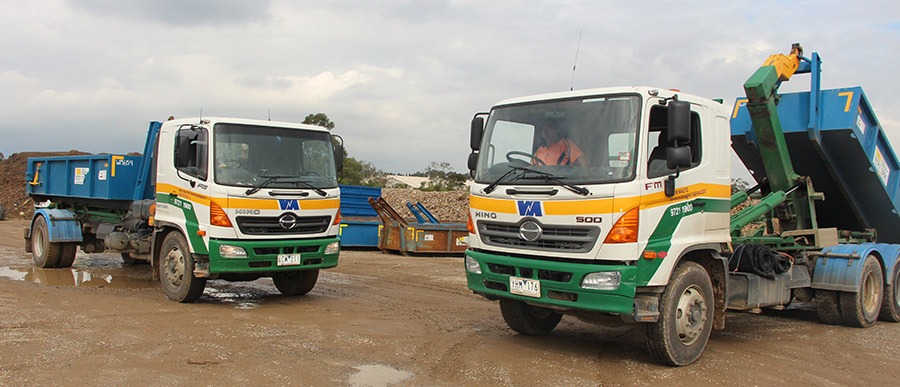 Kingston City Council offers its residents one hard waste collection each year in September and October. This hard rubbish collection is restricted to two cubic metres per household, with commercial businesses not included in this service. The council also has strict rubbish removal guidelines, including the waste types it will collect.
WM Waste is here to make life easier for you any day of the year. With over 37 years of experience in Melbourne's South Eastern suburbs, we are knowledgeable about the Kingston Council regulations. We can efficiently organise all council permits, deliver a skip bin to suit your needs and pick it up at your request. Call our friendly team today, and we will arrange prompt, cost-effective bin hire at your convenience.
Skip Bin Permit Applications For Moorabbin Rubbish Removal
Before any skip bins are placed on the road or Council land, such as a nature strip, you must obtain a council permit from Kingston City Council. These take up to three days to process, and fees vary depending on the length of skip hire required. There are also strict rules and regulations regarding skip bin placement and safety. This includes evidence of public liability insurance to a minimum value of 20 million. For more information, go to the council skip bin permits webpage.
Alternatively, our reliable and experienced team at WM Waste will organise everything for you. We're here to make hard rubbish and green waste collection easy and affordable. We can apply on your behalf to save you the hassle.
Your Responsibilities When Hiring A Skip Bin in Moorabbin
Our reliable professionals will organise all of the logistics around skip bin permits, delivery and pick-up of a suitably-sized skip bin to meet your needs. You will, however, be required to ensure that the skip is kept secure at all times and does not obstruct or endanger the general public.
The skip must remain in a legal position and not break any of the VicRoads Code of Practice. All rubbish needs to be placed directly into the bin, not beside it. Our hard rubbish removal experts will swiftly assist you with any queries during your bin hire.
Why Choose WM Waste Management For Bin Hire?
WM Waste is a trusted family-owned business with nearly four decades as a leader in the waste removal industry. We have introduced numerous hard rubbish initiatives Melbourne-wide focusing on waste transfer and recycling during this time. We are dedicated to providing quality, environmentally friendly waste removal at competitive prices. As an outstanding accredited waste collection service, we are often the first choice for hard rubbish collection in councils throughout Melbourne and Victoria.
We offer a convenient, cost-effective rubbish removal service with our wide range of skip bin sizes and waste types to suit all needs. For instance, you can hire a skip dedicated solely to green waste or a walk-in skip bin for light and mixed waste removal.
Whatever your needs, fill in our easy online quote form with your address, the type of waste you'd like to remove, and your preferred bin size. You will receive an instant cost estimate and can rely on us for excellent service at the most affordable price.
Frequently Asked Questions
Which suburbs fall within Kingston City Council's jurisdiction?
If your home or business is located in any of the following suburbs, you will need to abide by the Kingston City Council rules and regulations for skip bin hire:
Aspendale
Aspendale Gardens
Bonbeach
Braeside
Carrum
Chelsea
Chelsea Heights
Cheltenham
Clarinda
Clayton South
Dingley Village
Edithvale
Heatherton
Highett
Mentone
Moorabbin
Mordialloc
Parkdale
Patterson Lakes
Waterways
What waste types can I get rid of with skip bin hire in Moorabbin?
Whether you're hiring a mini skip bin or large walk-in bin in Moorabbin, with WM Waste, you have a wide range of waste types that can be removed from a skip bin or walk-in bin. Commercial and household rubbish removal items include soil, concrete and rubble, green waste, hard waste and E-waste.
Please note that asbestos, chemical waste, food, tree stumps, tyres, and oil and gas bottles cannot be removed in this type of rubbish removal. If you are unsure if your waste type can be disposed of, contact our friendly team, and we'll advise you on the most appropriate way to sustainably dispose of your waste.
How Do I Know What Size Skip Bin To Hire?
From mini skip hire to large-scale green waste removal, we've got you covered. Contact our friendly, reliable team if you need a skip and are unsure what size skip bin to hire. Different waste types require different skip bin sizes. Let us know the kind of waste you're looking to dispose of, and we'll advise you on the correct bin size and type to hire.
As a general guide, our skip bins in Moorabbin range from 2m3 skip bin (750 kgs weight load) to 4m3 skip bin (1.25 tonnes weight load).
Our walk-in skip bin hire options are numerous and vary from 4m3 skips (1.5 tonnes weight load) to 23m3 skips (6 tonnes weight load).