Skip Bin Hire Langwarrin
Comprehensive waste removal you can rely on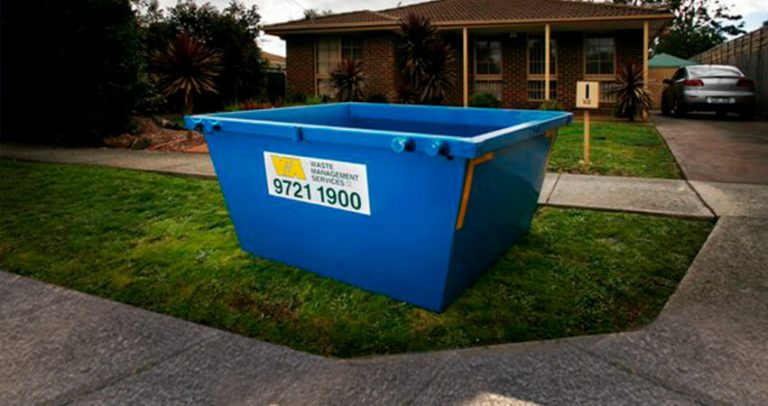 Langwarrin skip bins, your rubbish removal solution
WM Waste offers affordable rubbish removal services at your convenience in Langwarrin. With our extensive range of skip bins for hire, from mini skip bins to large-scale commercial hard waste collection options, we're your number one choice for rubbish removal.
Our family-owned business has been a foremost leader in the rubbish removals and recycling industry in Melbourne's southern and eastern suburbs for over 40 years. You can rely on us for excellent service and the most competitive bin hire prices.
With our great service, you aren't bound by strict council limitations. WM Waste can collect any amount of rubbish or waste types you need, and your waste collection will be arranged at your convenience. For quick delivery of skip bins and same-day rubbish removal, call our friendly team on 1300 989 278 or go online to get a free quote for your skip bin hire in Langwarrin.
We've got your permit for skip hire in Langwarrin sorted
While you don't need a permit to place a skip bin on your property, such as in your driveway or backyard, you will need one if you're planning to put your bin hire on Council-owned lands such as a nature strip, road or road access. Frankston City Council will only issue bin hire permits to accredited skip bin contractors such as ourselves.
The highly experienced and reliable team at WM Waste has worked with the council for decades and is very knowledgeable about their rubbish removal regulations. We'll ensure your skip hire permit application is efficiently processed to enable prompt delivery of your skip bins.
Looking for skip bin hire Langwarrin? Contact us today for a free quote. We have skip bin sizes to suit all your waste removal needs guaranteed.
Responsibilities during your skip bin hire
As a resident of Langwarrin, there are specific regulations you need to follow when hiring skip bins. Rules include ensuring that your bin hire does not obstruct public access and that you do not overfill it. Additionally, you should secure all items placed within your skip bin.
When we deliver your skip bin hires in Langwarrin, Carrum Downs, or the surrounding suburbs, our professional team ensure it adheres to the VicRoads Code of Practice. However, you are responsible for ensuring your skip bin stays in the correct place throughout your bin hire.
If you have questions about skip bin sizes or hire, our friendly team of experts at WM Waste are here for you. Speak with us during business hours on 1300 969 278 or go online for an instant free quote for skip bin hire.
Why Choose WM Waste Management?
With a focus on service excellence, we guarantee to meet all of your rubbish removal needs. Since 1985, WM Waste has provided Melbourne with innovative, affordable, environmentally-friendly waste management services. Our dedication to keeping streets clean and volumes of landfill reduced is evident in our many rubbish recycling initiatives at Knox and Coldstream Transfer Stations.
We were the first hard waste company to use hybrid trucks in 2008, and in 2017, WM Waste developed a facility at Knox Transfer Station to enable 70% hard waste and 95% mattress waste diversion. With amazing service and bins of all sizes, WM Waste are the ones to call. So whether you have soil, dirt and green waste from your backyard, or you're clearing out your garage or a large-scale building site, call us – no job is too big or small.
Frequently Asked Questions
What is the council's jurisdiction for skip bin hires in Langwarrin?
Langwarrin residents are entitled to one free hard waste collection annually. However, this comes with strict limitations on household waste and green waste. For example, items that cannot be longer than 1.5m and a size limit of two cubic metres (equivalent to two washing machines side by side). In addition, they do not collect from industries or commercial businesses, and soil, dirt, and construction materials will not be collected.
With dedicated staff and a comprehensive range of skip bins, you can rely on WM Waste to provide you with convenient and affordable rubbish removal services in Langwarrin.
What household or green waste types can be collected by your rubbish removal service in Langwarrin?
At WM Waste, we offer an extensive range of rubbish removal options to meet the varying needs of our residential and commercial customers.
We accept the following waste types:
Household and general waste
Soil, dirt and sand
Green waste and grass clippings
Building materials, including concrete, bricks and rubble
Electronics
Furniture
Our rubbish removal service does not include:
Asbestos
Chemicals or other liquid waste
Tyres
Gas bottles
Oil
Paint
Tree stumps
Choosing the right size for your skip bin hire in Langwarrin
Look no further than WM Waste for a fantastic selection of skip bins at great value for money. Our bin size ranges from mini skips to easy access 23 cubic metre walk-in bins and enables you to dispose of all scales of concrete, soil, green and general waste without a worry.
If you're in Langwarrin and are unsure what size bin to hire, just call us on 1300 969 278, and we'll organise a suitable skip bin to be delivered immediately.