Quality green waste and hard rubbish removal in Highett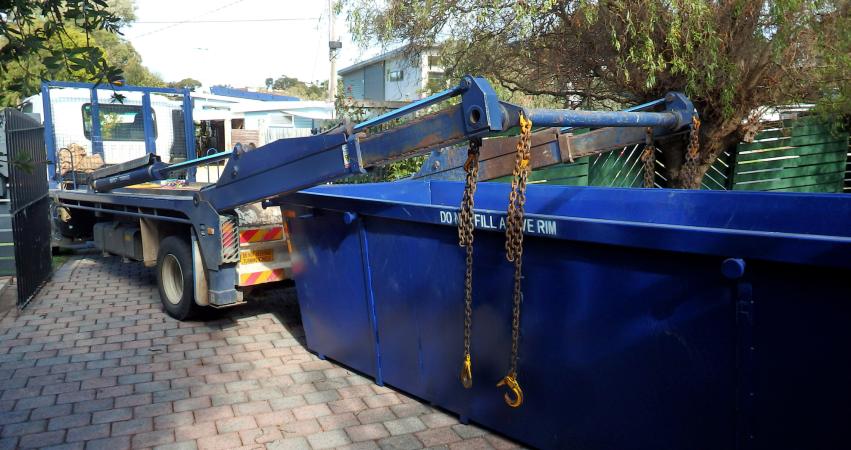 Skip bin hire for Highett homes and businesses
If your property falls within the Kingston City Council or Bayside City Council jurisdictions, there are strict limitations to your annual or biannual residential hard rubbish collections that you need to be aware of.
With WM Waste, however, you don't need to worry about council hard rubbish size quotas or timing regulations. We've provided rubbish removal services for homes and businesses in Highett and throughout Melbourne for decades and have local council permits for most waste types.
So, if you're looking for fast delivery, reliable service, and hassle-free skip bin hire in Highett and the surrounding area, call WM Waste. Our friendly team can arrange same-day delivery of the right skip bin for all your general waste disposal needs. We're passionate about providing the cheapest skip bins in Highett and the best customer service.
Council Permit Applications Covered With Our Skip Hire in Highett
Council permits and strict regulations are required for skip bins and bulk bins to be placed on council property, such as a nature strip, whether your property in Highett falls within the Kingston or Bayside City Council jurisdictions.
Our highly experienced professionals at WM Waste are familiar with all council permit guidelines. We're renowned as one of the leading skip bin companies in Highett and the surrounding suburbs. We have all the necessary permits and approvals to get the job done, saving you time and money.
For skip hire with same-day bin delivery and great service that you can rely on, call 1300 260 872 today. We have bin sizes to handle all your recycling and general waste removal needs.
Your responsibilities during your skip bin hire in Highett
While our friendly team liaise with your city council and organises the fast delivery of an appropriate skip bin size, you will need to ensure the following:
Skip bins are not moved to an unlawful position, breaking the VicRoads Code of Practice
Your skip bin hire is kept secure at all times and doesn't present a danger to any passers-by
All waste is placed in the bin and not around it
Any damage caused to the nature strip or pavement is restored. (This should not happen if skip bins are set correctly, for example, in your driveway and not moved).
Book online today. We will handle everything for you, from council permits to fast, hassle-free skip bin hire, delivery and rubbish removal throughout Highett.
Why WM Waste Management Services Are Your Waste Disposal Experts
Our family-owned and operated business has led the way in innovative rubbish removal solutions throughout Melbourne since 1985. Over this time, we have developed excellent communication processes and relationships with city councils in the Melbourne area.
WM Waste's reputation as an industry leader means we offer Highett's most efficient waste management solutions. Our Transfer and Recycling Station can process significant volumes of hard waste. In addition, we are committed to reducing landfill and ensuring environmentally-friendly disposal and recycling where possible. As a result, we'll safely deal with your bricks, concrete and other construction materials, household rubbish, and green waste.
For hassle-free rubbish removal and skip bin hire, look no further than WM Waste. We efficiently deliver skip bins and collect rubbish from anywhere in Highett. So whether you're looking for cost-effective skip bin hire or hard rubbish removal, we offer a comprehensive range of waste management services that are second to none.
Frequently Asked Questions
What are the general waste and hard rubbish requirements for Highett?
Depending on your location in Highett, you will fall under either Bayside or Kingston City Council jurisdictions. Neither city council will collect rubbish from the commercial or industrial property, nor will they collect domestic building waste such as bricks or concrete.
Both require a council permit issued to a registered skip bin hire company to place skip bins on council property. With WM Waste skip bins, council restrictions don't hinder your waste disposal. So for excellent service, every step of the way, contact our experienced team. We'll organise everything for you and ensure you get rid of your rubbish efficiently at a great price.
What waste type can you dispose of in a WM Waste skip bin?
WM Waste's friendly service, great communication, prompt bin delivery, and affordable skip hire make getting rid of most waste types a breeze. With our skip bin hire, you can get rid of a wide range of waste, including:

Green waste such as grass clippings
Soil
General waste
Construction materials, including bricks, concrete and rubble
Electronics
Household rubbish
Items for recycling
Hazardous items that we cannot deal with in our skip bins include:
Chemicals or other liquid waste
Paint
Oil
Asbestos
Tree stumps
Tyres
Gas bottles
Medical waste
Our highly recommended waste removal experts can answer questions about skip bin hire or waste types. Simply call 1300 260 872.
Finding the correct skip bin to meet all your rubbish removal needs
With our comprehensive range of skip bins, we have a bin size to meet your needs in Highett. Skip bin sizes range from one cubic metre to 23 cubic metres and have easy access so that you can efficiently fill them up with all your recycling and general waste.
So whether you're landscaping and need to remove your garden supply of soil or clean up a construction site, we have the right skip hire for you – our friendly team pride itself on excellent communication and great service.
Call today on 1300 260 872 or click here to get an instant obligation-free quote. We'll deal with all council permit applications and drop a skip bin to you promptly.