Waste Management Services in Healesville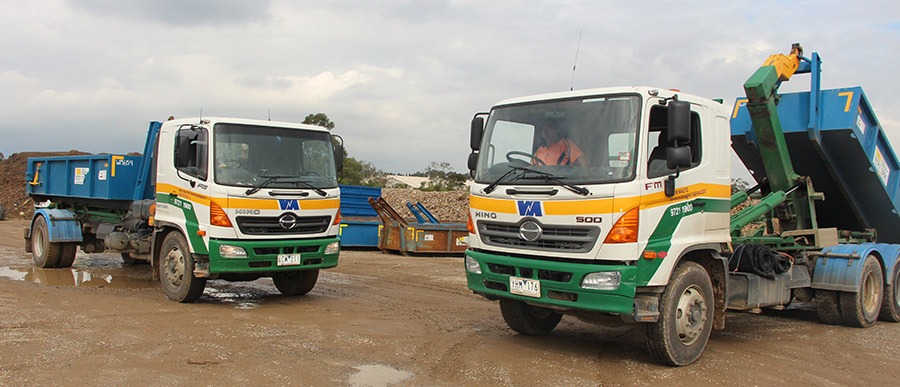 WM Waste Management Services provides excellent waste removal right across Melbourne, including Healesville.
We've been helping the people of Healesville for years, with a 35 year history of excellence in the industry and a reputation for speedy and friendly service.
Need a skip bin hire in Healesville? Or maybe you're looking for Healesville rubbish removal? No job is too big or small for our team. Even if you need to clear out an entire home or business, we can provide support.
We can also work to a schedule that works for you. We can often dispatch skips on the day you order, and are flexible with pick up times to accommodate our customers.
If you're looking for effective and inexpensive waste removal or skip bin hire, our team at WM Waste can help. Use our online form to generate a free, instant quote to get the ball rolling.
Skip bin hire in Healesville
WM Waste Management is standing by to provide prompt skip bin hire in Healesville. Need assistance deciding which skip bin is right for you? Describe your situation, and our team will do an astonishingly accurate job of lining you up with the right service. We can then deliver the skip bin to your Healesville address, and take it away whenever suits you.
You can put items like the following in our bins:
Plaster, metal and wood
Green waste
Concrete
Bricks and tiles
Normal household waste
However, for safety and compliance, we ask that you not put any of the following items in our bins:
Paint
Gas bottles or gas tanks
Oil
Chemicals
Liquid waste
Food waste
Tree stumps
Tyres
Asbestos
If you've got questions about what is appropriate to put in our bins, we've got answers. Contact us online to find out more.
Different situations call for different bin sorts and sizes. Our team can help you select the right bin dimensions and the process for getting the right kind of skip bin in Healesville is simple.
1. Choose your waste: Tell us what kind of waste you need to get rid of
Light and mixed—from household items to green waste, wood, plaster, and tin
Heavy—this might include building materials like soil, concrete, tiles, and bricks
Concrete—exclusively concrete removal
Soil—only clean soil
There are reduced rates for skips that only need to remove soil or concrete.
2. Get a quote. Tell us about your needs and we'll show you how much a solution will cost.
3. Place an order. After you make an order, we'll drop off and pick up the skip bin at times that are convenient for you.
Healesville rubbish removal and waste management
At WM Waste Management Services, we work with local councils across Melbourne all the time. This includes the Shire of Yarra Ranges in which Healesville is situated. With our knowledge of local council operating procedure, we can ensure that your skip bin hire and waste removal complies with all regulations.
Our Healesville rubbish collection is:
Convenient: We serve you within a day whenever possible, supplying you with a free quote ahead of time.

Professional: We work according to council regulations and are OH&S compliant.

Top-tier service: We meet your needs professionally and affordably.

Get in contact with WM Waste Management Services today. We'll start work immediately on finding a waste removal solution that works for you.