Waste management services in Hallam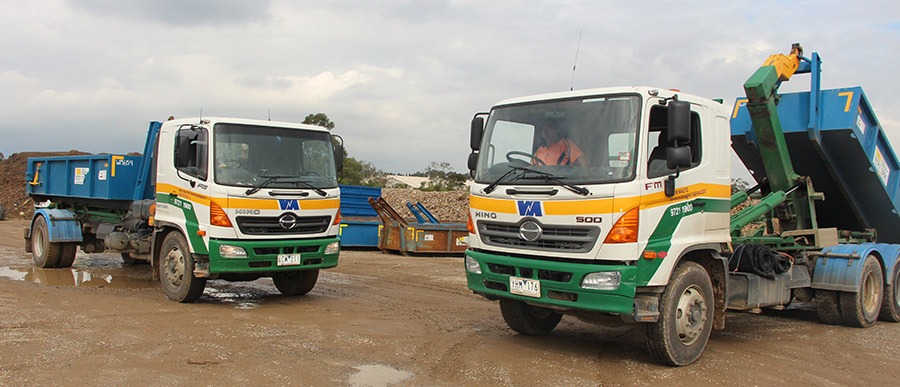 Looking for waste removal and skip bin hire in Hallam?
WM Waste Management Services is a trusted name in Hallam waste disposal, recycling, skip bin hire, and solid waste management. We offer an efficient service to the residents of Hallam who are looking for removal of their green waste, white goods, hard rubbish, couches, mattresses and more.
We can take any rubbish items that are too large for your regular rubbish collection and make short work of getting your home, office, or job site cleaned up.
When you need rubbish removal in Hallam call WM Waste Management Services on 1300 969 278. To hire a skip bin in Hallam now, get an instant quote.
We have a commitment to making rubbish removal in Hallam a simple task. We have a team of over 50 people who work in waste removal, which means we can cater to your waste removal job whether you need an entire job site cleared out, or if you're doing a spring clean.
Our range of waste collection and management services include:
Hiring a skip bin in Hallam
When you hire a skip bin it is important to know what you can and cannot dispose of. When you hire your skip bin with us you can fill it with:
Wood, plaster, and metal
General household waste
Green waste
Tiles, bricks, concrete
We are also proud to offer Hallam mattress removal. Our comprehensive mattress removal and recycling process ensures that your mattress doesn't just enter landfill when you throw it out. We can recycle many kilograms of steel, wood, latex, and foam from each mattress, ensuring that is disposed of with the highest regard for the environment.
Some things cannot be placed in a skip bin because they need specific disposal, whether for safety or environmental reasons. When you hire your skip bin with us you cannot put the following items in it:
Asbestos
Chemicals
Liquid waste
Paint
Oil
Food waste
Tree stumps
Tyres
Gas bottles or gas tanks
If you are looking to dispose of these items or want some more advice, please feel free to call us on 1300 969 278, or contact us online.
Choose WM Waste Management Services in Hallam for your waste removal
Convenience: We make getting rid of that rubbish simple. We offer skip bin delivery and collection and can provide you with an instant quote and rapid delivery so you can get cleaned up faster.
Services: We know that rubbish comes in all forms which is why we offer a range of services to meet your needs. Whether you are looking for hard rubbish collection or cheap skip bin hire, you will find it with us.
Recycling: Our organisation is devoted to appropriate environmental management of waste. When you choose us you can be assured that your waste is being handled as it should be.
Innovation: We lead the charge when it comes to waste management and we are always looking for better methods of waste management.
For rubbish removal and skip bin hire in Hallam, get in touch with WM Waste Management Services today.