Waste management services in Frankston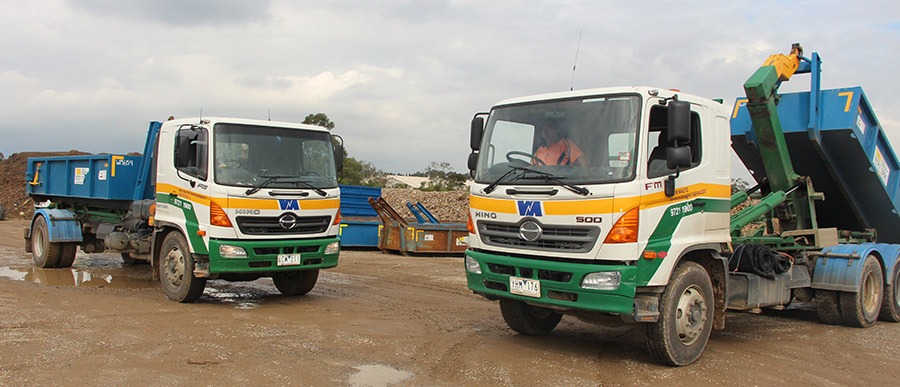 Frankston waste management services
For over 30 years, WM Waste Management Services have provided Frankston with waste removal services, including skip bin hire, solid waste removal, and recycling. Our waste management solutions can have your home, property, workplace, or job site cleaned up safely and responsibly.
Looking for rubbish removal services or skip bin hire in Frankston? Contact WM Waste Management Services on 1300 969 278. If you want to know the cost of hiring a skip bin in Frankston, get an instant online quote.
With its leafy naturality and close proximity to Port Philip Bay, it's no surprise that Frankston is regarded as one of Victoria's most beautiful locations. We have over 50 staff in the wider area ready to assist in preserving this beauty, WM Waste Management is proud to offer the Frankston community an array of services, including:
Skip bin hire in Frankston
It's important to know exactly what you can and can't throw out before hiring a skip bin in Frankston. WM Waste Management can remove any of the following materials in a skip bin for hire:
Basic material like wood, plaster, and metal
Hard rubbish and general household trash
Green waste, including tree trimmings and soil
Bulkier construction material like tiles, bricks, and concrete
We are also proud to offer Frankston mattress recycling and removal. We can come to your home and remove any end-of-life mattresses and take them to your dedicated recycling facility. Here, we will quickly remove all recyclable material, including wood, latex, foam, and steel, ensuring that your old mattress does not simply end up in landfill.
To learn more about waste removal services and skip bin hire in Frankston, contact our friendly staff on 1300 969 278, or get in touch online.
Choose us for Frankston waste removal and management
WM Waste Management services has been performing Frankston rubbish removal for decades. We know what makes the area special, and we are dedicated to offering Frankston waste disposal and green waste collection that is stress-free and easy. If you need skip bin hire or rubbish removal in Frankston, a solution is ajust a phone call away.
Convenience: We offer a seamless and stress-free trash removal process. We focus on coverage and flexibility, and are able to remove rubbish and hire skips to anywhere in Frankston.
Services: We believe that waste solutions should be comprehensive. That's why we offer a wide range of services to the Frankston community, including cheap skip bin hire, and mattress removal.
Recycling: Environmental sustainability is at the core of our business ethos. Your rubbish will always be removed and recycled in an ethical and responsible manner.
Innovation: As an industry leader, we utilise modern technology and methods when disposing of waste and recycling materials, including our dedicated Knox Transfer Station.
To organise waste disposal services or hire a skip bin in Frankston, contact WM Waste Management, or get an instant quote online.