Waste Management Services in Eltham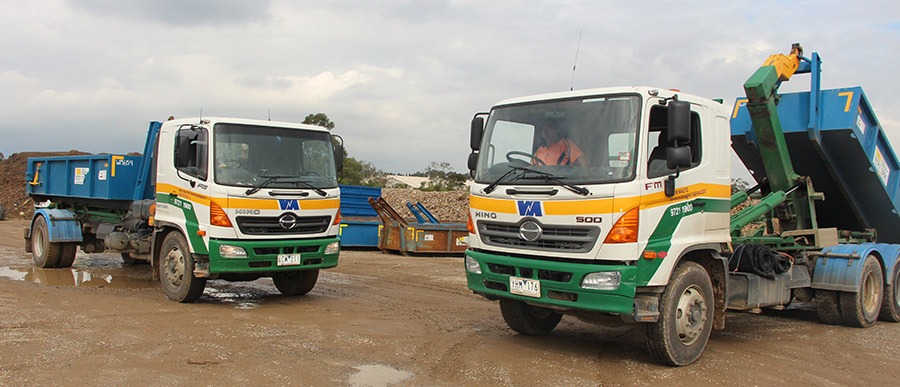 For a reliable and cost-effective solution to your waste management and disposal in Eltham, look no further than WM Waste Management Services. We handle everything from hard rubbish collection, recycling, green waste removal, and skip bin hire for Eltham residences and businesses. No matter the size and scale of your job, we have the trucks, bins, and personnel to manage it.
Our efficient and affordable service makes us the leading name in sustainable waste management solutions. With over 35 years of industry experience, WM Waste remains Greater Melbourne's most trusted waste professionals.
No time to waste? Call WM Waste Management Services for speedy rubbish collection. For skip bin hire in Eltham, get an instant quote today.
WM Waste provides the most complete range of waste management services in Eltham for residents, property owners, and businesses. We can securely and confidently collect, recycle, and dispose of waste while maintaining the highest regulatory and environmental standards.
Our range of Eltham rubbish collection services include:
Hiring a skip bin in Eltham
WM Waste offers local rubbish collection services and skip bin hire in Eltham for your convenience.
WM Waste Management Services are experts at providing skip bins in Eltham, offering a wide range of bin sizes and capacities to accommodate any project. Whether you're clearing out your shed or undergoing a home renovation, shifting large amounts of waste and debris is easy with our prompt and affordable skip hire.
Order a bin online or call us directly to have your skip delivered to you when you need it.
When you arrange your skip hire, keep in mind you can fill your skip bin with the following items:
Wood, plaster, metals
General household hard rubbish
Green waste and soil collection
Tiles, brick, concrete
While we endeavour to remove as much of your unwanted waste as we can, there are some items that simply cannot go into a skip bin. These include:
Asbestos
Chemicals
Liquid waste
Paint
Oil
Food waste
Tree stumps
Tyres
Gas bottles or gas tanks

Skip bin sizes to suit all jobs
We provide a comprehensive selection of skip bin dimensions to make your rubbish removal easier. Our state-of-the-art skip bins range from small bins to concrete skips to large walk-in skips capable of transporting large volumes of waste from your residence to our local recycling depot.
If you're not sure what size bin you need, simply ask our team for advice and we'll be happy to help.
Why Choose WM Waste for your hard waste collection in Eltham
Our tailored services and solutions mean our customers don't have to give a second thought or worry about their hard waste disposal. If your waste doesn't fit in your regular council bin and you don't want to have to make round trips to your local tip, then we can help.
For us, collecting waste is built around providing ease for our customers. From helping them to recycle unwanted items to managing job site rubbish and debris, WM Waste can meet the needs of homes, businesses, and communities who want to see their waste gone.
Stress-free waste removal is the name of our game! When you hire a skip or opt for hard waste collection in Eltham, you are guaranteed to be met by friendly staff and supreme customer service. Get in touch with us today.
Whatever your waste management needs are today, the process of having it removed and out of sight is as easy as:
1. Selecting your waste type
Simply let us know what type of waste you need to dispose of. When you hire a skip bin in Eltham, you can select from the following categories of waste:
Light and mixed – wood, plaster, tin, household items, and green waste
Heavy – tiles, bricks, concrete, and soil
Concrete – for 100% concrete removal
Dirt – for 100% clean soil removal
2. Getting a quote
Get an instant bin quote online to find out how much your specific hire will cost. Simply enter in your postcode, select your rubbish category, and choose a bin size.
3. Selecting a date
On our online order form, you have the option to select your skip bin delivery date and pickup date. We will deliver your skip to your chosen address and collect it when you're ready to have it removed.
At WM Waste Management Services, we are always finding better and smarter ways to make our waste collection and disposal sustainable. When you choose us, you can be assured of our commitment to disposing of your rubbish in a safe, sustainable manner that is viable to the Eltham community and Australia at large.
Contact us today for sustainable rubbish removal, recycling services, and skip bin hire in Eltham.