Waste management services in Dandenong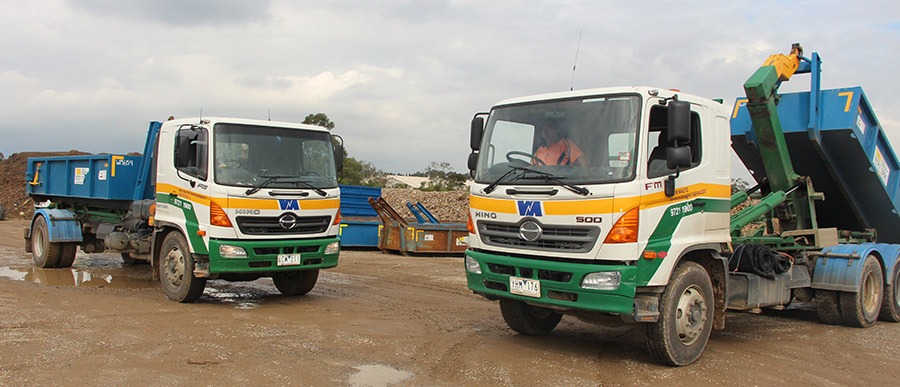 Waste removal and skip bin hire in Dandenong
WM Waste Management Services has been providing the Dandenong community with skip bin hire, solid waste management, recycling, and other waste disposal for over 30 years. If you need your home, workplace, or job site cleaned up, we can provide you with a skip bin to remove green waste, hard waste, and construction debris whenever you need it.
Need rubbish removal or skip bin hire in Dandenong? Call WM Waste Management Services on 1300 969 278. To find out the costs of skip bin hire in Dandenong, get an instant quote now.
Dandenong waste removal and management is an important part of keeping the community clean. If you have green waste or hard rubbish ready to go from your house or businesses, our Dandenong rubbish removal service will have it cleaned up in no time.
With the perfect balance of natural highlights and urban renewal, Dandenong is one of Victoria's most beautiful areas. Our team of over 50 staff are here to help you keep it that way. We are proud to offer the Dandenong community a range of waste management services, including:
Hiring a skip bin in Dandenong
If you're looking to hire a skip bin in Dandenong, you'll want to know exactly what can go in the trash. We can remove any of the following materials in a Dandenong skip bin for hire:
Standard materials like wood, plaster, and metal
General household waste and hard rubbish
Green waste, including garden waste and soil
Heavier construction material like tiles, bricks, and concrete
It's important that you only throw out these materials in your skip bin. We cannot dispose of dangerous liquids, asbestos, and other hazardous materials.
Want to know more about waste removal services and skip bin hire in Dandenong? Contact our friendly team on 1300 969 278, or get in touch online.
Why contact us for Dandenong waste removal and management?
Convenience: We promise that your Dandenong rubbish removal will be stress-free. We focus on promoting an efficient waste disposal process by removing rubbish and hiring skips to anywhere in Dandenong.
Services: We pride ourselves on being able to offer all-inclusive waste management to Dandenong. We have a broad range of services available to you, from hard rubbish removal, to cheap skip bin hire.
Recycling: We value the responsible management of waste. Rest assured that your green waste, construction debris, and hard rubbish will be removed and recycled in an environmentally conscious way.
Innovation: We will always be a leader in our industry. We utilise modern methods, including our dedicated Knox Transfer Station, to process and recycle large amounts of hard waste.
For waste disposal and skip bin hire in Dandenong, contact WM Waste Management, or get an instant quote online.