Skip Bin Hire Carrum Downs
Skip bins with reliable service at a competitive price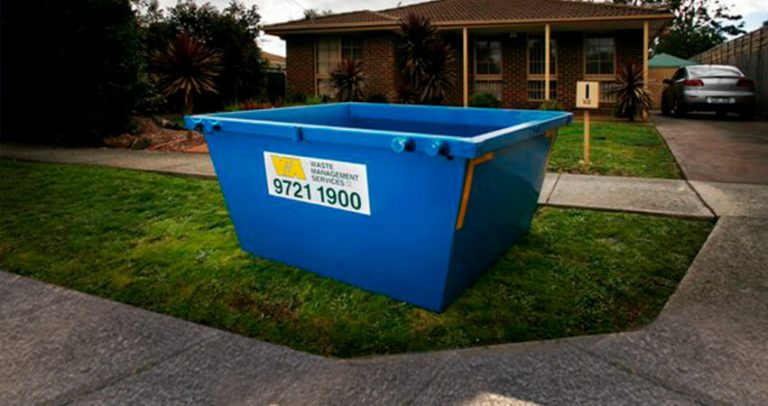 Hard rubbish removal in Carrum Downs
If you want to get rid of your household waste or commercial rubbish, our friendly team of rubbish removal experts is here for you. With our comprehensive rubbish removal services, we'll efficiently dispose of most waste types, from old furniture and green waste to concrete and sand.
Why worry about council waste type and size restrictions when our skip bin hire services in Carrum Downs can meet all your waste management needs? We've serviced residents and local businesses across Melbourne and the Mornington Peninsula for over 40 years. You can rely on our professional team to advise you on the most cost-effective and environmentally-friendly way to arrange for a hard rubbish collection in Carrum Downs.
For excellent service with no hidden costs, call us on 1300 969 278. We have your skip bin hire, and hard rubbish removal needs covered in Carrum Downs.
We'll organise your skip bin permit.
Frankston City Council requires residents and local business owners in Carrum Downs to obtain a skip bin permit at least 48 hours before placing skip bins on council property, e.g. a road, nature strip or road reserve. The council also stipulates that only licensed bin hire suppliers, like ourselves, can complete this permit application.
WM Waste's rubbish removals experts are very familiar with the process and have an excellent working relationship with the council. We will liaise with the council to ensure your skip hire permit application is processed quickly. We will then promptly deliver your skip bin, so you won't have to worry.
Are you looking for rubbish removal costs in Carrum Downs? Contact our friendly team for a free instant bin quote and more about our comprehensive rubbish removals.
Your responsibilities when hiring skip bins in Carrum Downs
The local council has specific guidelines that must be adhered to when hiring any skip bin. Our professional team is very familiar with these regulations and will ensure that your skip bin hire is placed correctly, according to the VicRoads Code of Practice. However, the skip bin must stay in place throughout your bin hire to ensure compliance.
When you fill your skip bin, it is essential that it doesn't get overloaded and that all waste items inside it are secure and will not be easily dislodged. If you have any questions about your bin, just call us on 1300 969 278; our rubbish removal experts will be happy to advise you.
Why choose WM Waste for rubbish removals in Carrum Downs?
WM Waste is a family-owned business renowned throughout Melbourne as an industry leader in waste management services. With our extensive experience, we can solve all your rubbish removal issues. So whether you're vacating your property, renovating, or simply wanting to create more space, our fleet of over 50 refuse collectors are on-call to dispose of almost all waste types proficiently.
We are committed to reducing the amount of waste that goes into landfills and have developed numerous hard waste and rubbish recycling initiatives at Knox Transfer Station. Some of these innovative initiatives include regional mattress recycling of more than 140,000 mattresses annually. In 2006, we were the first company to separate e-waste hard waste from kerbside for recycling.
We have Melbourne's most extensive skip bin hire options. From mini skips to large walk-in bins, we have a skip bin size to suit any job – big or small! Call WM Waste if you live in Carrum Downs and need to dispose of hard rubbish. Whatever the waste type, we'll save you time and money.
Contact our friendly team on 1300 969 278 for skip bin hire and rubbish removal in Carrum Downs. Get your instant free quote today.
FAQs
Does the Carrum Downs have any specific waste removal requirements?
In Carrum Downs there is a hard waste collection limit of two cubic metres. There are also specific guidelines around hard rubbish removal and recycling, including that all items must be no more than 1.5m in length and width. The waste type and volume the council will collect are limited – they will accept a maximum of two mattresses or bed bases and no more than twelve pieces of timber.
The council will not remove untied green waste, soil or dirt, nor will they collect building and renovation materials such as cement, rubble, bricks and fences. Councils also do not collect rubbish from commercial or industrial premises.
What types of household or green waste can be picked up by your rubbish removal service in Carrum Downs?
We offer an extensive range of rubbish removal options to meet the varying needs of our residential and commercial customers. For instance, we can tailor commercial rubbish removals to hard rubbish or green waste removal options.
We collect the following waste types:
General waste
Soil and dirt
Green waste and grass clippings
Construction waste, including concrete and scrap metal
Electronics
Old furniture
Our rubbish removal at Carrum Downs does not include the following waste types:
Asbestos
Chemicals or other liquid waste
Tyres
Gas bottles
Paint
Oil
Tree stumps
If you are unsure what type of rubbish removal service you require, contact our friendly waste removal experts today.
How to choose the correct skip bin size
No matter the scale of your rubbish removal requirements, we have a skip bin hire to meet your needs. WM Waste offers the most extensive skip bin sizes in Melbourne, with skip bins ranging from one cubic metre mini skips to our large 23 cubic metre walk-in bins.
With a dedicated rubbish removal service in Carrum Downs, you can safely and quickly dispose of all manner of waste. From general waste to the large, bulky rubbish and junk items that either won't fit or are not appropriate for your regular council bin, we make light work of your rubbish collection.
Click here to get a free quote instantly and order your skip bin in just a few simple steps.
If you are unsure what bin size to order, call our friendly team on 1300 969 278, and they'll advise you on bins to best meet your needs.