Waste management services in Armadale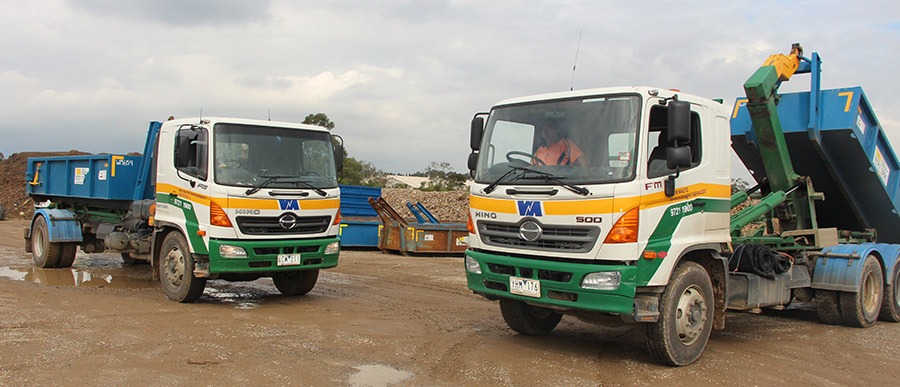 Waste removal and skip hire in Armadale?
WM Waste Management Services has been providing waste removal and skip bin hire in Armadale for over 30 years. We cover all waste services needs for your home, office, or job site, including recycling, solid waste management, green waste removal, construction debris removal, and mattress removal.
Do you need rubbish removal and skip bin hire in Armadale? Call WM Waste Management on 1300 969 278. If you're ready to hire a skip bin in Armadale right away, get an instant quote.
Armadale is a beautiful area, full of gorgeous tree-lined streets. We are here to help you keep it that way. We have over 50 staff involved in waste removal in the south east, ready to assist with all waste removal jobs. We are here to offer a full range of waste management services to the Armadale community, including:
Hiring a skip bin in Armadale
Are you thinking about hiring a skip bin in Armadale? Before you book one, you should know what you can and cannot throw away.
WM Waste Management Services can remove any of the following materials in your skip bin for hire:
Wood, plaster, and metal
General household waste excluding food waste
Green waste
Tiles, bricks, concrete, and oil
Due to the hazardous nature of waste disposal, our team cannot dispose of the following materials, under any circumstances:
Asbestos
Chemicals or any liquid waste
Paint
Oil
Food waste
Tree stumps
Tyres
Gas bottles or gas tanks
Do you have questions about waste removal services or skip bin hire in Armadale? Call our friendly team on 1300 969 278.
Armadale mattress removal and recycling
WM Waste Management also offers mattress recycling to the Armadale community. If you have a mattress that's nearing the end of its life, we can ensure that it is fully recycled and doesn't just end up in landfill.
Each mattress contains over 2 kilograms of wood, 12 kilograms of steel, and many more kilograms of foam and cotton, all of which can be recycled for use in the production of new items.
We recycle mattresses at our Knox Transfer Waste Station, giving you the peace of mind that you have made the best environmentally responsible choice.
Why choose WM Waste Management?
Convenience: We believe that waste removal should be stress free. We can efficiently deliver a skip and remove your rubbish at any location in Armadale, at any time you require.
Services: We believe that Armadale deserves a superior waste management service. We have a comprehensive list of services at your disposal, from affordable skip bin hire, to hard rubbish removal.
Recycling: It's our mission to preserve the environment. We practice a responsible waste removal service, disposing of your rubbish in a safe and sustainable manner.
Innovation: We are industry leaders, and we uphold this in everything we do. Our highly advanced Knox Transfer Waste Station efficiently processes hard waste and recyclable materials.
For rubbish removal and skip bin hire in Armadale, get a quote with WM Waste Management today.